Instagram Can't Get Enough Of Wolfgang Puck's Edible Tennis Balls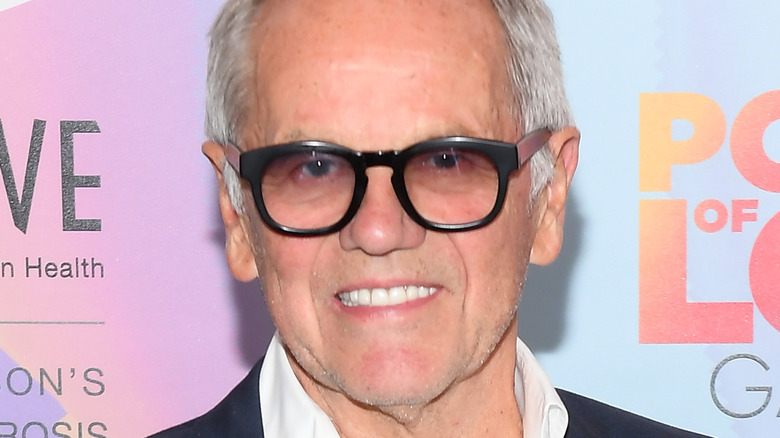 Bryan Steffy/Getty Images
We can all probably agree that one of the best parts of going to watch a live sports game is the delicious food you get to munch on while cheering on your favorite team in the stands. Nachos and soft pretzels are the standard fares at football games while the combo of a hot dog and popcorn is the go-to meal for any baseball fan regardless of what jersey you're donning to the ballpark. 
Tennis fans have the opportunity to indulge in some amazing dishes as well, especially when attending the BNP Paribas Open at Tennis Paradise in Indian Wells, California. According to the event's website, the venue is home to a number of notable restaurants like Wolfgang Puck's Spago, where a mouthwatering assortment of pasta, sandwiches, and wood-fired pizzas await tennis fans looking to dine on a delicious meal.
For patrons that like to end their meals on a sweet note, the Tennis Paradise location of Puck's award-winning restaurant has a number of desserts listed on the online menu as well. But maybe the number-one sweet to look forward to is an extra special tennis-themed treat that the Austrian chef's Instagram followers can't get enough of.
Fans think Wolfgang Puck is a 'genius' for this dessert
If you love the realistic cake trend that has been taking the internet by storm, then you'll love the dessert being served at Wolfgang Puck's Spago pop-up restaurant at Tennis Paradise in Indian Wells, California. Taking to his Instagram account on Saturday, October 16, the chef dazzled many of his 259,000-plus followers with a video in which he showed off the unique confection that was created by Spago pastry chef Garry Larduinat. In the clip, Puck could be seen holding a platter fashioned to look like a tennis court that held what, at first glance, appeared to be two actual tennis balls. 
However, any confusion over the dessert was quickly absolved after the chef poured a dark red sauce over one of the bright yellow balls and cut it in half, revealing that it was actually an edible treat. "Amazing. I have never tasted a tennis ball that sweet," the restaurateur exclaimed after taking a taste. Social media followers were in awe.
"Very CREATIVE....THATS AWESOME," one person wrote in the comments section. "This is fabulous! Bravo @wolfgangpuck," commented another fan. A third follower appeared even more astonished by the dessert, going as far as to call Puck "a mix of Chef and Genius." Considering that this dessert is only the latest incredible dish that the chef has served during his illustrious career, which has also included catering the Oscars, we most definitely agree.