Instagram Is Raining Hearts On This Adorable Rachael Ray Photo Shoot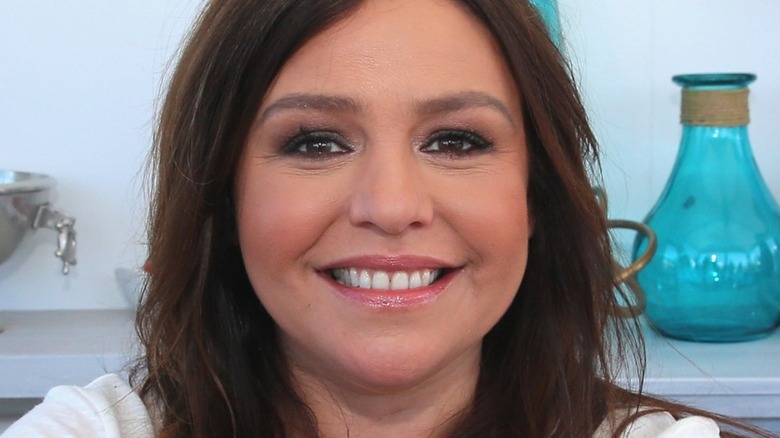 Aaron Davidson/Getty
It's not so common to see long-lasting celebrity relationships, so it is definitely worth highlighting those that stand the test of time. According to Food Network, Rachael Ray has been in the spotlight and helping fans whip up quick 30-minute dinners for over a decade. During this time, she has shared countless tips to master cooking tasty meals at home. Although Ray's husband, John Cusimano, hasn't made notable appearances throughout her time on television, he is certainly a regular fixture in her public image.
Throughout the pandemic, the two found ways to cooperate while simultaneously pursuing their careers working from home. According to her website, Ray went from hosting a large network cooking show to broadcasting it from her home, with Cusimano filming it all from behind an iPhone camera. Over the course of the year, Ray created more than one hundred meals to share with her supportive fans, ranging from basic recipes to more complex dishes worthy of festivity.
She has a loving relationship with her husband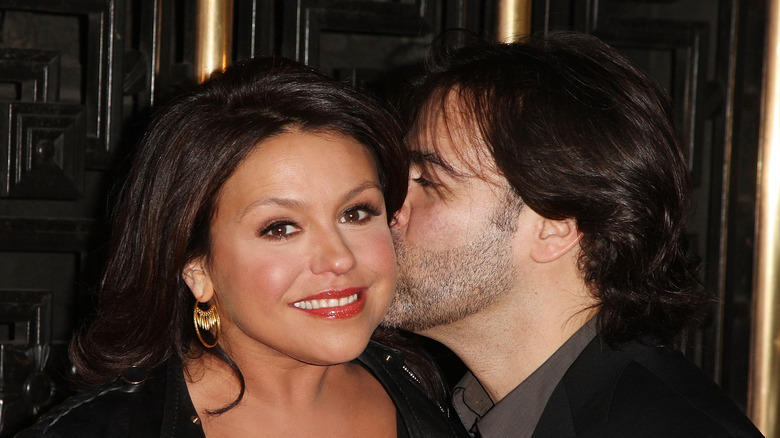 Stephen Lovekin/Getty Images
Thanks to the large repertoire of recipes collected over the past year, Rachael Ray's new cookbook titled "This Must Be the Place" releases in November. The cover shot for her upcoming project can be found on her website and shows Ray and John Cusimano joyfully cozied up together on a fresh fall day (as hinted by the outerwear and pile of apples in the foreground). While awaiting the official release, Ray posted a series of photos from the cover shoot in an Instagram post. The pictures tell a story of marital bliss and include lighthearted fun shots mixed in with others where the two are so enamored that they seem to forget about the outside world.
Ray asks her fans which photo they prefer, and the response is almost unanimous. A sweet picture of the couple gazing into each other's eyes, nose tips touching, is the definite winner. User @megway64 comments, "They're all pure love," and it's impossible to disagree. The heartwarming pictures make it clear that the duo's 16-year marriage is going strong. The past year has been a big one for most people, and the couple stuck by each other to rebuild their home after it burnt down in a fire in 2020 (via People). Ray's latest book is a tribute to family, home, and the enriching combination that thrives when you come together to enjoy a home-cooked meal.