Aldi Shoppers Are Loving Its Holiday Goat Cheese Lineup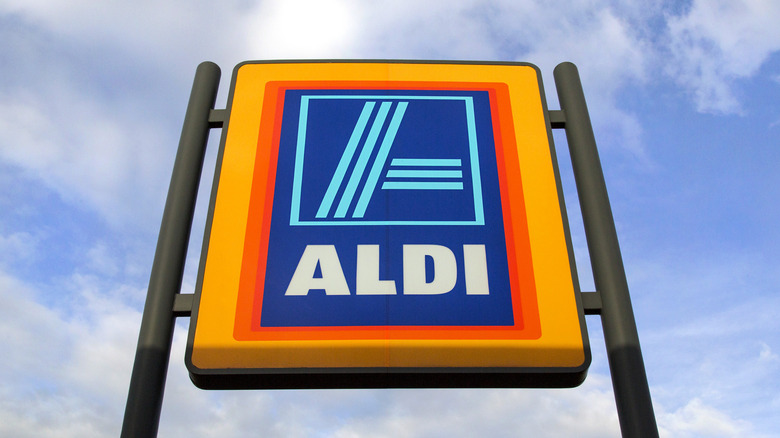 jax10289/Shutterstock
With the holidays quickly approaching, people are getting very excited about all of the festive foods that are already starting to come out in stores. One place that knows how to do seasonal treats right? Aldi. As November kicks off, the discount grocery store has announced a sneak peek of its holiday products — and the goodies seem like they'll be just as amazing (and just as delicious) as last year, if not better. There are peppermint pretzel stars and dark chocolate-drizzled popcorn for snacking, melting hot chocolate snowmen for sipping, and mistletoe snack mix for gifting. And that's only a handful of the drool-worthy finds ...
Another seasonal food that's coming to Aldi stores across is holiday-flavored cheese. You may have previously enjoyed the chain's Halloween-appropriate Freaky Franken Sage Derby cheese or its bat-themed cheddar (per The Kitchn). Now, there's something special in store for goat cheese lovers. If you're someone who believes that cheese should be its own food group or who loves a good cheese board, here's what you need to know about the Thanksgiving- and Christmas-themed goat cheeses from the popular chain.
Aldi has three holiday flavors of goat cheese in 2021
Aldi's new holiday goat cheeses were spotted in stores by Aldi fan account @aldifavoritefinds who posted a picture of the trio on Instagram. The cheese, made by the Emporium Selection brand, comes in three seasonal flavors, perfect for Thanksgiving and Christmas: sweet cranberry stuffing, gingerbread, and eggnog. The goat cheese is sold in four-ounce packages, so it may be worth buying all three to sample. 
They would be great to spread out on a festive charcuterie board or offer as an appetizer if you're hosting or attending a holiday party in the coming weeks. "The gingerbread goat cheese is so good!" one Instagram commenter raves, while the original poster claims it's "so fun to enjoy with friends." Another person declared, "Love these. Just made a keto-quiche." 
According to Aldi's website, these goat cheeses will only be available until they sell out and might not be sold at every location. This isn't the first time Aldi has come out with special-edition goat cheeses from Emporium Selection, either. Past flavors include salted caramel (via The Kitchn), mango chili, and even everything bagel.