The Best Burger King Breakfast Item According To Nearly 38% Of People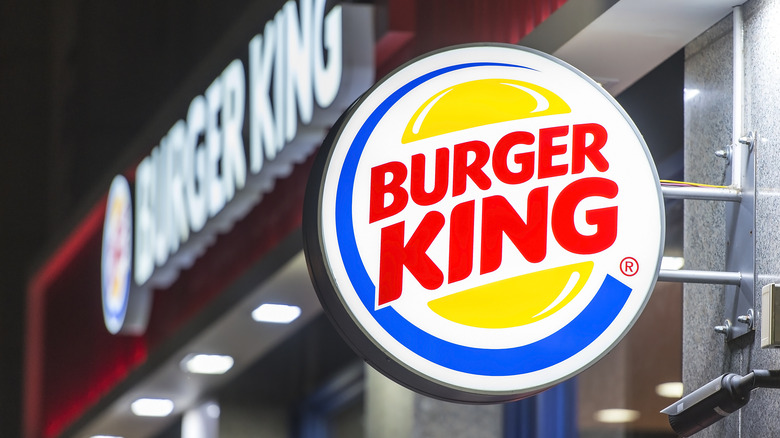 Savvapanf Photo/Shutterstock
McDonald's isn't the only fast food chain that serves up a mouthwatering breakfast — over the last few years, Burger King has also stepped up its morning menu. Thanks primarily to the restaurant's wildly popular Croissan'Wich, breakfast makes up about 13% of Burger King's overall sales (via QSR Magazine). However, there are plenty of other delicious things to order from the chain. You can choose from doughy buttermilk biscuit sandwiches, pancakes smothered in syrup, and crispy hash browns. There's even a massive breakfast burrito for those that are craving something a little more unique for their a.m. meal.
Of all the options available, however, which ones are actually worth ordering? To find out, Mashed polled nearly 600 people across the U.S. and asked them to vote on the best breakfast item at Burger King. Here's which one reigned supreme, winning over the hearts (and stomachs) of more than a third of the survey respondents.
Diners love this particular Croissan'Wich at Burger King
One of Burger King's specialty breakfast treats is the Croissan'Wich, which is exactly what it sounds like — a meat, egg, and cheese breakfast sandwich on a fluffy croissant. And according to Mashed's poll, the Ham, Egg, and Cheese Croissan'Wich is the best thing to order at the fast food chain in the morning. Nearly 38% of respondents chose the 335-calorie sandwich as their top pick. It comes in a number of other varieties, where you can swap out the ham for sausage, bacon, an Impossible patty, or add all of the above. 
As for how the other Burger King breakfast menu items compared? Second place went to the dippable French toast sticks, with 18% of the votes, followed by the Egg-normous Burrito — which is stuffed with sausage, bacon, eggs, cheese, hash browns, and a spicy sauce — with 13%. The Breakfast Bacon King, with its thick-cut bacon, wasn't far behind, receiving 11% of the votes. The pancake platter was second to last, with 10% of people dubbing it the best, while only 8% of respondents claim the chain's hash browns are their favorite dish.