The Seasonal Wawa Hoagie Evan Peters Is Obsessed With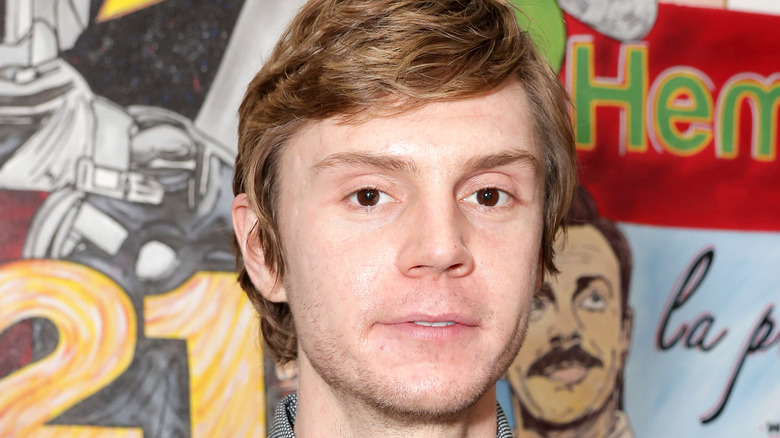 Tiffany Rose/Getty Images
Of course, Evan Peters has a favorite Wawa hoagie. We can just picture him joking around with the Wawa employee while he grabs his order and takes the first bite of the giant sandwich before turning to tell everyone around him that they have "got to try it."
There's a ton of hype around the Wawa chain, and surely many ears will perk up if you even mention you're stopping by to pick up lunch or some coffee. For those who aren't in the know, Wawa is a much-loved gas station and convenience store based in the Northeast U.S. Their website boasts that there are over 850 Wawa locations across New Jersey, Pennsylvania, Delaware, Virginia, Maryland, Florida, and Washington, D.C. It's garnered quite the fan base of people who can't get enough of the chain's next-level gas station food, like specialty hoagie sandwiches and $1 cups of coffee (via Taste of Home).
So, what exactly is Evan Peters' favorite hoagie at Wawa? It's a festive one.
Evan Peters loves the Gobbler at Wawa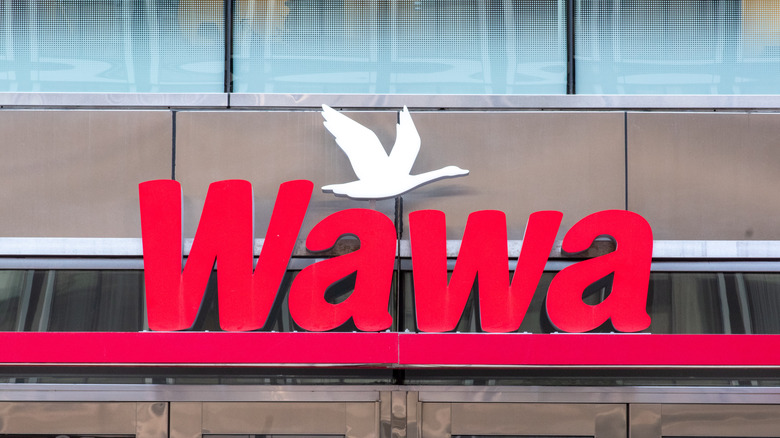 Hiram Rios/Shutterstock
Actor Evan Peters can't get enough of the Wawa Gobbler, which is a seasonal hoagie at the convenience store. His obsession with the sandwich was revealed by his colleague Kate Winslet, who started going to Wawa when trying to get in touch with her character Mare Sheehan on the HBO show "Mare of Easttown." As it turns out, the show is set in the same Delaware County as the convenience store's headquarters, so checking out the locations there was a must for the cast to get in touch with their roles. Huff Post reported that while Winslet usually opted for coffee when stopping by the Wawa near the filming location, Peters could not get enough of the Hot Turkey Gobbler.
This particular hoagie is like a Thanksgiving dinner on a sandwich, and comes loaded with perfectly cooked turkey slices, cranberry sauce, and gravy. The Wawa menu lists several variations of the Gobbler, with options to load it up with mashed potatoes or sweet potatoes, too.
Peters would not stop talking about the Gobbler and insisted that Winslet had to try it. "Ugh, you gotta try the Gobbler ... I just eat that thing and pass out," Winslet remembered him saying, per Huff Post. Delicious, filling, and endorsed by Evan Peters? That's definitely enough reasons to consider trying the Gobbler, which WOBM reports is now available at participating Wawa locations.