Gwyneth Paltrow Makes This Holiday Menu Every Year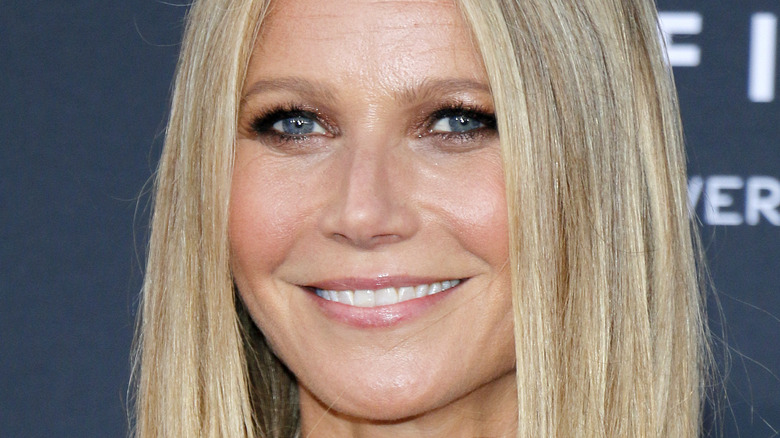 Tinseltown/Shutterstock
Whether you're hosting the holiday dinner this year or need a side dish or two to bring to the family party, cooking enough food to feed any sizable group of people is a lot of work (and stress!). Organizing your Thanksgiving or Christmas spreads can be especially difficult if you're catering to different food or diet needs. For example, if you know there may be someone in the room who is allergic to dairy, nuts, or gluten, or who doesn't eat meat, your menu will have to reflect that, which can be hard if you're used to preparing the same generational recipes year after year.
Luckily, with today's modern technology, finding recipes that'll please everyone has never been easier. From celebrity chefs to healthy dietician influencers and food bloggers to celebrities, there's no shortage of holiday food creativity. However, when it comes to preparing a holiday menu that checks all the food restriction boxes and still tastes amazing, there's only one celebrity to turn to, and that's Gwyneth Paltrow.
Gwyneth Paltrow's favorite Christmas menu item is mulled wine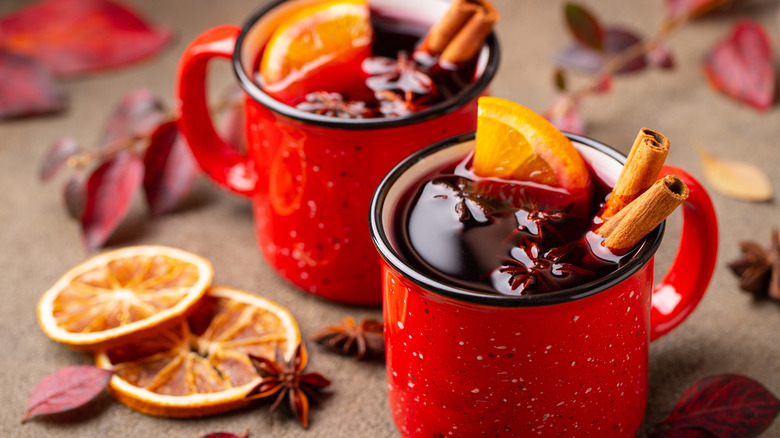 VasiliyBudarin/Shutterstock
When it comes to holiday cooking, Gwyneth Paltrow likes to keep it fast and simple, which is why she reuses the same menu (find it here) for both Thanksgiving and Christmas, but with a few new additions each year like mulled wine. She claims this is her favorite. "I cringe when I add cupfuls of sugar to sweeten things, so instead I add agave syrup to this lovely spiced drink and it works beautifully," she told People. At Hanukkah, her go-to dish is Whole Roasted Fish with Salsa Verde with Latkes on the side. On Christmas morning, her seasonal recipe for Spiced Pumpkin and Walnut Bread is always a crowd favorite. "I could eat the whole loaf," she joked. Paltrow also likes to make a healthier rendition of traditional southern biscuits, which she sometimes combines with scrambled eggs and homemade sausage.
As far as sides go, Roasted Carrots with Carrot Top Pesto and Grilled Radicchio and Pear Salad are two of her recipes that can be whipped up within a matter of minutes and while on a budget (via YouTube). Plus, they all get her clean eating stamp of approval. For appetizers, her favorite is Potato Chips with Caviar, but she also likes to make Diablos and Bagna Cauda with veggies or bread (via YouTube).