Ree Drummond Is Enjoying Some Family Time After Brother's Death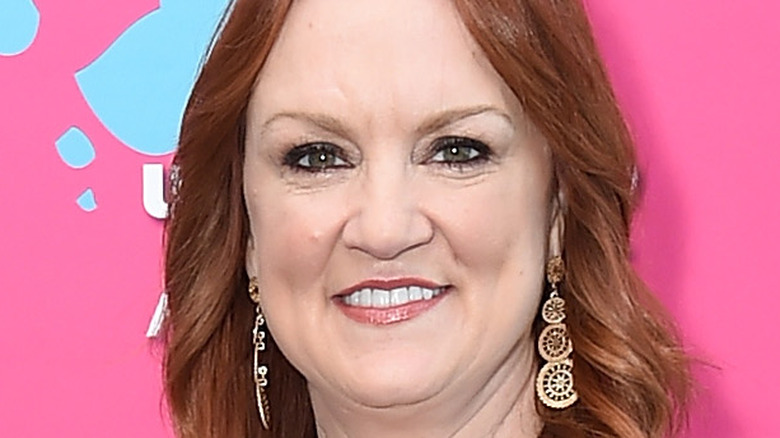 Michael Loccisano/Getty Images
One of the hardest things in life is losing a family member, especially someone as young as Ree Drummond's brother Mike Smith. Ree and Mike's entire hometown in Oklahoma was saddened to hear the news of Smith's death, at the age of 54 (via KTUL). Smith made friends everywhere he went in Bartlesville and was especially close with first responders in the ambulance service and fire department, according to the Examiner-Enterprise. "He is truly a Bartlesville legend and icon, he knew everyone and everyone knew him," the Washington County Emergency Management Agency posted on social media. "He will be sorely missed and always remembered. R.I.P. my friend."
It no doubt warms "The Pioneer Woman" Ree Drummond's heart to know her older brother was so well loved. But no one was closer to Mike than Ree. "It isn't possible to sum up the life of someone as perfectly wonderful as my brother Michael, so right now I won't try," Drummond posted on Facebook. "He was 17 months older than me, my first friend and buddy, and I'm so grateful for over 50 years of photos and memories."
'Elliot is here. Aunt Ree Ree is happy,' The Pioneer Woman said
The best balm for soothing such a profound loss in the family is spending time with family. Ree Drummond can lean on her five children and husband Ladd, who all loved Mike dearly too, of course. That love showed in an episode of "The Pioneer Woman" in Season 7, when "Cowboy Mike" visited to help Ladd around the ranch while Ree made some of Mike's favorite foods (via Discovery+). "My kids love it when Uncle Mike comes over, and I love it, too," Drummond says in the episode. "Mike and I have always been really close. ... So many of my childhood memories were sort of centered around Mike."
As Drummond posted on Instagram on November 5, she had another family visitor as the Drummonds and Smiths grieved the death of Ree's brother Mike Smith. Her nephew Elliot, son of Ree's sister Betsy Smith, was hanging out with Drummond in the Instagram photo. The photo was taken at The Pioneer Woman Boarding House, the Drummonds' "cowboy luxury" hotel in Pawhuska (via The Boarding House's website). "Elliot is here. Aunt Ree Ree is happy," Drummond wrote in her Instagram caption.
"I'm sorry for the reason Betsy and Elliot are there," Instagrammer @mrsshoney1 commented, "but I'm happy y'all can be together." The Pioneer Woman's daughter Alex commented with heart emojis and the message, "See you Monday, Elliot!" Nothing is more reassuring to a grieving family than knowing they can be together.