Why Chrissy Teigen Threw Shade At John Legend's Mac And Cheese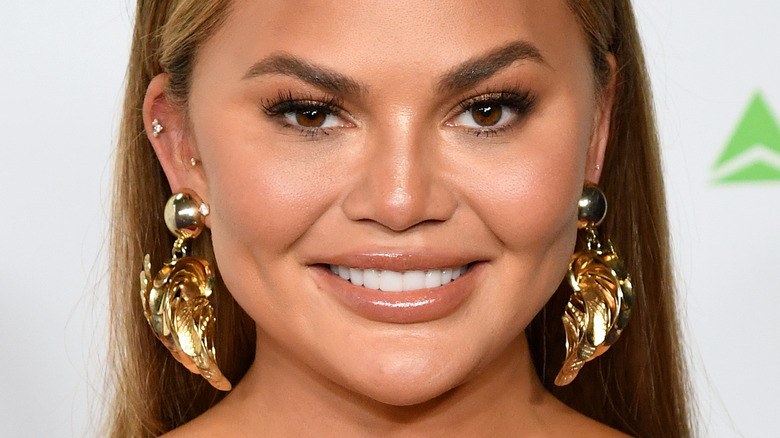 Kevin Mazur/Getty Images
Chrissy Teigen and John Legend are couple goals. We all know that they love to cook. However, per People, Legend shared they really don't cook together. The Grammy award-winning singer-songwriter told the magazine, "We don't really cook together. I cook for her; she cooks for me." But they still both love food and he concedes she's a little more "creative" in the kitchen than he is. Legend also told People that his wife is a fan of his mac and cheese: "I like to make macaroni and cheese. She loves my mac and cheese — the garlic is really important." However, Teigen has playfully thrown some shade at her hubby's dish and we can't stop laughing.
First of all, macaroni and cheese is a cheesy pasta dish that is beloved by all — and if you are not part of the "all," no judgment, but trust us when we say it's the most comforting of comfort foods. (Not to mention, it's an integral part of any proper Thanksgiving's Day spread.) But when it comes to the Teigen-Legend household's feast, you better take a double helping of Teigen's. According to PopSugar, Teigen took to her cookbook to share her witty monologue about Legend's recipe for this classic dish. Teigen wrote in her "Cravings" cookbook: "This is MY mac and cheese, dammit. Everyone is allllllways asking, begging John to make his mac and cheese and if I may be frank here for a moment: I DON'T GET IT."
Chrissy Teigen is coming around to John Legend's recipe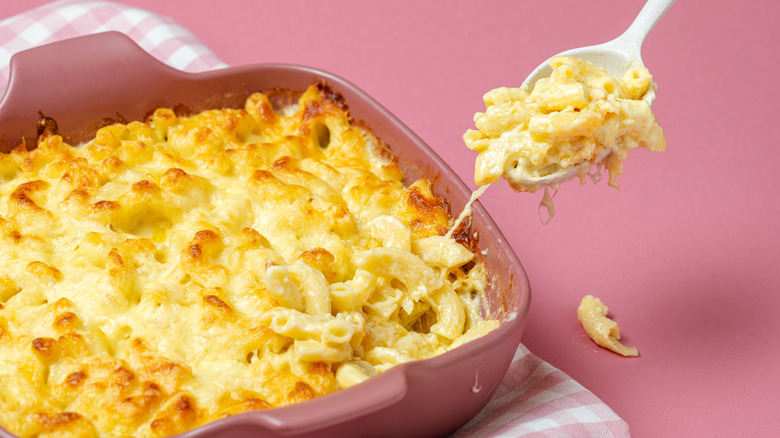 YesPhotographers/Shutterstock
According to PopSugar, Chrissy Teigen revealed that she prefers "a creamy, saucy mac" to the kind you "take home in Tupperware, not sliced and wrapped in foil like a brick." But she also confessed that she believes people like John Legend's so much, because... well, he's John Legend. Teigen wrote, "Every single time he makes his mac and cheese, people lose it, like he literally invented mac and cheese. Why? It's because he is a brilliant, handsome, kind, wonderful f****** human being who is incredibly talented and famous who happens to make a good mac and cheese." She then told fans that if they want to make his version, they are going to have to Google it. (Cue the laughter.)
However, she may be coming around to join all those who fan and guffaw over Legend's recipe. Teigen wrote on her "Cravings" website, "I still like my creamy version better, but I am coming around to Johnny's casserole-style Mac 'n Cheese, which doesn't require you to make a separate sauce and may (aren't I kind?) just sit a little better on a buffet." This is a nice way to wave the white flag, and she even offered this pro tip: "Make sure you're using evaporated milk." Honestly, the only way for us to know for sure which is better is if they invite us over to sample it. Until then, we will be settling for our blue and yellow boxed version.