Jonathan Majors Said Working At Red Lobster Taught Him This Important Lesson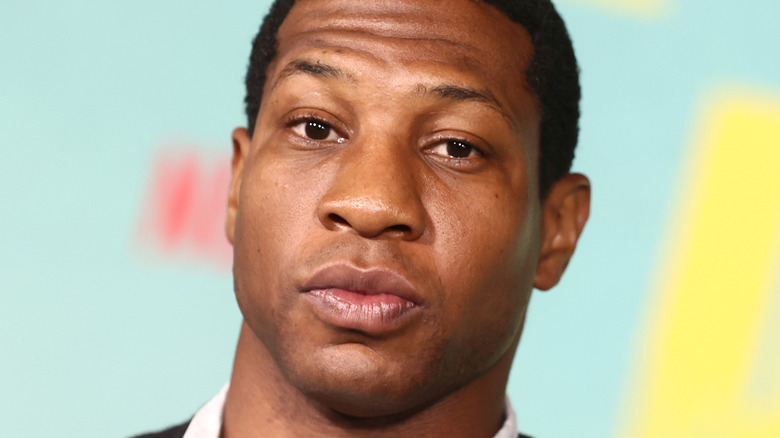 Rich Fury/Getty Images
Jonathan Majors might be known for his role on "Lovecraft Country" and his upcoming role in the new "The Harder They Fall Movie" with Idris Elba (per NPR), but the celebrated actor didn't always stand in the spotlight. During his recent "Saturday Night Live" monologue the Yale graduate shared that he worked at Red Lobster and Olive Garden when he was 17 and homeless (via YouTube). In addition to discussing his humble beginnings, he listed various celebrities who had served the beloved Cheddar Bay Biscuits to guests. As reported by the New York Post, Majors joins Niki Minaj, Chris Rock, and Anna Nicole Smith on the list of former Red Lobster employees who became celebrities.
Majors said in his monologue, "Now, I don't know what they're putting in them Cheddar Bay Biscuits, but it's working." Although those times of bringing guests platters of Endless Shrimp and copious amounts of crab legs might have passed, the role as a restaurant server has left celebrities with memorable stories. As Showbiz Cheat Sheet shared, Minaj recalled being "fired on the spot" for chasing down a patron, and Rock assumed the role of dishwasher. In many ways, the old phrase "how far they have come" might be an understatement. After coming far enough to guest-host "SNL," Majors shared an important takeaway from his old job.
Red Lobster taught Jonathan Majors about overcoming tough times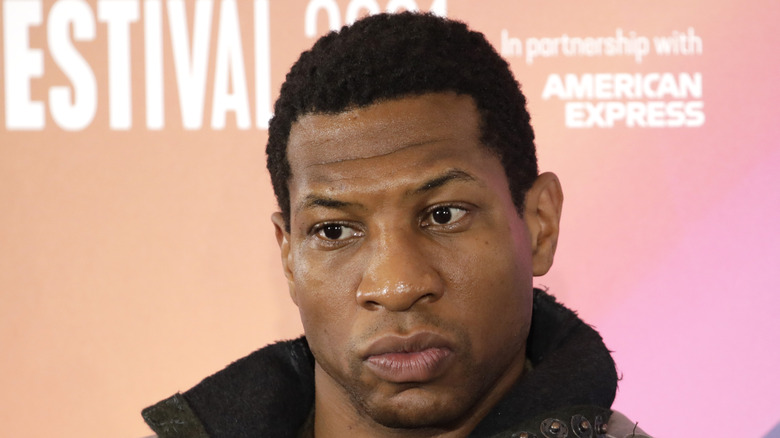 John Phillips/Getty Images
Working as a Red Lobster server while living in a car might not have been part of the curriculum at Yale. But it was a key course in the school of hard knocks. During his youth, Jonathan Majors led a troubled existence. Speaking with the Los Angeles Times, he recalled that he didn't play well with others, got into fights, and lived through hard times. "There were a lot of run-ins, growing up, with authority," he said. But "the entire time, there was this driving force in me that I knew the circumstances I was in, whether that was homelessness, whether that was in-school suspension, whether that was expulsion; I knew that it wasn't going to last for long." 
Majors' parents and grandparents told him, "Trouble don't always last." They were right, and Red Lobster arguably helped prove that. While Majors has experienced ups and downs throughout this life, his stint at the restaurant known for its various seafood fests and Cheddar Bay Biscuits taught him about more than properly taking food orders. Specifically, Majors said during his "SNL" monologue, "That experience taught me a lot. It taught me that if you work hard and trust the plan, great things can happen" (per YouTube).