Subway Has Good News For Fans Of Its Caramel Brownie Cookie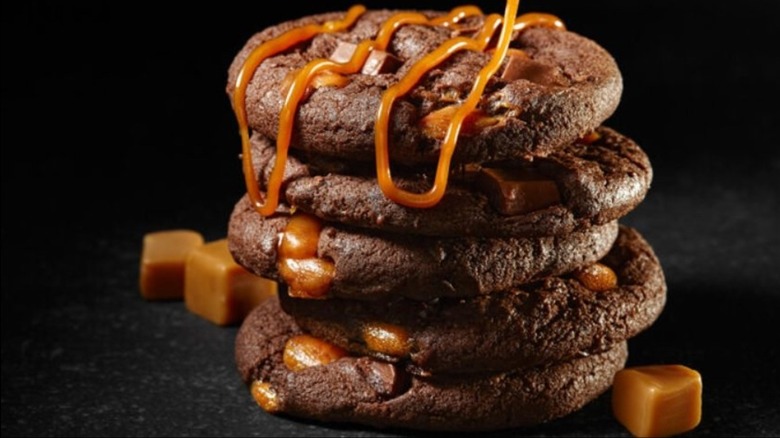 Subway
Nothing screams "the holiday season is upon us!" more than when our favorite fast food, family-friendly chains offer sweet menu items to keep us going as we shop until we are ready to drop or partake of holiday cheer at a laundry list of parties. Need a milkshake before buying a present for your mother-in-law? Stop in at Shake Shack and try one of its holiday-themed drinks, which include the Sugar Plum Fairy Shake, Chocolate Milk & Cookies Shake, and Christmas Cookie Shake (via Fast Food Post). Need a caffeine buzz? Then stop in at Starbucks for a Sugar Cookie Almond Milk Latte. Or make it snow sweetness at IHOP by enjoying its Winter Wonderland pancakes. There are just so many delicious options.
Well, add Subway to your list of choices because the sandwich shop is bringing back its Caramel Brownie Cookie, and fans of this treat are going to want to get it while they can. Subway recently put out a press release through PR Newswire detailing its holiday offerings. It revealed the return of this fan-favorite cookie that, per Brand Eating, made its debut about a year ago. 
This limited-time cookie has gotten good reviews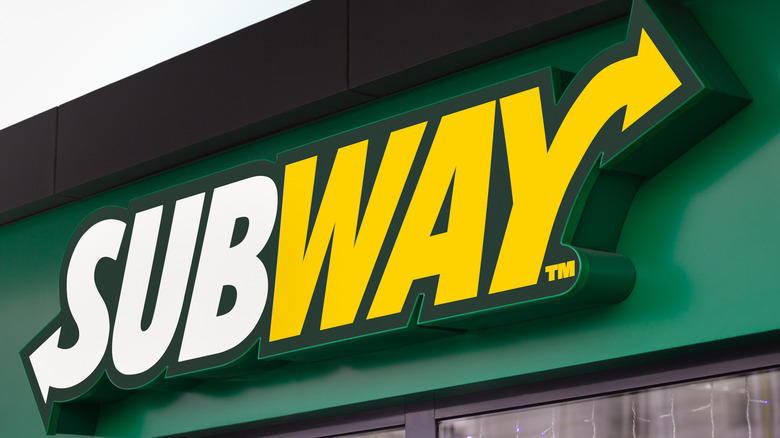 Papin Lab/Shutterstock
Subway's Caramel Brownie Cookie is back. Per PR Newswire, this sweet treat is a "crispy cookie with chewy brownie, loaded with chocolate and topped with caramel drizzle." But you will only have a limited amount of time to indulge in it. So whether you are planning on picking up some for just yourself or to add to Santa's plate on Christmas Eve, just like the holiday season, this offering won't last.
If you've never tried one, perhaps you should add this cookie to your holiday to-do list. But don't take our word for it. One Twitter user wrote, "Oh man Subway has a new fudge caramel brownie cookie for a limited time! It looks so good! I WANNA TRY IT! I MUST TRY IT." In 2020, a reviewer on YouTube said the cookie was good at first bite and got even better as they continued eating it. A commenter on that post shared some delicious thoughts as well, writing, "Taste was good, very rich, but was so soft it fell apart with each bite. I give it an 8 because it fell apart in my hand." Another Youtube user replied, "It must've been super fresh then! Not a bad rating tho tbh." Fair point.