How Al Roker Makes A Thanksgiving Leftover Sandwich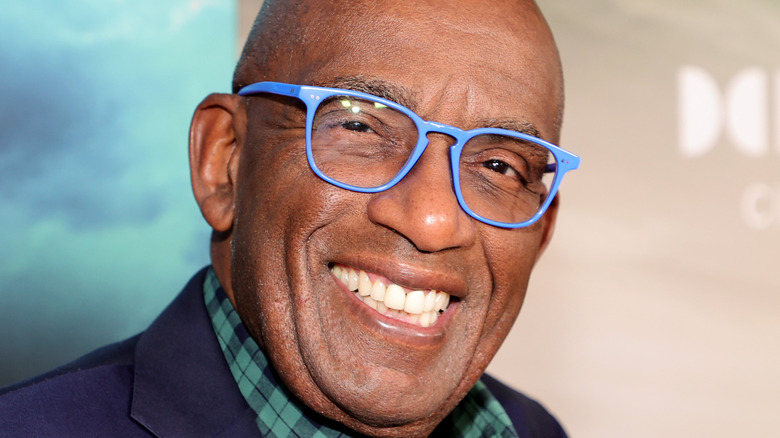 Theo Wargo/Getty Images
If someone were to ask what the best part about Thanksgiving was, they would likely get a ton of different answers — digging into a big and juicy turkey, beating your friends and family at board games, recreating your grandma's old sweet potato pie recipe — there's no wrong answer. What everyone can most definitely agree on, however, is that the leftovers that you are bound to end up with for days worth of Thanksgiving-themed meals in the coming weeks is the best part about the holiday. And the best way to enjoy Thanksgiving leftovers is by stuffing them into a big fat sandwich.
Every house and every chef have their own distinct ways of transforming leftovers into a gourmet sandwich. Martha Stewart likes hers as an egg-soaked and baked Monte Cristo sandwich and recommends that everyone swap the ham and cheese typically used in the sandwich with sliced roast turkey and cranberry sauce (via Martha Stewart's website). According to a 2016 Twitter post, Giada De Laurentiis also enjoys her Thanksgiving leftovers as a Monte Cristo sandwich.
Or, if you're a "Friends" buff, you likely look forward to the leftovers more than the holiday itself so that you can make Monica Geller's iconic Thanksgiving leftover sandwich with herb mayonnaise (via Delish). For "Cooking Up a Storm" host Al Roker, it's a leftover sandwich slathered in mayonnaise that does the trick (via Thrillist).
Al Roker's Thanksgiving leftover sandwich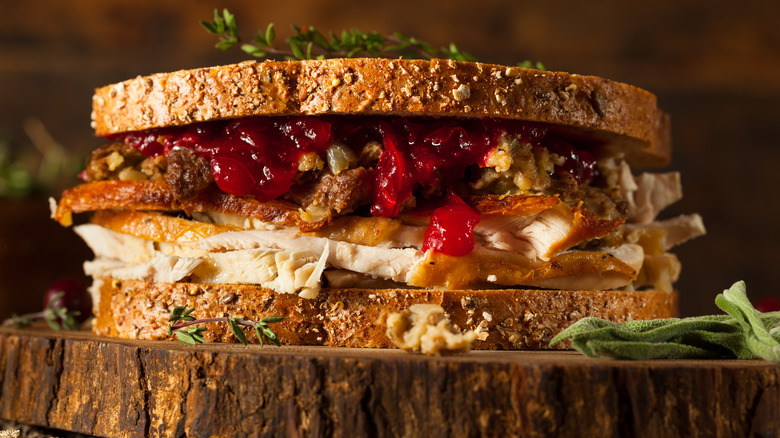 Brent Hofacker/Shutterstock
In an interview about his latest holiday special podcast with Thrillist, Al Roker gave everyone all the insides into how he celebrates Thanksgiving at home. While back in the day Roker would cook the holiday feast for a group of 20, now he likes to go out for a relaxed meal and only cooks a small dinner on Saturday.
The biggest mistake that he thinks people make with Thanksgiving is getting too carried away with the cooking and being a little too ambitious about just how much you can do. Choosing complicated and time-consuming recipes, he says, is going to make it harder to prep in advance and get everything on the dinner table at the same time.
When asked about his Thanksgiving essentials, Roker admitted that his mother's broiled marshmallow-topped sweet potato pie, a mac and cheese, and a green bean casserole had to be on the table. And when he has dishes leftover over from Thanksgiving dinner, he likes to turn them into a sandwich. "You've got a good bread to start off with," he says, and then spread a thin layer of mayo on a slice. Layer turkey, stuffing, dressing, and a small about of cranberry sauce as well if you like, and then add some more mayo on top. With that, you have an Al Roker-approved Thanksgiving leftover sandwich.