Instagram Is Begging Peet's To Bring Back This Fan Favorite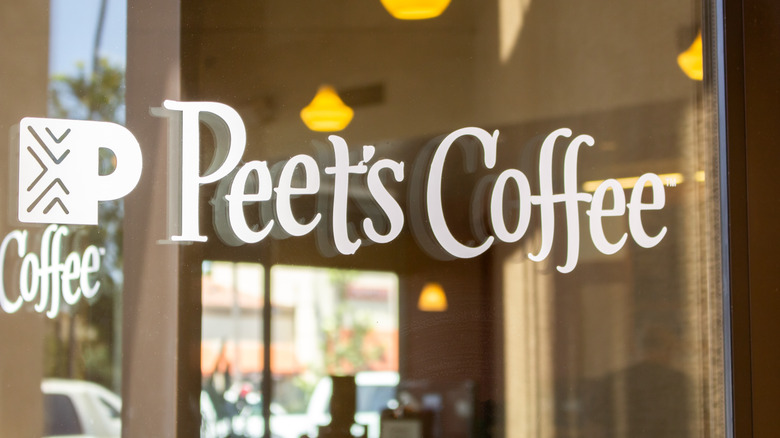 TonelsonProductions/Shutterstock
Java lovers may have strong opinions on which chain has the best coffee, but regardless of where they fall on the Starbucks versus Dunkin' holiday drink debate, almost all of them can agree that the season brings around some of the best coffee beverages of the year. In fact, Food Management reports that a 2017 survey conducted by Mintel found that 43% of Americans actually prefer to see seasonal ingredients featured in coffee drinks, as they often evoke feelings of comfort and nostalgia. Coffee shops know how much we love the limited-time mint, gingerbread, and eggnog flavored beverages featured on their holiday menus too, which is why many of them have taken to bringing them back long before Thanksgiving so we can get our fix. This year, Starbucks holiday favorites, the best Dunkin' seasonal beverages, and festive offerings from Caribou Coffee all returned on highly-anticipated holiday drink menus in the first few days of November, much to the delight of their customers (via Newsweek).
Peet's Coffee was another early bird in the holiday coffee game, announcing the return of their holiday beverages just three days after Halloween. "Ring in the season with our NEW Holiday Spice Cold Brew Oat Latte and returning favorites, the Holiday Spice Latte and Peppermint Mocha," read a post to the chain's Instagram page on November 3. But while the lineup certainly sounds delicious, many fans couldn't help but notice that one particular drink was missing from the limited-time menu.
Peet's fans want the Dark Chocolate Orange Mocha
Peet's Coffee fans were thrilled to hear that their holiday drink selection would be making its long-awaited return. "Yummy! Peppermint mochas are my favorite holiday drink," one Instagram follower commented on the chain's post sharing the news, while another said that they were "so excited that the Holiday Spice Latte is back." Unfortunately, the responses were not all positive. Several of the coffee shop's social media followers couldn't help but express their disappointment that the Dark Chocolate Orange Mocha was absent from this year's seasonal menu. "That was by far my favorite drink out of the whole year," one Instagrammer said.
Described by Chewboom as espresso and a blend of steamed milk, chocolate, unsweetened Dutch cocoa, and citrus with whipped creme and cocoa dust on top, this unique seasonal treat first won the hearts of Peet's Coffee drinkers in 2018. It was brought back in 2019 (via Vending Market Watch) and was a Peet's app exclusive in 2020 (via Tea & Coffee). This year, however, fans will have to do without. In response to several Instagrammers begging for the return of the Dark Chocolate Orange Mocha, the chain stated that it will not be making an appearance on the menu in 2021, in-app or otherwise. "We hear your feedback loud and clear for next year's consideration!" they replied to one fan's comment. Perhaps if we ask Santa nicely, we'll get the chance to sip on this holiday drink again in 2022.