This Giada De Laurentiis Pasta Is A 'Hug In A Bowl'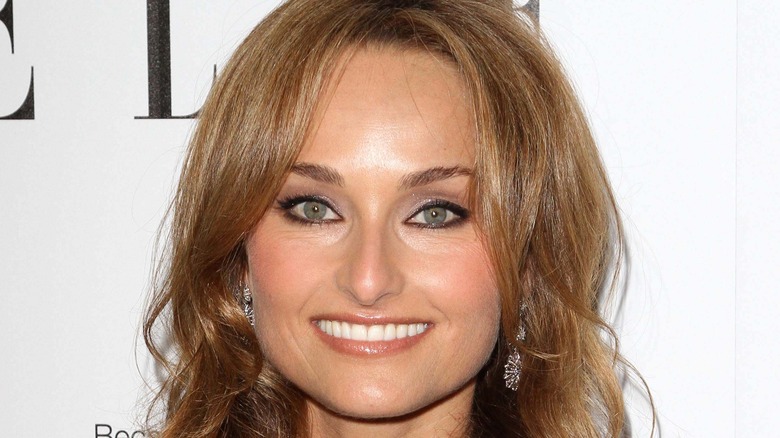 s_bukley/Shutterstock
Is there anything Giada De Laurentiis doesn't know about pasta? The cookbook author, Food Network host, and Italian cooking doyenne seems to possess an unending wealth of tips about how to best prepare this starchy delight, from the best way to add cheese to how to reheat your pasta dishes. Basically, whenever Giada speaks up about anything related to pasta, we sit up and listen.
We love the recipes De Laurentiis shares on her blog Giadzy for entrées like lemon spaghetti or garlic anchovy pasta. Of course, we got pretty excited when we noticed that the chef shared an intriguing linguine dish on the blog's Instagram page, as we're always looking to add yet another De Laurentiis stunner to our recipe repertoire. She called this meal a "hug in a bowl" and shared the recipe along with what makes the pasta so comforting (hint: applewood smoked bacon is involved).
Pasta alla Gricia features bacon, pecorino romano, and parmesan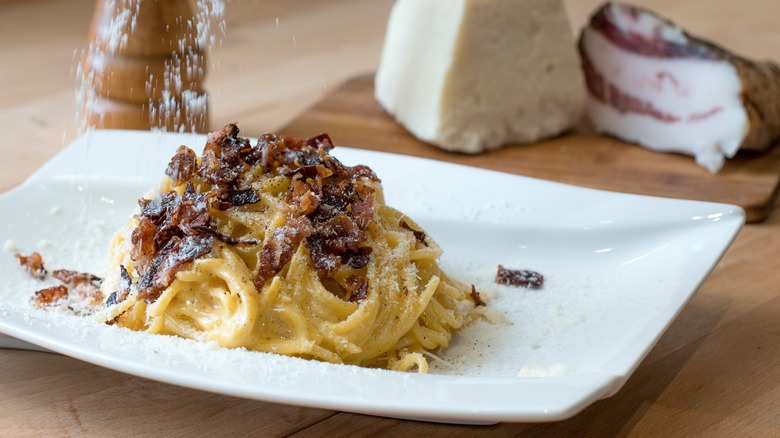 Cineberg/Shutterstock
Among the many, many qualities we love about pasta, one particular characteristic is responsible for how often the tasty starch graces our plates: its convenience. Dried pasta is easy to keep on hand and cooks up quickly, and you don't need to add many ingredients to it to end up with a tasty, satisfying meal.
An example of this is Giada De Laurentiis' recipe for Pasta alla Gricia, which the Italian chef and Food Network host shared on her blog Giadzy's Instagram page. "Just 5 ingredients total makes this one easy, comforting dinner for cold weather days," the caption noted.
Hailing from Rome, Italy, Giada's recipe for Pasta alla Gricia couldn't get any simpler. It calls for crisped, diced bacon tossed with hot linguine, starchy pasta water, plenty of grated pecorino romano and parmesan cheese, and fresh black pepper (via Giadzy). As the pasta water emulsifies the salty cheeses, a delightfully creamy sauce is created to coat each long strand of pasta. We know what we'll be making the next time we find a package of bacon kicking around the fridge.