This Italian Dessert Was One Of Giada De Laurentiis' Childhood Favorites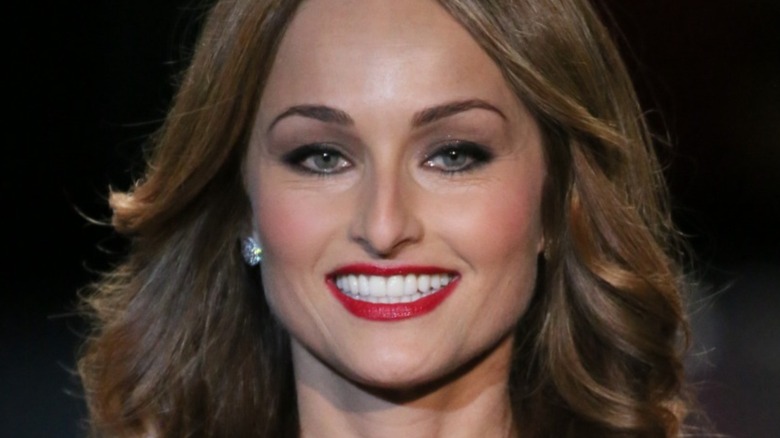 FashionStock.com/Shutterstock
'Tis the season for snowy mornings, tree decorating, and lots and lots of eating! With the holidays in full swing, Instagram is flooded with all sorts of festive food inspiration, supermarkets are stocking up on all things peppermint and gingerbread, and chefs like "Everyday Italian" star Giada De Laurentiis have begun to share secrets to their favorite holiday foods.
De Laurentiis has plenty of holiday dishes to serve up to her fans. Throughout December, she has been sharing recipes like her flourless chocolate cake on Instagram, drawing up a six-course Feast Of The Seven Fishes Christmas Eve menu on her site Giadzy, and selling bags of chocolate-covered hazelnuts called Cri Cri which was her favorite chocolate to eat as a child (via Instagram).
Of all the many treats that she no doubt enjoys over Christmas, De Laurentiis admitted on Instagram that the one dessert that she "remembers fondly from her childhood" is struffoli. She shared the recipe for the Neapolitan dessert on Giadzy, writing that while it's very popular in Italy, a tweaked version of it can be found under several names across the world.
Struffoli exists in various forms across the world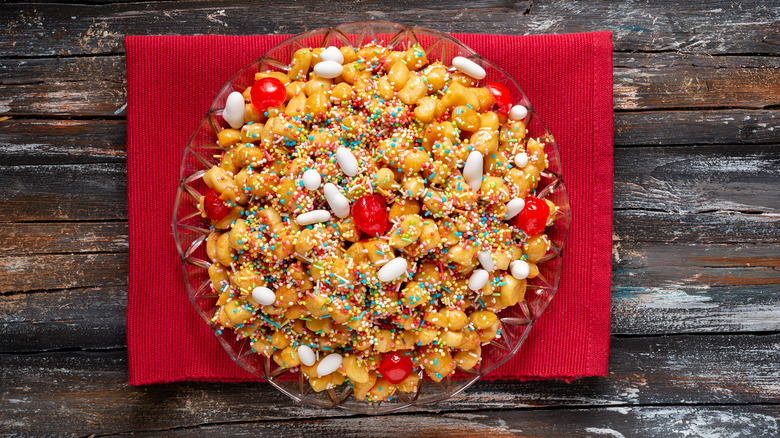 Vincenzo De Bernardo/Shutterstock
Per the recipe on Giadzy, struffoli consists of sweet little balls of fried dough and hazelnuts that are assembled into a small pile, covered with a honey and sugar syrup, and decorated with sprinkles and powdered sugar.
According to Nigella Lawson's recipe on Epicurious, struffoli is often served as a table centerpiece during Christmas celebrations in Southern Italy, but it's not just the taste that makes the dessert so popular. It's more about the joy that comes from hand rolling the balls together over a table surrounded by family.
While the domestic goddess compares struffoli to the French treat croquembouche, De Laurentiis fans on Instagram have also pointed out similarities to teiglach, a dessert of dough pieces soaked in honey syrup with fruits and nuts typically served at Jewish celebrations (via Chabad). Another found it reminiscent of the crispy and sweet Greek dough balls called loukoumades, while one other comment compared it to the Indian boondi — tiny fried balls soaked in sugar syrup often served as an offering in temples (via Cooking With Manali).
Some even said that the Neapolitan struffoli can be found under several different names within Italy itself — pignolata in Sicily and cicerchiata in Abruzzo — with only slight differences in its preparation and assembly.