This Is Alex Guarnaschelli's Favorite Christmas Song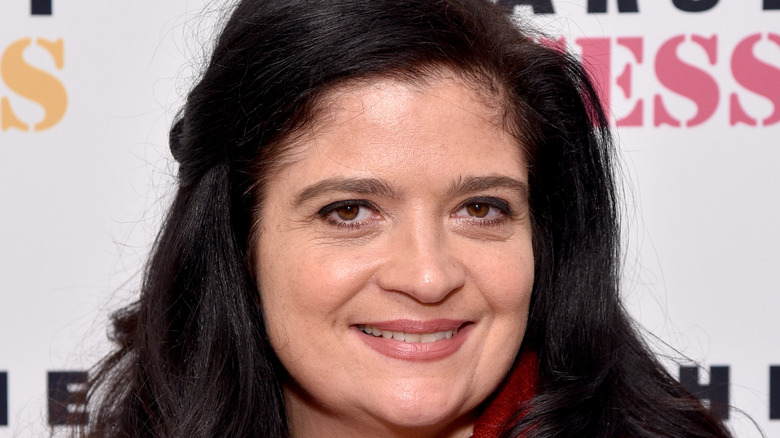 Bryan Bedder/Getty Images
It happens every holiday season. We replace our work-out playlist laden with the songs from Eminem and Megan Thee Stallion or our pasta timer playlists featuring our favorite Italian artists for something more seasonal that appeals to kids from 1 to 92. Whether your playlist starts with Mariah Carey's "All I want for Christmas," and honestly, how can it not? Or you prefer a dreamy, wintery classic like Irving Berlin's "White Christmas" or even a soothing and melodic lullaby-like "Silent Night," tis the season to feel the magical vibes that these tunes stir up.  
And when it comes to Christmas music, celebrity chefs are just like us. They love holiday songs — new and old. Why? Because Christmas music offers seasonal sounds to create the perfect atmosphere to bake everyone's favorite holiday cookies. It puts the entire house in a festive mood and encourages Santa's helpers to jam out to songs about reindeer presents are wrapped, and stockings are filled. Simply put, Christmas music makes us happy, and if you are wondering what song is on repeat on Alex Guarnaschelli's Christmas time playlist, wonder no more because Food Network asked the "Chopped" judge, and she had a very American answer.
Alex Guarnaschelli's favorite Christmas song is from a New Jersey native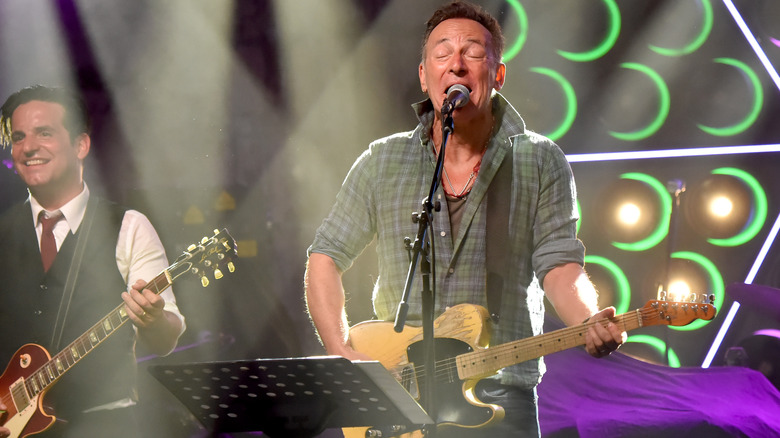 Kevin Mazur/Getty Images
Alex Guaranschelli revealed to Food Network that her favorite Christmas song is a childhood favorite performed by a classic rocker. Guarnaschelli said, "Probably my favorite Christmas song is 'Santa Claus Is Coming to Town,' the Bruce Springsteen version. 'Cause he just kind of shouts and giggles his way through the whole song, which I think is appropriate." Her version choice is not surprising, given just this past February, Guarnaschelli took to Twitter to fangirl over the Boss and his Super Bowl commercial. Guarnaschelli tweeted, "I would listen to Bruce Springsteen read the instructions in a pack of toilet paper."
Why is Christmas music so popular and appealing, albeit for just a month out of the year? Joe Bennett, professor of musicology at Berklee College of Music, told the Washington Post, "Generally, popular music is about putting yourself out there, new relationships, new beginnings, being young and single and dancing." However, Bennett explained that is not the case with holiday music. Bennett said, "Christmas music is almost the reverse of that, conceptually and lyrically. It is about homecoming, nostalgia, looking back to a more innocent time in one's life or cultural history." So true, and we can't wait to add Springsteen's "Santa Claus is Coming to Town" to our playlist.