How Giada De Laurentiis Is 'Perfecting The Art Of Making Pizza'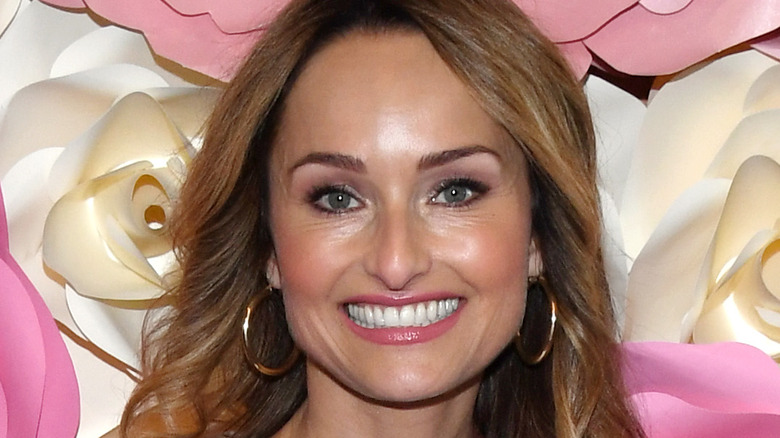 Ethan Miller/Getty Images
Is there anything more Italian than pizza? Though the origins of the meal are said to date back to ancient Egyptian and Roman civilizations, History reports that the version of 'za that we're most familiar with today was invented in Naples, Italy in the 1700s. Eventually, the pies made their way outside of the boot-shaped country and into other parts of the world, like the United States, where it has become a staple food. 
Considering how ingrained pizza is in both Italian and American culture, it doesn't surprise us that Food Network's resident Italian American chef, Giada De Laurentiis, has a special place in her heart for the dish. "One of my favorite holiday memories as a kid was making [pizza] with my grandfather," she told Harper's Bazaar, noting that the experience ultimately helped her realize her love for food. De Laurentiis hasn't lost her fondness for pizza over th years, either, and she has developed several recipes for it throughout her career, including one particularly spicy sausage pie. 
However, that's not to say she isn't done learning how to whip up a top-notch slice. Taking to her Instagram story this week, the chef revealed to her followers that she was working on "perfecting the art of making pizza" with the help of one particular resource. Here's what she's using to brush up on her skills.
Giada de Laurentiis is reading this best-seller to perfect her pies
Even after all of her success in the culinary world, Giada de Laurentiis is continuing to perfect her craft. A photo shared to her Instagram story on Tuesday, December 14 captured the Food Network star working on her pizza-making skills. However, rather than improving them in her kitchen, De Laurentiis was seen sitting on a chair in her living room with her nose deep in a book — that being "The Joy of Pizza: Everything You Need to Know," which recently hit shelves on November 9.
"The Joy of Pizza," a New York Times bestseller, is a detailed read, filled with "step-by-step photography, links to instructional videos, and portraits of every pizza before and after it meets the heat of the oven -– so you'll know exactly what to do to create superior results," according to the description on the Barnes & Noble website. The book was written by Dan Richer, the chef and owner of New Jersey's Razza Pizza Artigianale, which, according to Fine Dining Lovers, was credited with having the Best Pizza in North America in 2019. 
The eatery has also been on the receiving end of some kind words from De Laurentiis herself, who took to her Instagram back in September to gush over Razza's pies. With that in mind, it's no wonder that De Laurentiis is turning to Richer's book to perfect the art of pizza-making for herself.