Trisha Yearwood's PB&J Bars Are Inspired By This Classic Holiday Film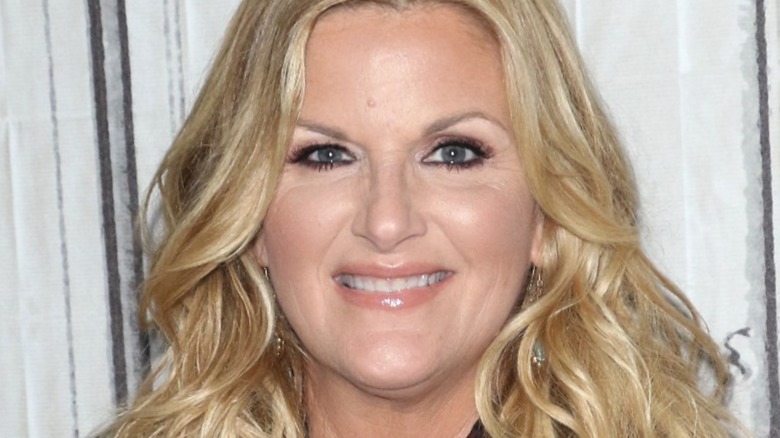 Jim Spellman/Getty
Baking is quite a popular pastime during the holiday season, with 93% of Americans partaking in the activity at least once throughout the most festive months of the year (via PR Newswire). You might even be planning to whip up a few delicious treats yourself, and if so, Trisha Yearwood's Peanut Butter and Jelly Cookie Bars may be one recipe you'll want to try. "I love these because everybody loves peanut butter and jelly, we're all kids at heart," the country music star said of the nostalgia-invoking treats during an appearance on "Good Morning America's" 12 Days of Cookies segment on Friday, December 17.
Not only will Yearwood's PB&J bars bring you back to your childhood, but they're also fairly easy to make, simply calling for your standard cookie ingredients like flour, sugar, eggs, and vanilla along with the additions of, you guessed it, creamy peanut butter and smooth strawberry jam. One reviewer on Food Network even shared that their seven-year-old nephew was able to recreate the treats with minimal help. "He picked out all of the ingredients and did most of the baking," they shared.
Of course, with a lack of the traditional flavors of the season like peppermint and gingerbread, you may be curious how, exactly, Yearwood's Peanut Butter and Jelly Cookie bars tie into this festive time of year. As it turns out, the recipe was inspired by a classic Christmas movie that holds extra special meaning for the Grammy-award winner.
Trisha Yearwood is a big fan of "A Charlie Brown Christmas"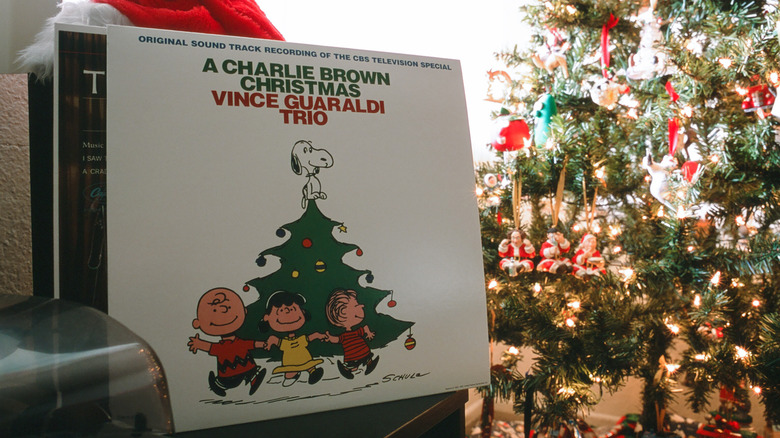 Logan Bush/Shutterstock
Peanut butter and jelly may not be your typical Christmas flavor combo, but for Trisha Yearwood, the classic sandwich ingredients have a direct connection to the most wonderful time of the year. During a recent appearance on "Good Morning America," the "Trisha's Southern Kitchen" host revealed that her Peanut Butter and Jelly Bars were inspired by "A Charlie Brown Christmas." Not only is the film a classic at this time of year, but the soundtrack also played a significant role in her wedding to country music legend Garth Brooks. "Garth and I actually walked down the aisle to the music from 'A Charlie Brown Christmas,'" Yearwood revealed during her stint on the morning show this week. "So, it's very sentimental for me. It's very Christmas for me."
In addition to reminding the country singer of her wedding day (she and Brooks celebrated their 16th anniversary earlier this month), the 1965 animated special starring Charlie Brown, Snoopy, and the rest of the Peanuts gang is a must-watch for Yearwood during the holidays. "I think I love them because, as children, my sister and I would wait every year to see them on TV," she explained last year to CentralJersey.com, also noting that she screens "Rudolph the Red-Nosed Reindeer" annually as well. "It's just a tradition that takes me back to a simpler time, and I love that," she said.