TikTok Wants To Bring Viral Dishes To Your Door With Delivery-Only Restaurants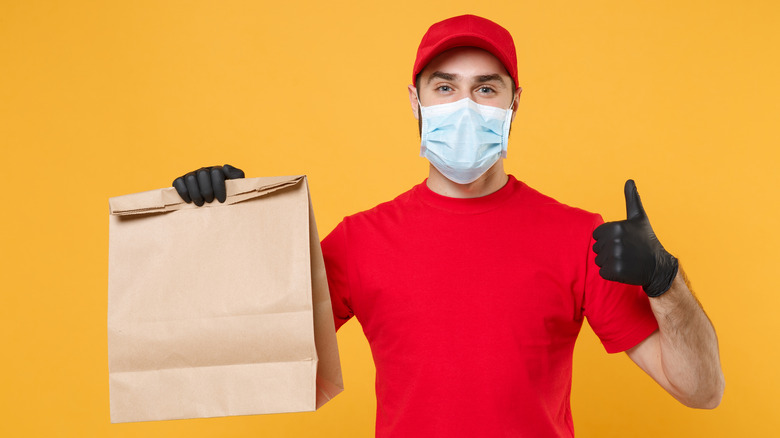 ViDI Studio/Shutterstock
Unless you've been living under a rock, you've likely heard something about viral TikTok foods. Maybe it was the three-ingredient cloud bread, Emily Mariko's rice bowl, or the trendy breakfast sandwich with all the folding. If those don't ring a bell, you may remember the baked feta pasta, which actually caused a feta shortage when it got super popular.
If you use TikTok, you know there are thousands of other crazy recipes and food hacks floating around. Some become trends everyone wants to try for themselves; others fizzle out with little mention.
TikTok has gotten more popular than ever since the pandemic, and according to Adjust, food delivery services have seen a similar spike. The "top four food delivery companies in the U.S." more than doubled their revenue in 2020, and predictions say this will only continue to increase. It's not too surprising the video sharing platform would want to branch out and partner with another industry that exploded during the pandemic. Yes, TikTok will soon officially enter the food industry with its own delivery service. 
Get corn ribs delivered straight to your house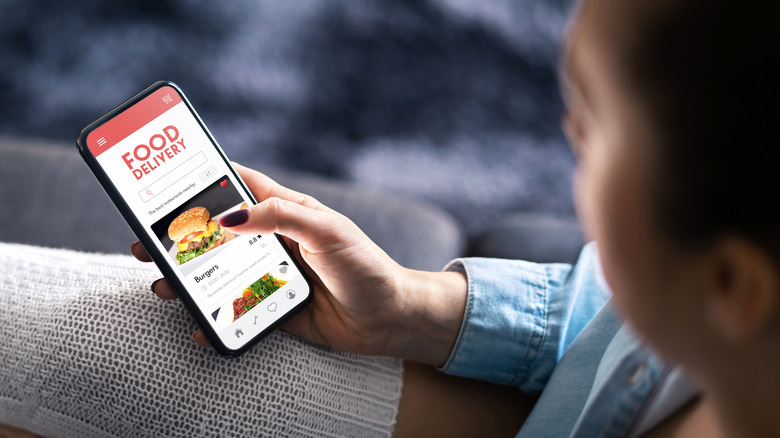 Tero Vesalainen/Shutterstock
If you really want to try a TikTok-famous food but don't have the time or talent to make it yourself, you're in luck. By the end of 2022, you will be able to order from one of the restaurants TikTok is building with Virtual Dining Concepts, People Magazine reports. Although the menu will likely adapt to what's trending on the TikTok app, you're bound to see options like smash burgers, corn ribs, and feta pasta.
Delivery-only restaurants might sound a bit weird, but Virtual Dining Concepts has actually already launched several successful chains. One of these is none other than MrBeast Burger, created by popular YouTuber MrBeast.
Because delivery-only restaurants or ghost kitchens require fewer workers than the standard sit-down restaurant, they're easier to run in pandemic conditions, says Business Insider. In fact, this industry is so flexible and adaptive, it might just be the next stage in fast food. Bring on the pancake cereal!