Ryan Reynolds Pretends To Be This Marvel Actor For Pizza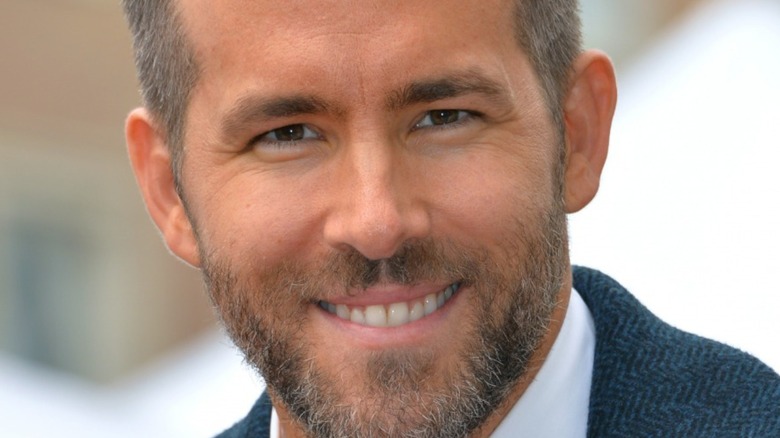 Featureflash Photo Agency/Shutterstock
There are a lot of famous Ryans out there, so it can be challenging to differentiate one from another. Ryan Reynolds is the famous Canadian Ryan best known for his starring roles in "Deadpool," "The Proposal," and being married to Blake Lively. He is often confused for the other famous Canadian Ryan, Ryan Gosling, but he clarified how to tell the difference between them in a NSFW tweet in 2015. According to US Weekly, he claimed that one way to tell them apart is by their hair color, and the second way is the NSFW part.
In addition to trolling other celebrities on Twitter, the "Deadpool" star is known for being a bit of a prankster. In early November of 2021, Reynolds teamed up with Will Ferrell to play a prank on Jimmy Kimmel and Jimmy Fallon (via People). Reynolds was scheduled to appear on "Jimmy Kimmel Live," while Ferrell was scheduled to appear on "The Tonight Show" the same night. They decided to switch places on the respective shows, with Reynolds promoting Ferrell's upcoming mini-series "The Shrink Next Door" on "The Tonight Show" and Ferrell promoting Reynolds's forthcoming film "Red Notice," on Kimmel. This prank stirred up some extra buzz for their respective projects, but when Reynolds pretends to be this Marvel actor when he orders pizza, it's not a prank, and he doesn't benefit from it at all. He just wants to keep his relationship with the pizza place.
Hint: He's from 'Batman v. Superman: Dawn of Justice'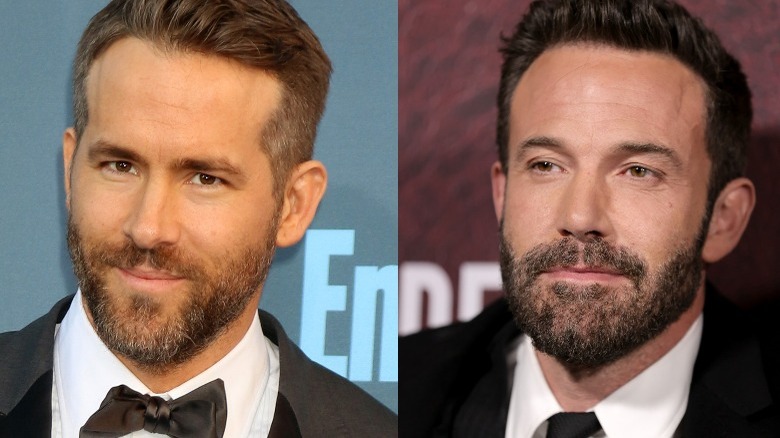 Amy Sussman/Getty & Kathy Hutchins/Shutterstock
As per Today, Ryan Reynolds admitted on the "Dear Hank and John" podcast that employees at a pizza parlor in the East Village in New York believe that he is Ben Affleck, and he has never corrected them. He explains that he never receives any free food because of it. He just continues to play along because he eats there frequently and does not think it would go over well if he revealed his true identity.
He told the podcast that he acts like a normal customer and fields the employees' questions about Affleck's relationship with Jennifer Lopez, then takes the pizza and goes on with his day. "What I think makes it so believable with them is that I look so mildly sort of put out by a celebrity getting asked again about my life and the movies, and I sort of look like I ... when I leave, I think they sort of think, 'I don't think Ben Affleck's amused by us,'" he said.