This Recipe Keeps Trisha Yearwood Connected To Her Late Dad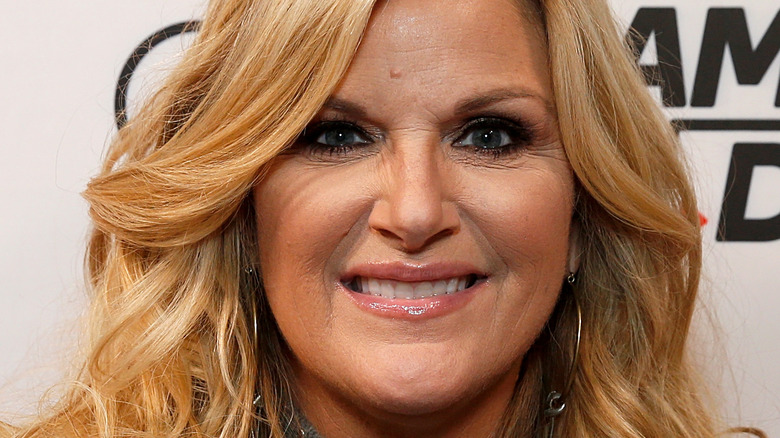 Dominik Bindl/Getty Images
Family is everything for Trisha Yearwood, which is why her fourth and newest cookbook, "Trisha's Kitchen: Easy Comfort Food for Friends and Family," is filled with family recipes, as per Tallahassee Democrat. Yearwood explained to Country Living that while her parents are both gone, the recipes and food they made for the country music star when she was a child are reminders of their time together. They help her feel connected to them. Yearwood said, "My parents are gone now, so this whole cooking thing that I do, my second career, is tied to those memories and keeps them alive because what I make is my twist on what they used to make. It helps my sister and I feel connected to them." 
Yearwood went on to share there are a couple of dishes she makes during Christmas to stir up nostalgia and all of the warm memories she has of her dad, Jack Yearwood. This includes her dad's sausage, egg, and cheese breakfast casserole, which she makes on Christmas Eve. But there is one recipe that Yearwood makes year-round that really makes her feel close to her dad, and it definitely serves as a reminder of her dad's baking skills. 
Her dad baked on the weekends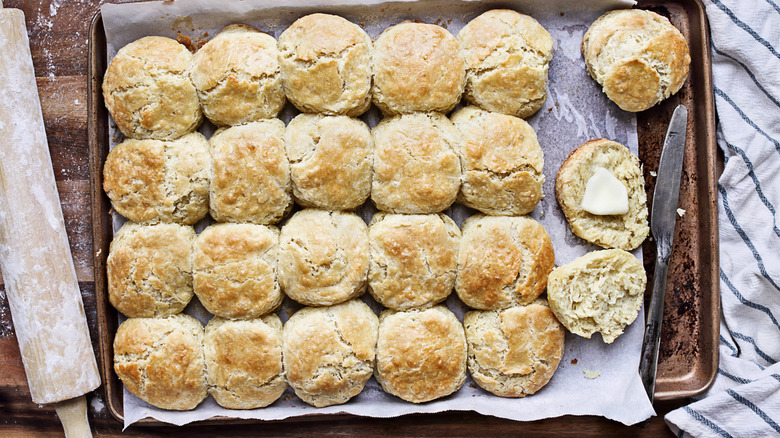 Stephanie Frey/Shutterstock
Per Country Living, Yearwood revealed that although her dad was a banker five days a week, when he was home, he would make "big breakfasts" for the family, along with delicious loaves of bread and cinnamon rolls. She said, "He would make incredible loaves of bread and cinnamon rolls. When I make cinnamon rolls now it's such a throwback." One of the recipes she loves to make to pay tribute to him is aptly named "Daddy's Biscuits." What we love about these biscuits is how they echo the simple life by using just three ingredients: self-rising flour, shortening, and buttermilk (via Food Network). Top them off with peach preserves and you've got yourself a bite of heaven.
Yearwood clearly loves keeping her dad's memory alive in everything she does. Back in 2019, she released the song "Bible and a .44," which she wrote for her father, who was terminally ill at the time. "Everyone I play it for, especially my girlfriends, they all find their dad in it," Yearwood told Taste of Country. "I think the mark of a really great songwriter is to be able to write something that's so personal but somehow we all find something in it that makes it personal for us. I'm daddy's little girl."