Here's How Valerie Bertinelli Keeps Her Chicken Wings From Burning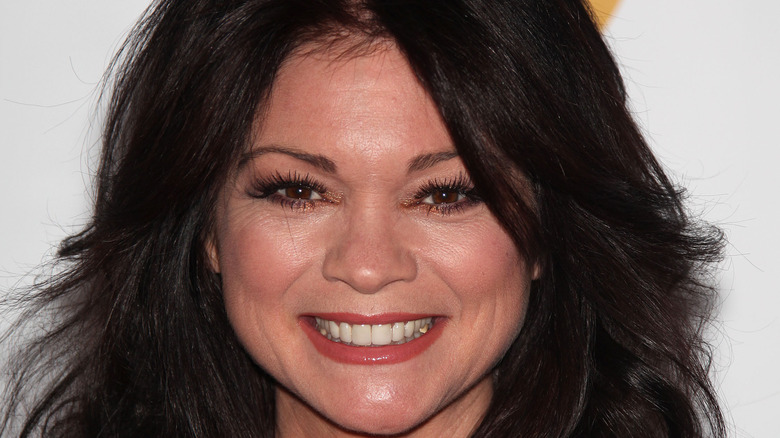 DFree/Shutterstock
Roast chicken is one of those staple meals you need to learn to make, unless you follow a plant based diet. But if you count yourselves among the carnivores, you are in good company. Even Prince Harry and Megan Markle know the ins and outs of making this dish, with Harry popping the question while they prepared their favorite fowl. It's also the one meal that 35% of people would want Ina Garten, the "Barefoot Contessa," to cook for them, according to a Mashed poll.
But cooking a chicken is not without its pitfalls, which is why we are so happy Valerie Bertinelli, host of Food Network series "Valerie's Home Cooking," has shared a chicken roasting hack that will ensure the wing tips of your beloved bird do not burn. Wing tips burning is a common problem. In fact, one Reddit user posted this question, "The past few times [I've] made chicken wings in the oven, the little wing tips end up black and burnt. I do like my wings crispy but I hate the burning smell. I normally set it to 400 [degrees] but can't figure out why the ends are completely burnt by the time the skin has a decent crisp?" Well, Bertinelli has the answer.
Valerie Bertinelli claims it's all about placement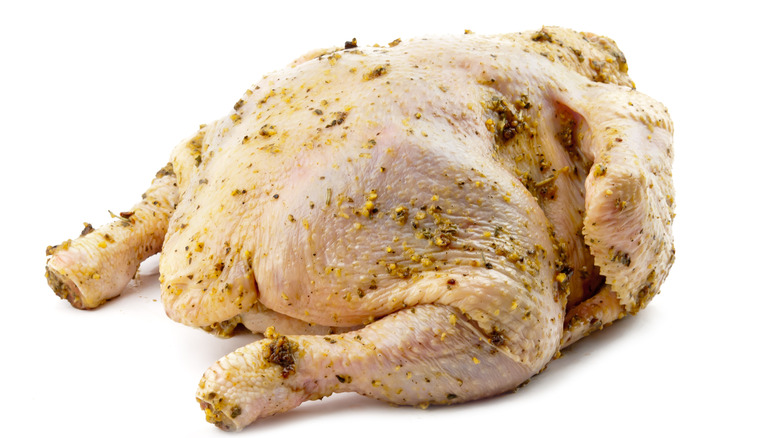 Perutskyi Petro/Shutterstock
In a Food Network video shared on Facebook, Bertinelli demonstrated how you tuck the chicken wings to keep them from burning. Bertinelli said, "To make sure the wings don't get burnt, great little trick for this. Take the wing, take the small part of the wing and just tuck it until it bends all the way down... and back. It actually does hold all by itself." Bertinelli points out that this gives you a "nice wrapped-up chicken" and since presentation with a chicken is pretty darn important, this is a major selling point to try this tip.
Why are the tips of your chicken wings so likely to burn when you are roasting your chicken? Our Everyday Life claims that because most people roast their chicken with the breast side facing up, the wings, which are small and point upwards, are more likely to cook faster than the rest of the chicken and, sadly, burn. Tucking the wings prevents this problem and allows you to enjoy this delicate part of your bird with the same enthusiasm you enjoy the rest of your roast chicken.