Jake Gyllenhaal Loves Baking This Pandemic-Favorite Bread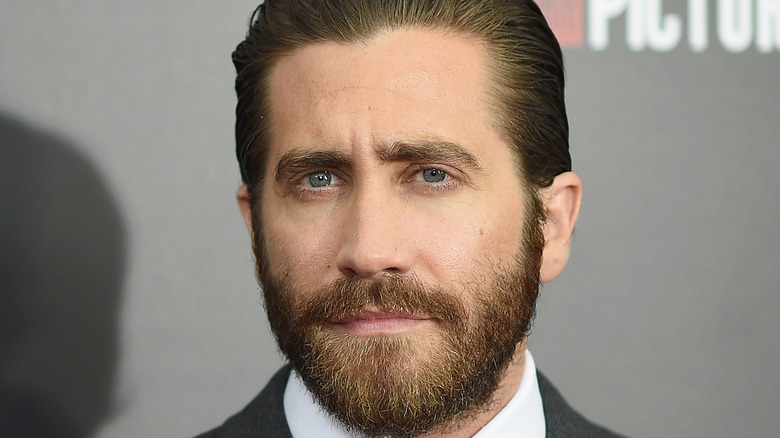 Dimitrios Kambouris/Getty Images
Jake Gyllenhaal is quite accomplished. The Oscar-nominated actor caught a big break and showed off his Hollywood chops in the movie "Brokeback Mountain," but, he is not one to rest on his laurels: The star also proved his Broadway capabilities in the play "Constellations" in 2015, only to be called back to the stage in 2017 to grab the role of Georges Seurat in "Sunday in the Park with George," a musical by Stephen Sondheim and James Lapine (via Biography). 
Of course, the thespian also started quite the Twitter conversation in November 2021 when Dionne Warwick demanded that Gyllenhaal return the scarf that Taylor Swift allegedly left at his sister's house, several years ago. On Twitter, Warwick wrote, "It does not belong to you. Box it up and I will pay the cost of postage, Jake." No judgment here if he is holding on to it. 
But beyond being an incredible actor and a much-talked-about former beau of Swift, Gyllenhaal loves baking the bread that had the internet abuzz during the pandemic lockdown; he didn't mind sharing this newfound skill during an appearance on "The Late Show with Stephen Colbert."
You need to be quiet when you make it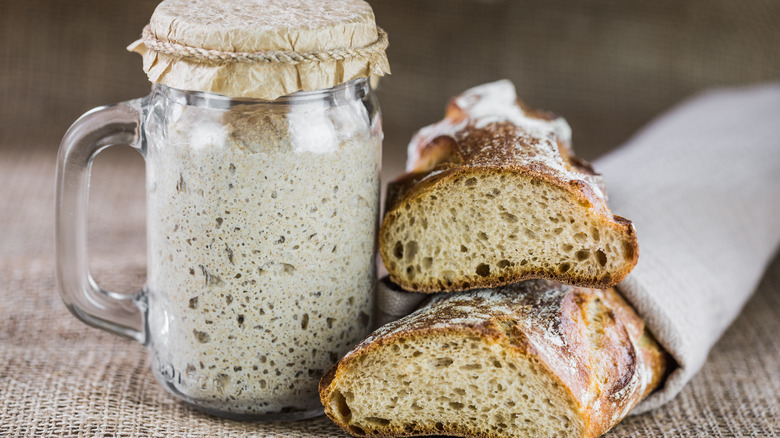 Zagorulko Inka/Shutterstock
During an appearance on "The Late Show" in 2020, which was centered around Jake Gyllenhaal's performance for Stephen Sondheim's 90th birthday celebration, Gyllenhaal started his interview by shushing Colbert. In hushed tones, Gyllenhaal said, "I have sourdough rising. It's resting. My sourdough's resting." Colbert, who is always up for witty repartee, jokingly asked the actor if he had become a part of the sourdough cult during the lockdown. 
Gyllenhaal didn't miss a beat and explained, "As my hair has grown longer, and as I've sort of slowly inched into the hipster world, I've found myself falling in love with sourdough." He also noted that much like everyone else who was stuck in their homes at the time, he had nothing better to do, and a friend from San Francisco who owns a bakery was willing to show him the ins and outs of sourdough. As it turns out, Colbert, or at the very least his niece, is also a fan of this trend. Colbert notes that it smells like yogurt, only to be assured by Gyllenhaal, who knows his sourdough, that it should smell vinegary. It's a fun interview, and we're so happy that Gyllenhaal has found his sourdough calling. Maybe he can send a loaf to Taylor Swift when he returns her scarf.