Why You're Seeing So Many Fast Food Subscriptions Lately
Subscription services for entertainment and transportation are more popular than ever, and the fast food industry appears to be playing ketchup. Just last week, we saw a couple of new additions to the expanding universe of food subscriptions. Taco Bell announced an in-app subscription where, for $10, people can eat a taco a day for 30 days. Meanwhile, salad chain Sweetgreen rolled out a subscription — also $10 for 30 days — that earns the holder a $3 credit for each day they order from the company's website.
Food and beverage subscriptions are nothing new — as Vogue points out, there are plenty of companies that will send you coffee beans at regular intervals. But rather than delivering a product straight to your door, these fast food subscriptions provide an incentive to keep coming back to an establishment. It's a model that restaurants have increasingly been dabbling in: Tex-Mex chain On the Border has a "queso club," and Buffalo Wild Wings offered food subscriptions during 2020's NFL season (via Restaurant Business). And who could forget the now-defunct Never Ending Pasta Pass from Olive Garden? 
This fast food subscription trend is part of a broader shift amid what subscription management company Zuora calls the "end of ownership," where consumers are more interested in easy-access services than owning things.
Restaurants are part of a wider trend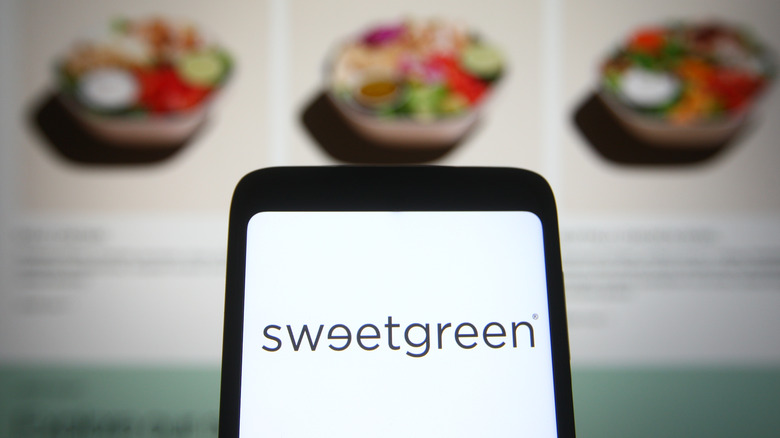 viewimage/Shutterstock
The announcements from Taco Bell and Sweetgreen come as consumers are increasingly opting for subscriptions for a variety of products and services, from movies and music to exercise and transportation. According to Zuora, the overall "subscription economy" has grown more than 435% over the last nine years, outpacing traditional business growth. The pandemic — with its lockdowns, mask mandates, and social distancing — accelerated the move to subscription services, the company said.
As Axios notes, subscriptions can help restaurants by providing steady revenue, loyalty and marketing data. Plus, there's always the chance that people won't fully use their subscriptions, which will only benefit these businesses. A 2020 survey by PropertyNest found that 55% of respondents in New York City said they would be willing to pay for a monthly subscription to a local restaurant. "Dining member subscriptions could actually help food establishments to create reserves or further investment in their own businesses," PropertyNest explains, adding that restaurants could go on to "[offer] different plans, much like the way Netflix and Hulu offer different plan tiers." Is there a future in which some people will have to watch ads before claiming their free taco for the day? Only time will tell.