Here's What Ree Drummond Would Eat For Her Last Meal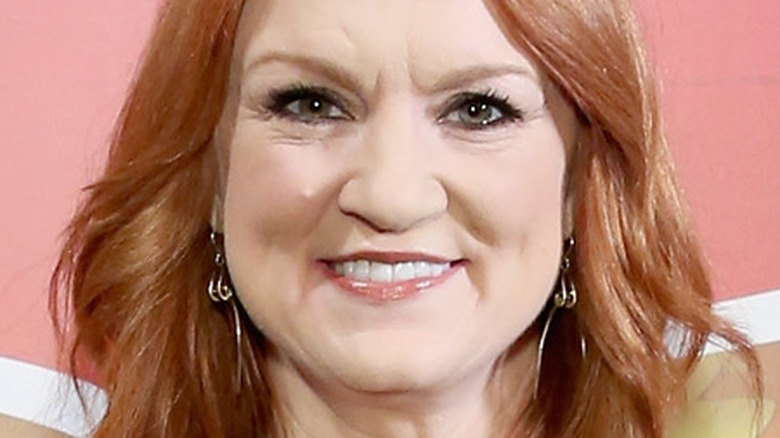 Monica Schipper/Getty Images
Ree Drummond, also known as the Pioneer Woman, has an extensive repertoire of southern dishes, American favorites, and fusion recipes. But fans may be wondering — what's Drummond's absolute favorite dish? Is it even possible to choose when she has so many different recipes she's created over the years?
Drummond's favorite holiday dishes, for example, include mashed potatoes and casseroles. She's also spoken about feeding her teenage children loaded chicken tater tots and offered her tricks for making classic American dishes like meatloaf (via Food Network). Drummond's even created recipes for dishes like Hawaiian Chicken Skewers — her creations are sure to please every palate. Drummond's recipes are relatively easy to make, and she has no shortage of dishes in her arsenal.
That said, there's one go-to dish Drummond would choose as her last meal. Here's exactly what the Pioneer Woman would eat if she knew it were her final dinner, ever.
Drummond's ideal last meal includes classic dishes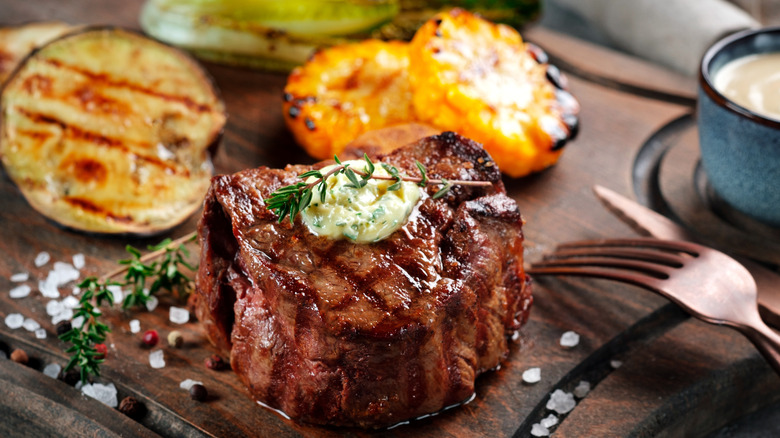 Andrei Iakhniuk/Shutterstock
For many people, the question "What would you eat for your last meal?" is a tough one to answer. There are so many possibilities, and your tastes might change depending on your mood. But Ree Drummond isn't most people — and she has her last meal planned out from start to finish.
In 2019, Taste of Home asked Drummond what she'd choose for her last meal, and she had quite a detailed response. She chose beef tenderloin, and she had all the sides planned out, too. Along with creamed spinach, Drummond would want "sautéed mushrooms, like mushrooms cooked in red wine." There'd be mac and cheese on her plate, too, "with bacon and caramelized onions."
Without missing a beat, Drummond added that she would pair this scrumptious meal with a nice glass of red wine. And for dessert, she'd choose a French classic: crème brûlée. The whole thing sounds like a delectable, hearty meal and a fabulous last supper.