Dolly Parton's Dream Dinner Guests Are An Eclectic Group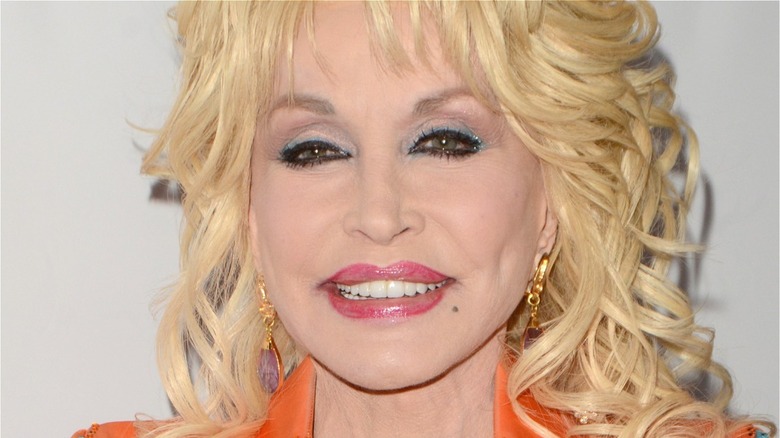 Kathy Hutchins/Shutterstock
Dolly Parton isn't a stranger to good cooking. According to "Today," the star has a soft spot for Southern foods and loves whipping up old-fashioned potato salad, coleslaw, and a signature milk gravy. Parton also loves baking sweet desserts like coconut cake and banana pudding — in fact, she loves baking so much she recently partnered up with Duncan Hines to release a line of cake frostings and mixes.
When she hits the kitchen, Parton can always rely on her husband, Carl Dean, to clean up after her too, as she told People. The couple have established a cooking rhythm where Parton makes the meals and Dean takes care of the dishes after she's done. This division of labor not only keeps the household running smoothly, it has also helped Parton entertain guests. Parton has cooked for and entertained a number of stars over the years, including making feasts for the cast on movies like "Steel Magnolias," or "9 to 5." In particular, she has become well-known for serving up her own take on chicken and dumplings or peanut butter fudge. 
While she has had a number of dinner parties over the years, Parton has always kept a bucket list of dream dinner guests she wishes she could host — and her wish list is quite impressive.
Parton's dinner party would save a seat for these historical figures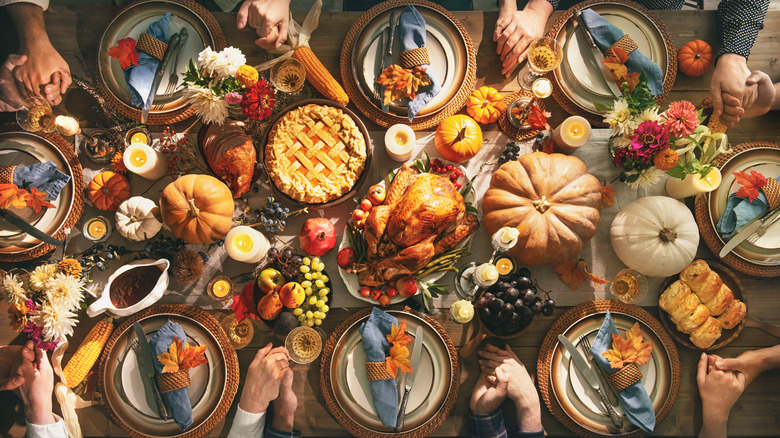 Alexander Raths/Shutterstock
Parton recently sat down with Bon Appétit and shared the details of her ultimate dinner party. In a perfect world, Parton said she would love to host Elvis, Dr. Martin Luther King Jr., and Jesus, the latter of whom would sit at the head of the table, of course. In this scenario, Parton said she would pull out all the stops and break out her best Southern recipes. She'd serve Elvis a peanut butter and banana sandwich, and would whip up some collard greens for herself and Dr. King. The country singer said she would also make sure to plate up some very tender barbecue ribs with her favorite sweet and vinegary sauce for the entree. And to end the meal, she imagined presenting everyone with banana pudding and a coconut cake made with buttercream frosting. The only X-factor in the whole scenario is Jesus.
"Now, Jesus, that's another story," Parton told Bon Appétit. "He may not want to eat. But just in case, I'd make sure we had some milk and honey. The others could drink sweet tea. Before we dove in, I'd ask Jesus to bless the whole thing."