The Biggest Mistake People Make When They Go On Diets, According To The Today Show's Joy Bauer - Exclusive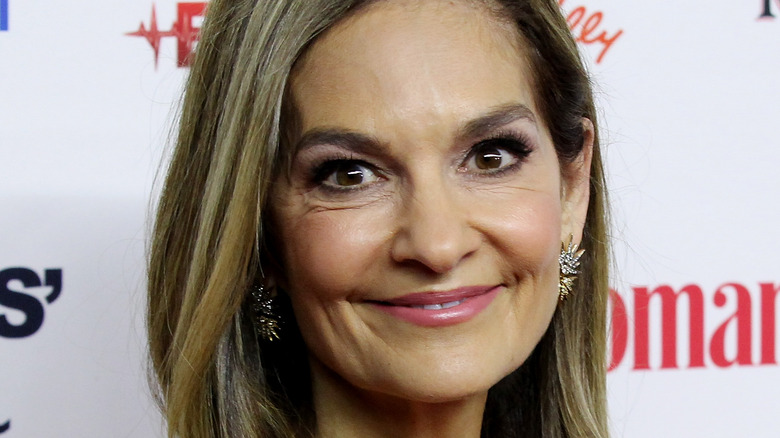 Bennett Raglin/Getty Images
Joy Bauer may be one of the few people who's truly had a front-row seat to every major diet craze that's overtaken our nation in the past decade or so. As the health and wellness correspondent on "The Today Show" for more than 16 years, Bauer has reported on pretty much every weight-loss trend, from low-fat to low-carb. And, since she frequently gets feedback from viewers on how successful they have been following these programs, the registered dietician has noticed a few common themes when people don't get the results they were hoping for right away — and  has some tips.
In an exclusive interview with Mashed, Bauer shared the skinny on the most typical reason behind a dieting fail. "I think [people] create these goals that are super restrictive, and I think people should start to add, instead of subtract," Bauer said. Instead of focusing on all of the foods you should stop eating, worry instead about whether you're getting enough nutrition, she added. 
"One of the things that everybody could do this year in order to impact their health in a huge way is to start adding veggies to each and every meal. In other words, for breakfast, whip up an omelet and stuff it with whatever leftover vegetables you have from dinner the night before," Bauer explained. "With lunch, if you have a sandwich, lift the top slice of bread and layer on lettuce, tomato onions, roasted red peppers — the higher, the more voluminous in produce, the better. With dinner, again, make the frittata with the caramelized onions. [It's] amazing."
How Joy Bauer really feels about fast food and dieting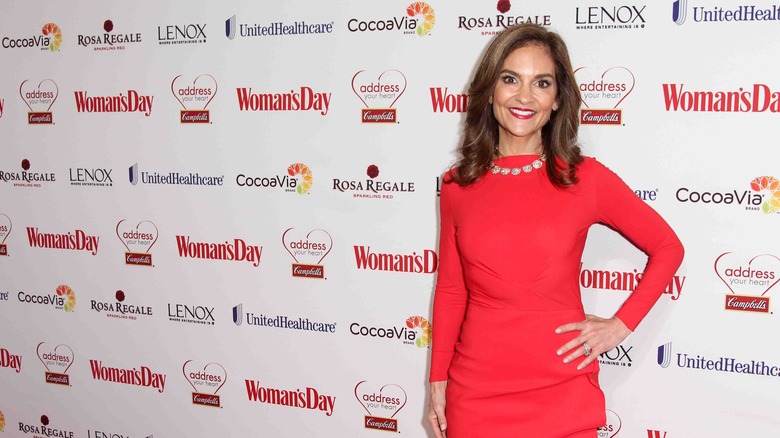 Debby Wong/Shutterstock
So, we all should be eating our veggies — that's fair. But, what about the American obsession with fast food — is that a likely reason why our diets aren't working? Joy Bauer admitted in a recent Mashed interview that she is not a big fan of a diet full of drive-thru fare. "I would say, every once in a while, get whatever you want at a fast food chain, but if you're frequenting these restaurants much more often, you definitely want to look for the grilled chicken sandwiches or now a lot of them have vegetarian burger options. Pass up on the fries, get the salads on the side, [and] drink water instead of soda," she advised. "There's a lot of great options out there now, which is great."
That being said, Bauer will never say "never" when it comes to any one food. "I never want to be a Debbie Downer," she explained. "I don't think anything is really off limits. I think, if you are somebody who needs the convenience of fast food, the good thing is that there are options for everyone." In fact, the health expert herself even indulges in a quick bite every now and then. "I love pizza," Bauer confessed. "Give me the pizza with the extra cheese. I do like a thin crust. And another thing I love, truth be told — ice cream. Melty vanilla ice cream. Can't pass that one up."
Follow Joy Bauer on Instagram for more tips. And, want to win 2,022 eggs and other healthy prizes? Check out Bauer's IG post about the Incredible Egg's Complete Training Table Contest.