All The Stars In Uber Eats' 2022 Super Bowl Commercial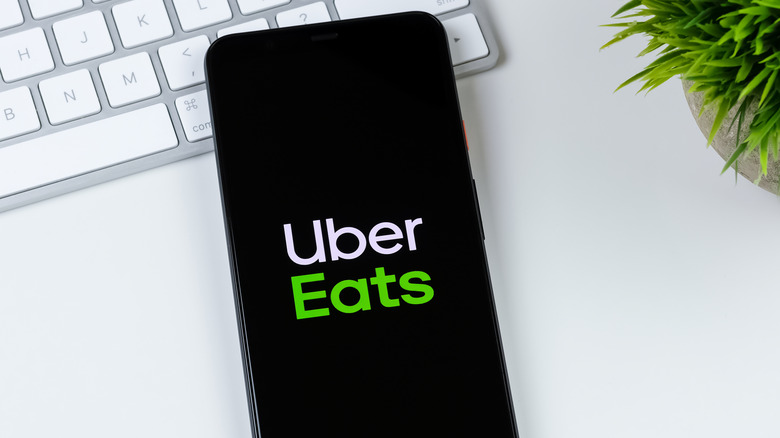 NYC Russ/Shutterstock
These poor stars 'can't eats anything' in Uber Eats' Super Bowl ad
Uber Eats is not playing around in its Super Bowl commercial this year. The delivery app assembled a heavy-hitting cast to promote the fact that it delivers more than just food. "We looked for talent you don't often see in commercials," Georgie Jeffreys, director of marketing for Uber Eats told Variety. "We wanted this to be unpredictable." 
With the release of three teasers, featuring Gwyneth Paltrow, Jennifer Coolidge, and Trevor Noah eating household items, the audience had an idea of what to expect from the final commercial (above), but the surprise factor was definitely still there. One actor who is not featured in the teasers is "Succession" star Nicholas Braun, who is shown guzzling dish soap in one of the first scenes of the extended ad. He later joins Coolidge, who is eating paper towels, in the kitchen to rant about how they "can't eats" anything from their delivery.
In a live interview with Today, Coolidge revealed that they "really ate" some of the props. She explained that she thinks the lipstick she ate in her teaser was made out of white chocolate, but some of the other props, like the paper towels and loofah, were the real products, and she really ate them.