Why You Might Recognize The Actor From The Avocados From Mexico 2022 Super Bowl Commercial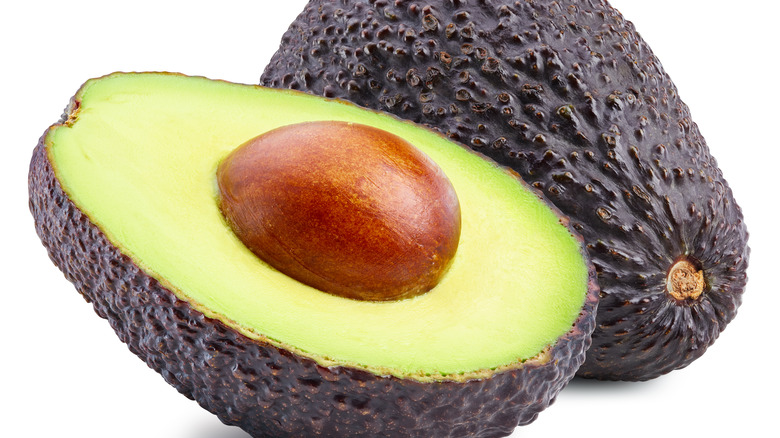 PixaHub/Shutterstock
Food brands are rounding up the best talent in the business to promote their products for the upcoming Super Bowl LVI. Sam's Club's commercial stars comedian Kevin Hart, Busch Light's ad employs saxophonist Kenny G, and Frito-Lay's Flamin' Hot Super Bowl advertisement taps Megan Thee Stallion. Produce brand Avocados from Mexico's tactics are no different.
According to ThePostGame, about 8 million pounds of guacamole are consumed during every Super Bowl, so it's an extremely popular game-day snack. Even former star quarterback Tom Brady eats this dip, as he shared his signature recipe last year (via People). What do you need for guacamole? Some fresh avocados, of course, which Avocados from Mexico wants you to remember with its 2022 Super Bowl commercial. To accomplish its mission, the brand brought in an actor who seriously shares its passion for the fatty fruit. And no, it isn't Tom Brady.
The ad features Conan's sidekick
To many, the actor in Avocados from Mexico's 2022 Super Bowl ad, shared in a teaser video on YouTube, will be easily recognizable. To show viewers how desperately they need a big bowl of guacamole for their watch-day party, the avocado brand recruited none other than Andy Richter. In the teaser, Conan O'Brien's famous "sidekick" is seen decked out in ancient Roman-style armor, giving himself a pep talk at what appears to be a movie set. He looks at himself in a vanity mirror, some chips and guac set out on the counter, questioning whether or not he'll "be able to pull this off." He reassures himself that the people at Avocados from Mexico, his agent, and his therapist believe in him, so he should believe in himself, too.
At the end of the 30-second spot, Richter dips a chip into the guac and confidently says, "Et tu, Andy Richter?" If you've watched the ad and still haven't figured out where you recognize Richter from, he's appeared in and voiced "Elf," "Madagascar," and much more in addition to his key role on O'Brien's late-night show.