Ree Drummond Says She's 'Embarrassingly Bad' At Making This Food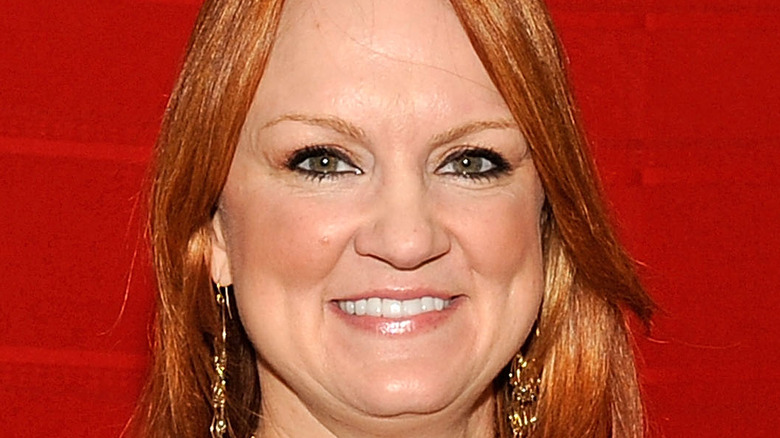 Bobby Bank/Shutterstock
Ree Drummond has had humble roots in her pathway to stardom. It all started with a passion project, a cooking and food blog that was only meant to be viewed by close friends and loved ones. However, one fateful day, the Pawhuska, Oklahoma resident posted an entry about how to properly cook a steak and it took off online (via The Daily Meal). The rest, as they say it, is history. Now The Pioneer Woman is not only the host of her own Food Network show, but she's also a restauranteur, businesswoman, and owner of an ice cream shop and hotel, as noted by Eat This, Not That!. Not to mention, she's also been inducted into the Oklahoma Hall of Fame.
Drummond has proved her culinary expertise time and time again, through her best-selling cookbooks and by beating Bobby Flay at his own game in a Thanksgiving-themed "Throwdown!" episode. But, like many celebrity chefs, The Pioneer Woman has her limits in the kitchen. While Ina Garten has trouble making the perfect demi-glace sauce and Rachael Ray is constantly struggling with coffee and toast, Drummond is no different. While she may have mastered comfort food dishes such as pot roast and baked ziti, there is one recipe that The Pioneer Woman still hasn't been able to master to this day.
Ree Drummond's 'nemesis' in the kitchen is homemade bread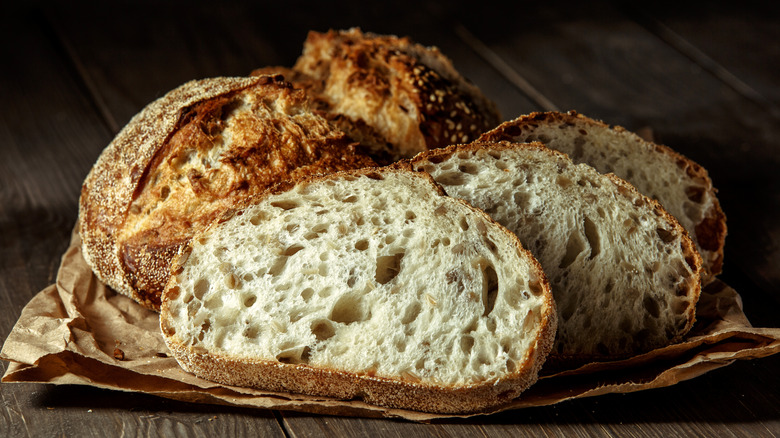 Bukhta Yurii/Shutterstock
No one can deny that Ree Drummond is a woman of many talents. She's a television show host, a cookbook author, a successful entrepreneur, and an incredible chef. However, like all of us, she also has her weaknesses. In an interview with Amanda Lauren on her podcast "Bougie Adjacent," the host asked Drummond to name the one thing she's not good at cooking. "I am terrible at bread," Drummond revealed. "I make a very good loaf of bread every 13 attempts. The rest of them are okay and a couple are actually really bad." So, if you were anxiously awaiting a homemade bread tutorial on "The Pioneer Woman" show, then you might want to look elsewhere! As she further said, "I do have some bread recipes that I've made on my show, but I've only shared the ones that I've kind of cracked the code ... But I will not be the host of any artisan bread instructional shows ... now or in the future."
It seems as though Drummond's battle with bread has been a long-term one. In an interview with Design & Living in 2017, as picked up by Outsider, the Pioneer Woman referred to this staple carb as her "nemesis" in the kitchen. Interestingly enough, some of the dishes that best exhibit Drummond's culinary talent are also baked goods. "I can say that my cinnamon rolls are the best in the world, and I thank my mom for that. It's actually her recipe, so I can't take all the credit."