Fans Couldn't Wait To Try Giada De Laurentiis' Simple Super Bowl Snack Recipe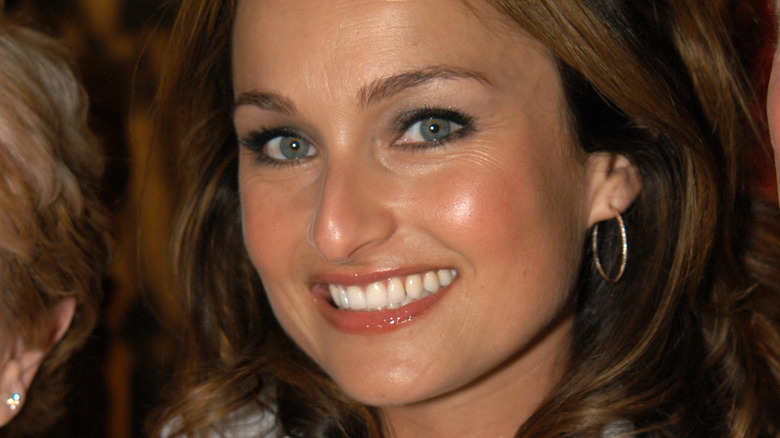 kai hecker/Shutterstock
While Super Bowl has come and gone, viewers might still wonder how it would have gone out if a coach had called a different play at a key moment or a party host had called an audible when planning the menu. Chicken wings rank among the most popular Super Bowl foods, and other party stapes include chips and dip. You might find some guacamole on the table, but a lot of menus probably didn't make veggies a star of the show. In fact, a Mashed poll found that more than a third of respondents think wings are the best food to bring to a Super Bowl party. But a Giada De Laurentiis snack hack seemed to make some fans eager to chop up plenty of vegetables and add them to the table.
On her Instagram account, De Laurentiis posted a video about an Italian recipe that fans could add to their roster of Super Bowl dips. It's called pinzimonio, which Eataly describes as "a Tuscan salad featuring seasonal vegetables." A centuries-old dish with roots in the Rennaisance, it looks like it takes no time to make. De Laurentiis said all it needs is "a simple combination of olive oil and salt" to go with the veggies. Although plain sea salt would work based on Eataly's recipe, she suggested using a salt blend from Dario Cecchini called Perfume of Chianti in order "to elevate it a little bit." Its ingredients include herbs and lavender. At the end of the video, she cheered for the eventual winners, the Los Angeles Rams. While some Bengal fans in the comments had to root for their team, some commenters also cheered the snack idea.
What is Instagram saying about De Laurentiis' pinzimonio?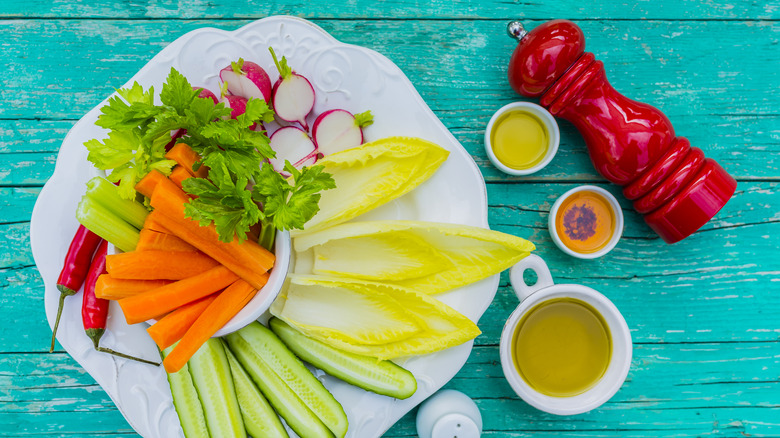 iMarzi/Shutterstock
Some Bengals fans managed to look past Giada De Laurentiis cheering for the Rams in her Instagram post to voice interest in the snack. "I can't wait to try it! Go Bengals," christinekroyer replied. A second Cincinnati supporter, natalie_coles58, exclaimed, "This looks good and all, but Go Bengals!" Other commenters replied with a simple "delicious" or "amazing." Fellow Food Network chef Alex Guarneschill left a simple comment as well: "Beauty" with a few fire emojis. 
One Instagram user shared their own pinzimonio experiences: "I make my own with the Italian herbs and lavender that I grow in my garden." Some fans praised the choice of salt as well. One commented, "We LOVE Profumo Del Chianti!!! Stocked up on it at Dario Cecchini while living in Italy. We are on our last jar." Another salt enthusiast declared, "The best! We brought the salt back with us from visiting his shop a few years ago. Almost out, guess that means another trip to Italy." A number of people simply wanted to know where to find the specialty salt. They don't need to make the trip to Italy because De Laurentiis invited them to buy it on her website.