This Is Giada De Laurentiis' Favorite Vacation Spot In Italy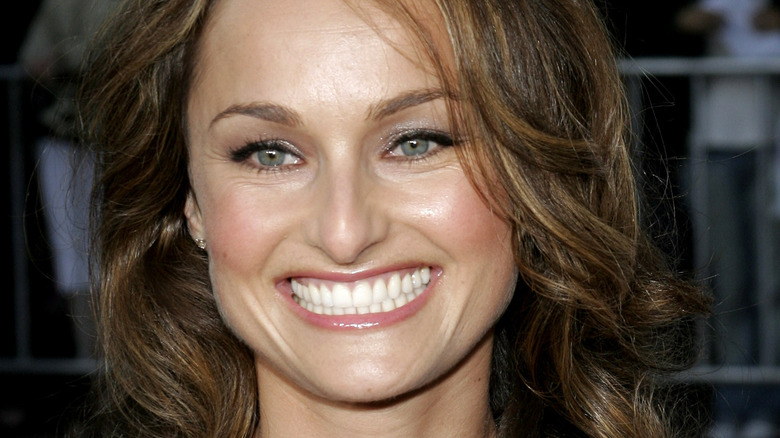 Tinseltown/Shutterstock
Nearly everyone has their favorite vacation spot where they go to relax and recharge, and it may not come as a big surprise that Giada De Laurentiis' preferred spot is in Italy. The celebrity chef was born in the country and her shows like "Giada In Italy" and "Bobby and Giada in Italy" hone in on her love for the region and its culinary traditions. Clearly, De Laurentiis has a deep love and knowledge of the European destination — in the series with Flay, per Food Network, the duo wandered the streets of Rome and Tuscany, eating and drinking their way though some of the tastiest-looking Italian dishes, including staples like fan favorite pizza and creamy gelato.
Italy continues to be De Laurentiis' country of choice to visit (via The Recipe). But the city where De Laurentiis likes to spend her Italian holiday is far from the buzz of the country's big metropolises known for fashion and food. Instead, the star chef's favorite destination is situated along the Amalfi Coast, almost at the ankle of the country's "boot" shape (via World-Guides.com). De Laurentiis shared on her Giadzy website that her favorite vacay spot is a cliffside town full of culinary delights, beautiful sights, staircases, and lots of opportunities for selfies.
Food, sun, and Instagram-worthy pictures in Positano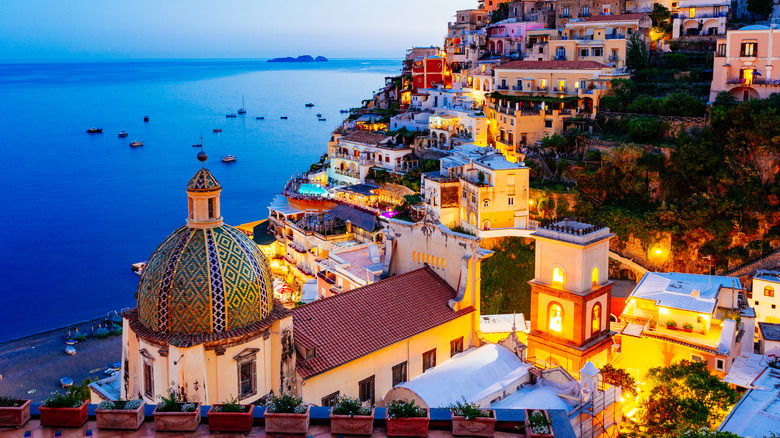 iacomino FRiMAGES/Shutterstock
According to Giada De Laurentiis' Giadzy blog, it's Positano, Italy that she flees to when she wants to unwind. The culinary whiz shares that Positano's "beauty is unparalleled," and has an insider tip to skip the crowds at the main beaches and go to Fornillo instead. As she writes, "It's much quieter, and still has a great view, chairs, and kayaks to rent, and a little restaurant and accessible bathroom."
And then there's the food, sometimes the best and most important part of a vacation. De Laurentiis has put together a treasure trove of restaurants to visit that she shares on her blog, including an eatery called Bar Bruno where she says, "I loved the spaghetti with meatballs, linguine with anchovies and fennel, eggplant Parm and tiramisu!" And if seafood is on your agenda, De Laurentiis recommends stopping by Le Tre Sorelle where she says you will experience the "best seafood in Positano! Love the seafood salad, zucchini alla scapece, calamarata pasta!"
However, if you plan on visiting Positano, Insider.com says the "stunning" town has become an "Instagram thirst trap" where tourists and influencers descend on en masse, crowding the beaches and streets. They also suggest it can be an expensive vacation, so plan accordingly.