Sonic's New Shake Flavors Are Inspired By Baked Goods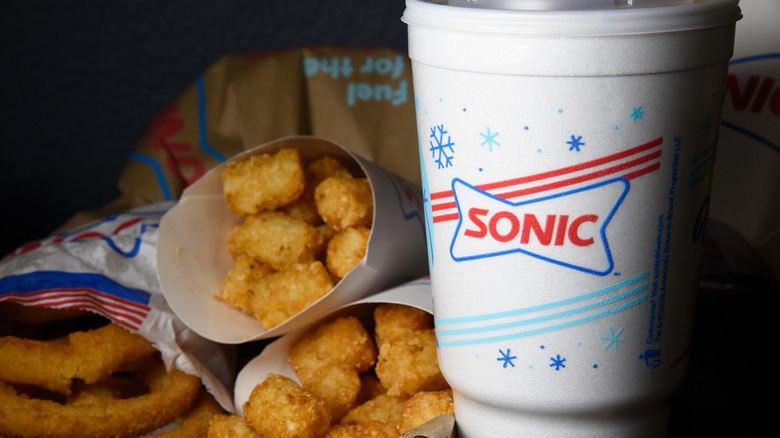 Wild As Light/Shutterstock
Sonic has more than its fair share of fan-favorite menu items. The chain's cherry limeade is a favorite of regulars, and its mozzarella sticks are often lauded, too. And that's not to mention the iconic Sonic tots (both regular and broccoli-filled) and Sonic Blasts; the fast-food chain's crowd-pleasers never fail.
One of those tried-and-true options is Sonic's shakes, which have been on the Sonic menu since day 1. Even the worst Sonic milkshake flavors — not everyone loves the chain's caramel and chocolate shake options, for example — aren't bad, per se. But when it comes to Sonic milkshakes, when they're good, they're great. 
In the past few years, the fast-food chain has come out with a number of solid flavor riffs beyond classic vanilla, chocolate, or strawberry, such as the Sonic milkshake flavors that are blended with espresso. And its two latest limited-time milkshake flavors take inspiration from classic dessert favorites.
We all scream for brownies and cake batter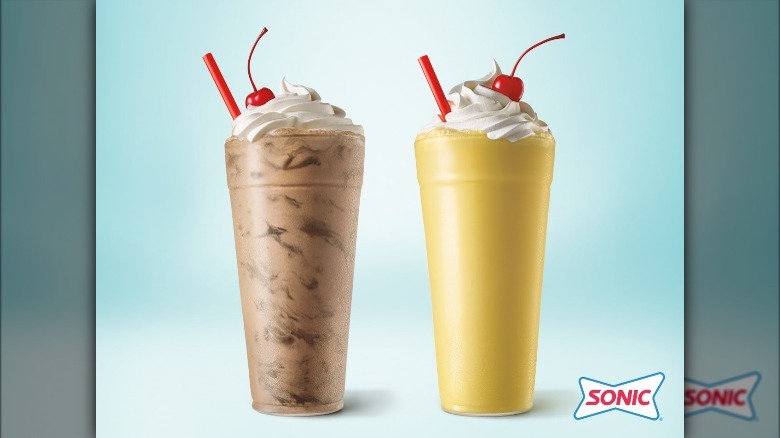 On March 21, Sonic announced the return of two fan-favorite milkshake flavors: brownie batter and cake batter. The brownie batter shake combines vanilla ice cream, chocolate brownie batter, and brownie pieces. Likewise, the cake batter shake is inspired by another popular treat people tend to enjoy sampling before cleaning their baking tools; it combines vanilla ice cream with real cake batter.
Sonic's brownie batter milkshake flavor was first released in 2020; the chain's cake batter milkshake was first released a year prior. Some reviewers who tasted them the first time around marveled at the brownie batter flavor's "brownie goodness" and named the cake batter flavor "freaking amazing." 
Per a press release provided to Mashed, the milkshakes will be available from March 28 through May 29. However, Sonic app users can try out the new shakes starting March 21 by placing digital orders.