Here's Who Should Play Gordon Ramsay In A Movie, According To Reddit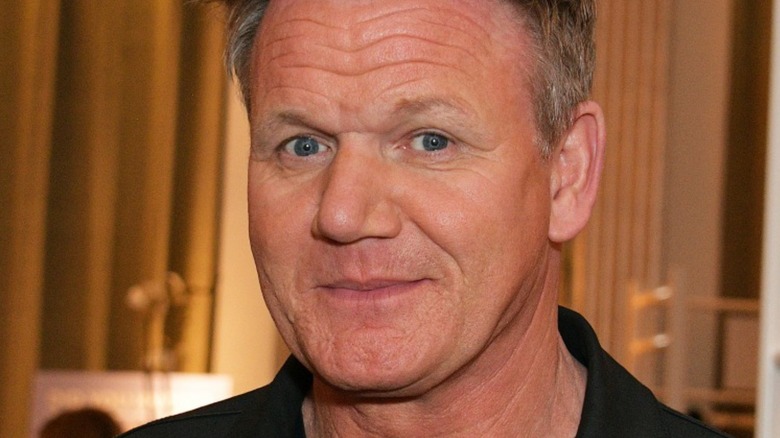 David M. Benett/Getty
Acclaimed and notoriously aggro chef Gordon Ramsay has had quite the TV career, mostly centered around reality shows like "Hell's Kitchen" and "MasterChef." Along the way, the chef's personality and signature voice have landed him roles in shows that aren't necessarily food-centric, such as guest voice acting roles on "Phineas and Ferb," "The Simpsons," and "Big Hero 6: The Series" (via IMDB).
Ramsay also had an especially memorable guest starring role on the Fox sitcom "New Girl." In the episode, newly single Jess (played by Zooey Deschanel) wins a romantic meal for two, cooked by Ramsay, but she ends up eating alone (via IMDb). The Scottish chef plays the role of chef and therapist, trying to solve Jess' problem, and it results in a hilarious exchange. Ramsay also served as a consultant and character inspiration on the movie "Burnt," starring Bradley Cooper (via Hello Magazine). Although the star chef has had several guest starring roles, however, he has yet to be the subject of a feature film. When that day comes, though, Reddit has ideas about who should play him.
Ewan McGregor is a popular choice among Redditors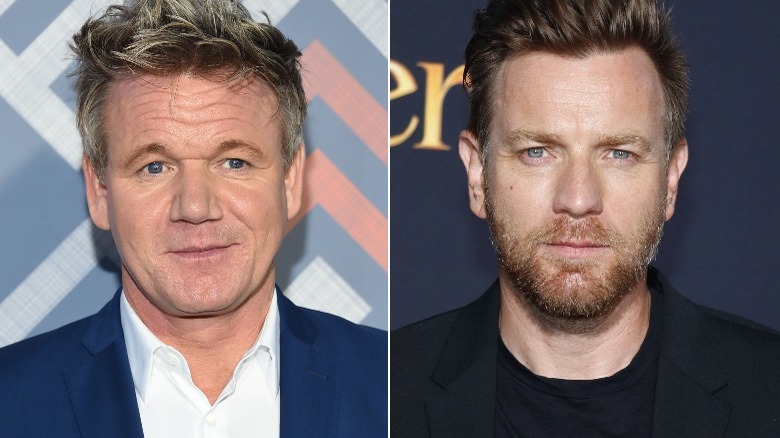 DFree & Tinseltown/Shutterstock
One thing you can depend on Reddit for is its users' strong opinions about hypothetical situations. When one Redditor posed the question of who would play acclaimed chef Gordon Ramsay in a "Hollywood movie," people had thoughts. "Ewan McGregor is the only right answer," said one person. It seems that many Redditors made their choice based solely on Ramsay's accent, and McGregor would make the most sense because he is Scottish, the country where Ramsay was also born (via The Guardian), while many other actors mentioned are British. Gerard Butler was mentioned a few times in the thread and some wild card answers like Ricky Gervais were thrown in the mix as well.
"At this point, just have Sebastian Stan play everyone," commented one user, and if you've watched "Pam & Tommy," it's hard to disagree with that logic. The original poster of the Reddit thread commented that he thought McGregor was a great choice, and threw in the "bonus choices" of Luke Hemsworth or Robert Pattinson to play a young Gordon Ramsay, and either Bryan Cranston or Charlie Sheen to play real-age Ramsay. Whoever would get cast, count us in on wanting to see this film!