The Odd Celebrity Museum You Never Knew Existed
Are you tired of traditional museums that celebrate humdrum topics like world history, the mysteries of space, and the advancing world of technology? These are, after all, the fare of school trips, family vacations, or first dates. Unless you're an advanced scholar, you may feel that if you've seen one fossil or ancient scroll, you've seen them all. 
And when it comes to food museums, the world tends to showcase traditional fare. Crowds flock to see the Coca-Cola Museum, the museum dedicated entirely to Spam, and the Belgian one about French fries. There was, however, one museum that rarely saw busloads of school children lined up by its entrance. Nor were parents scrambling to have their children's minds edified with the knowledge within its walls. This was not a place of hallowed learning. In fact, it didn't presume to offer any deep insights or intellectual stimulation at all. Rather, this museum was geared towards fans of pop culture, those seeking a unique experience, and the simply curious.
This might have been one of the strangest museums that the United Kingdom has ever seen. And when you consider this nation has edifices dedicated to displaying dog collars, pencils, and lawnmowers (British Heritage), that is saying quite a bit. 
Do you long to see table scraps left behind by Prince Charles?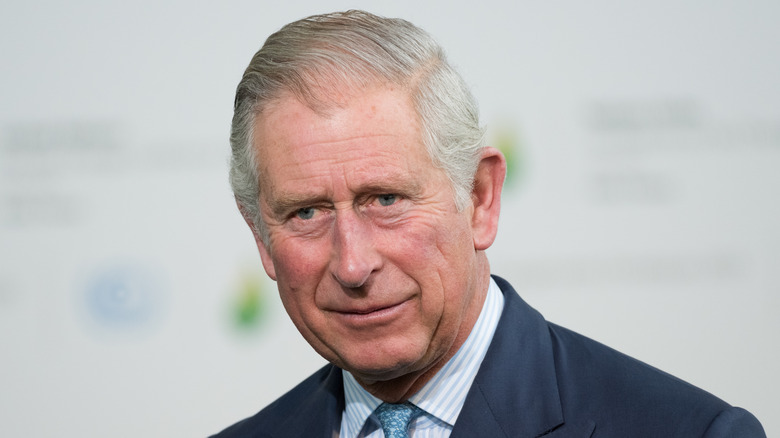 Frederic Legrand - COMEO/Shutterstock
When Michael and Francesca Bennett opened The Old Boat Store Café in Cornwall, U.K., they had no idea that simple table scraps would lead to the creation of a new tourist attraction. When famed photographer, David Bailey visited, the Bennetts were elated. Even better, he left a souvenir: a piece of the cheese sandwich on his plate (per the Daily Mail). After getting their paws on "leftovers" from TV presenter Paul Heiney and actor Hugh Dennis, they opted to display their celebrity wares in specimen jars, according to The Guardian. And this evolved into the quirky Celebrity Leftovers Museum. 
The Bennetts amassed pieces of croissants that once belonged to "An American Werewolf in London's" John Woodvine and celebrated thespians Dame Judi Dench and Sir Ian McKellan. They also secured crumbs left behind by Steve Swindells from the band Hawkwind and Pete Doherty (via NME). The star of the collection, however, would become a sizeable bite of Prince Charles' bread and butter pudding. And, miraculously, even after seven years, reportedly none of these "displays" had given way to mold. 
How much would you pay for an Olympian's discarded currant?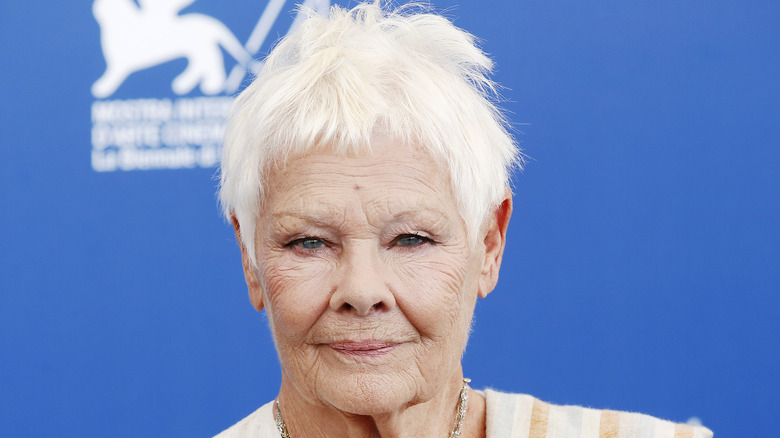 Andrea Raffin/Shutterstock
Back in 2012, the couple decided to sell the café, but the museum was not included in the deal. In fact, Michael Bennett held high hopes for his unusual collection, wishing that it would someday rival Ripley's Believe It Or Not (NME). It appears that this was not meant to be. According to the Daily Mail, the couple decided to sell their mementos to raise money for CLIC Sargent, a charity dedicated to children's cancer. Some of their price tags included £300 for Prince Charles' nibbles and £100 for a black currant that once sat on Olympic gold medalist Sharron Davies' plate. 
Sadly, you have missed your chance to see the discarded food of these British celebs. Perhaps, someday, a delicatessen owner in Hollywood or New York City will feel sentimental about the table scraps of some famous somebody and start their own collection on this side of the Atlantic. And would-be fans of movie star food scraps will have a tourist attraction of their very own. Brad Pitt's wad of gum, anybody?