Why The Ready-To-Eat Chicken Recall Just Go So Much Worse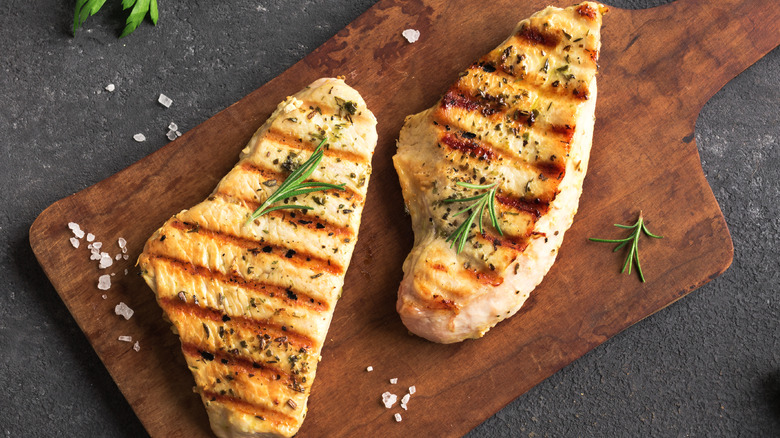 Oksana Mizina/Shutterstock
It's a tough time for chicken. Whether you farm them, love to eat them, or in fact are a chicken, the poultry industry is in some serious trouble. Adding to the bird flu, inflation, and inclement weather that's been affecting the birds (per Bloomberg), there is now a massive recall of chicken across the nation.
Last week Mashed reported that 30,285 pounds of ready-to-eat chicken filets were recalled and since then that number has skyrocketed to an astounding 585,030 pounds. Wayne Farms LLC of Decatur, Alabama, first issued the recall on April 29 for a complaint about its ready-to-eat chicken breast filets potentially being undercooked, and on May 7 the company re-issued the statement with an editor's note that includes five more production codes. As of the updated May 7 statement, no illness or injury has been reported due to eating the chicken.
Per the CDC, chicken is the most consumed meat in the U.S. due to its nutrition content, but the popular meat can contain dangerous bacteria, including salmonella. These bacteria can cause foodborne illnesses and this is why it's crucial to cook the chicken thoroughly before eating it.
New details about the Wayne Farms chicken recall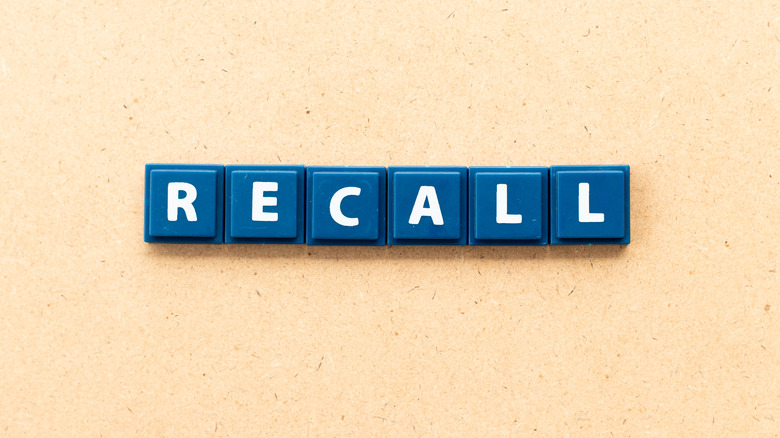 Bankrx/Shutterstock
Food Safety News reports that the USDA's Food Safety and Inspection Service believes that the recalled chicken may still be "in consumers' or restaurants' freezers or refrigerators." Those who have the chicken in question should throw it out or return it to where it was purchased. In addition to the initial recall, if your package has product codes 23618, 24357, 24512, 24583, and 24957 along with 66 different "use by" dates between May 10, 2022, to April 4, 2023, your chicken might be contaminated. Also, check the packaging for the stamp "EST. 20214." You can view all of the details on the USDA Food Safety and Inspection Service website and can also examine the labels of the recalled items. 
Per Food Safety News the recalled chicken can be found anywhere across the country and was distributed from retailers in North Carolina, South Carolina, and Virginia.
This is not the first time a massive recall has occurred in the poultry industry. A similar but much larger chicken recall was issued by Tyson in 2021 for its frozen fully cooked grilled chicken breasts.