46% Agree This Seafood Restaurant Has The Best Side Dishes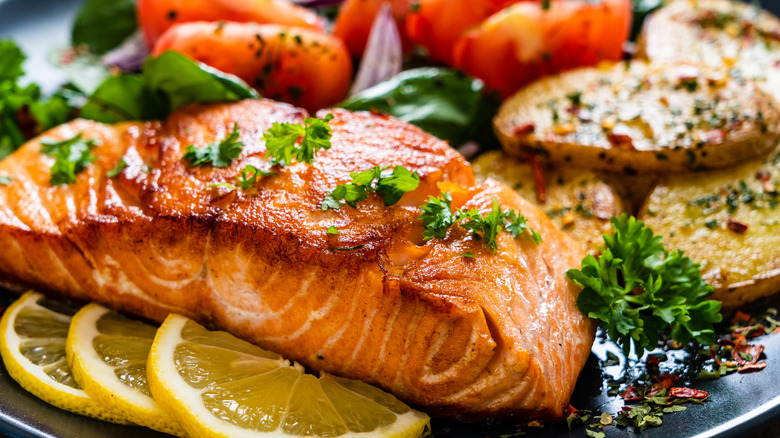 Jacek Chabraszewski/Shutterstock
Restaurants are typically categorized by the main dishes they offer rather than their sides. Five Guys, for example, is known as a burger chain rather than a fry chain. Still, we'd be willing to bet that more than a few Five Guys customers skip the burgers altogether and make a meal off the signature side dish. While this is the sort of thing that's easier to get away with at a fast food establishment — sit-down restaurants may frown upon those who order anything less than a complete meal — it's hard to deny that the sides at any kind of eatery can make or break the meal. 
This is certainly the case when it comes to seafood restaurants. Whether it's shrimp, lobster, or fried fish that's on the menu, you're going to want an accompaniment to your meal, perhaps something like pasta, hush puppies, or fries. So, which seafood chain offers the perfect pairings for its fruits de mer? Mashed turned once more to the voice of the people (562 of them, to be exact) and found that 46% were unanimous in their preference for the sides served by a restaurant specializing in carmine-colored crustaceans.
Red Lobster's brilliant biscuits probably pushed the chain over the top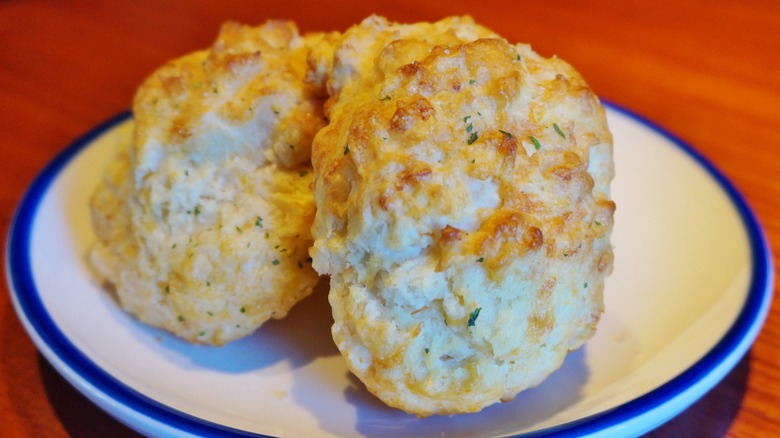 EQRoy/Shutterstock
In case you haven't worked your way through that alliteration, we're talking about Red Lobster. Ahh, of course. Bet you can guess just which side earned the chain all those votes, too — most likely the Cheddar Bay Biscuits, something so popular they've spawned a zillion copycat recipes. The restaurant says it serves nearly a quarter billion (yes, "billion" with a "b") of these biscuits per year, which is even more remarkable considering the side comes free with every meal. Less famous Red Lobster sides include lobster bisque, new bacon mac and cheese, and simply prepared veggies like broccoli, brussels sprouts, and potatoes. 
Up second in the Mashed poll was Bonefish Grill, a restaurant with no real signature side, but a few that are decent enough to garner 18% of the vote. Joe's Crab Shack was close behind with 16%, while Bubba Gump Shrimp lagged pretty far back with just 9%. Ocean Prime's subprime sides only found favor with 6%, while in dead last was Arthur Treacher's. The reason for this fish and chips chain's loss may not have to do with its malt vinegar-sauced fries so much as the fact that the establishment itself was down to a single location as of last year. Arthur Treacher's may be coming back from the dead as a ghost, though...ghost kitchen, that is, based on a Grubhub listing for the chain in Virginia. If so, its fries, hush puppies, and coleslaw may make a better showing in future polls.