The 'Controversial' Food Hack TikToker Soy Nguyen Loves - Exclusive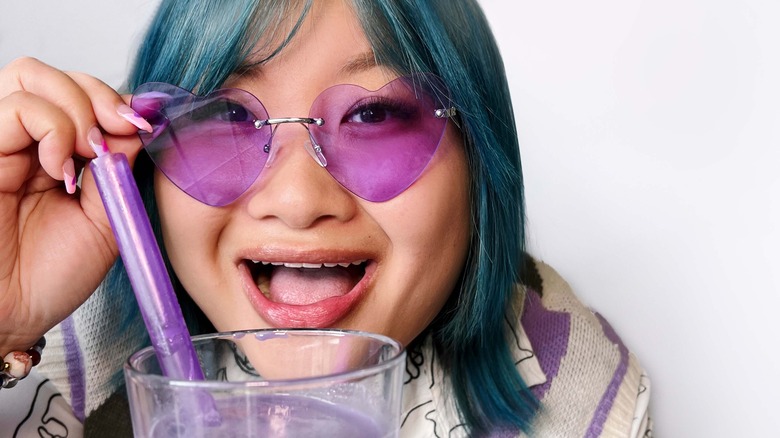 TikTok/Angella Choe
Oh, food hacks. Fast food chains are all too familiar with this concept, so much so that McDonald's created an entire menu dedicated to them. The power of social media has allowed fans to get creative with restaurant orders, especially when it's something that the spot doesn't already offer — like the treats on the Starbucks secret menu. TikTok has further revolutionized food hacks as followers try the suggestions themselves, making these new options even more accessible and viral.
During an exclusive interview with Mashed, Soy Nguyen, a TikTok food influencer, revealed her favorite dishes and one "controversial" food hack. With more than 955,000 followers and 41 million likes currently, the Vietnamese-American content creator is celebrating Asian American and Pacific Islander (AAPI) Heritage Month by talking about cultural dishes such as Mi Vit Tiem, a duck soup served with noodles, duck legs, and a dark broth (via Delightful Plate). Although, Nguyen has a different hack in mind when she orders soup.
She switches out rice noodles for egg noodles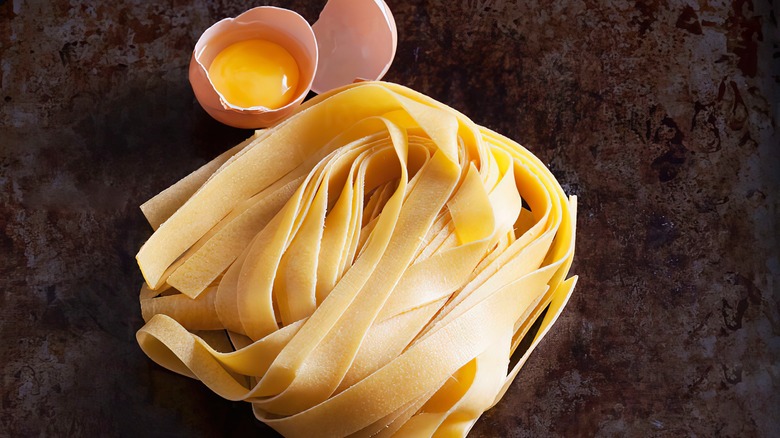 Michael Lukhanin/Shutterstock
When it comes to pho, Soy Nguyen does not mess around. The traditional meal is served with broth, rice noodles, herbs, and meat. However, the TikToker told Mashed that instead of the usual rice noodles, she switches them out with something different. As she explained, "Egg noodles are my favorite. This is a controversial hack, but I don't care. I do it anyway. [At] a lot of the pho restaurants here [in Los Angeles], you can actually change the pho noodles to egg noodles." 
What's the difference between the two? Rice noodles are made with rice, flour, and water, while egg noodles are more pasta-related, with wheat flour, eggs, water, and salt as the main ingredients (via Thai Ginger). According to Nguyen, rice noodles have a tendency to get soggy quickly, while egg noodles "have a better consistency and texture."
Some of Nguyen's fanbase would disagree with this hack, as she said, "But every time I post [that] on my stories, people are like, 'You're not eating pho when you eat egg noodles.' I don't care. I like it like this." So, the next time you find yourself in a Vietnamese restaurant, try to switch it up. Maybe egg noodles in pho will be your new favorite food hack.
Head to Soy Nguyen's TikTok for more videos or see the platform's press release in honor of AAPI month.