Buddy Valastro Is Getting Ready To Pass The Reins At Carlo's Bakery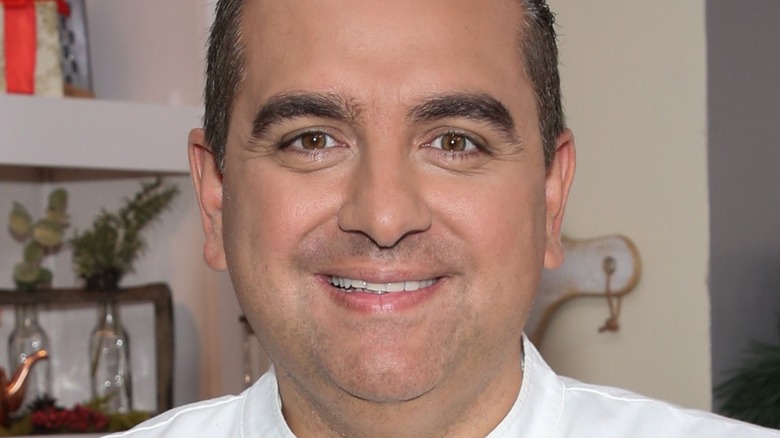 Paul Archuleta/Getty
Buddy Valastro has built a dynastic cake empire, raising his father's modest bakery to superstar status over the years. Carlo's Bakery was purchased by Buddy Valastro, Sr. in the '60s (via the bakery's website). The business would change hands after tragedy struck. Buddy Sr. discovered he had lung cancer and died just three months later in 1994, per The National. Buddy, Jr., whom fans know as the Cake Boss, grabbed the reins at just 17.
Over the years, he's shaped the world of food entertainment like one of his cakes. Between the fame-making show "Cake Boss," which features the family business; the imagination-bending competition series "Buddy vs. Duff," and various other prominent appearances, Valastro amassed a net worth of about $10 million, according to Celebrity Networth. And with plenty of famiglia pitching in, it would seem he has earned the chance the step away with the knowledge that Carlo's would be in good hands and properly set up. Valastro knows his family is even sweeter than cake, so it should be no surprise that he's thinking about the possibility of handing over control to another generation of family members.
Will the Cake Boss' kids take the reins?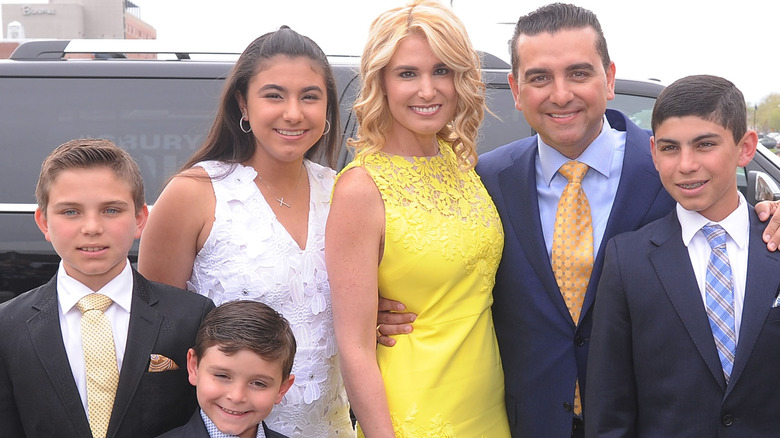 Bobby Bank/Getty Images
Whether you've observed Buddy Valastro's sweet dynamic with his daughter Sofia or seen him discuss his kids in general in interviews, you may have noticed how much he gushes about his children and their involvement in the Carlo's Bakery kitchen. "Cake Boss" viewers probably expect their familiar faces in the cake-making process, especially as of late. During an appearance on "The Good Dish," he talked about his kids coming to the bakery after school to pitch in. And now, in a recent People interview, he even went so far as to mention that he might be ready to hand the reins over to them soon. 
As Buddy told the publication, Sofia, Buddy Jr., Marco, and Carlo "all really want to come into the family business. And I want them to." He's excited to speak with them about the potential of them taking over the family business, especially if that is something they want to do and not something they're only doing to please him. He mentioned that they each bring their own individual skills that will help them work to run the place as a team. Though nothing is set in stone just yet, now that they're old enough to "actually have these conversations," it might be a perfect time to dive in and start making some plans.