Rachael Ray's Husband Adds A 'Pickle-Icious' Twist To A Classic Mexican Cocktail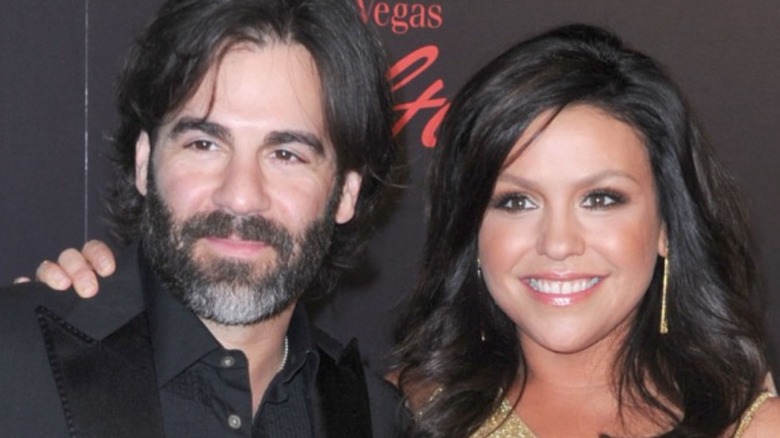 Frazer Harrison/Getty Images
Still searching for that summertime cocktail to call your own? The wine-and-cola cocktail you'll be sipping all summer long known as the calimocho is always a good choice. Or perhaps the Dirty Shirley might be your must-have drink. But if neither does the trick for you, Rachael Ray's husband, John Cusimano, is playing bartender once again — and he might have the perfect adult beverage for you to sip on at those backyard barbecues, picnics, and poolside occasions.
Cusimano is quite handy when it comes to mixing up drinks. Ray's husband has shown us how to put a surprising twist on a Tom Collins and revealed he likes to add this fresh ingredient to his gimlets. But those are not the only tricks this mixologist has on tap. Cusimano's now offering fans a new take on a drink that has been around since the late 1940s or early 1950s, according to The Nibble. Cusimano riffs on this beer-based cocktail, a traditional Mexican favorite, by adding one simple ingredient — and you can add a little bit of this savory liquid to both your hamburgers to make them juicy, per Ahead of Thyme, and to this cocktail to get your taste buds churning overtime.  
Michelada with pickle juice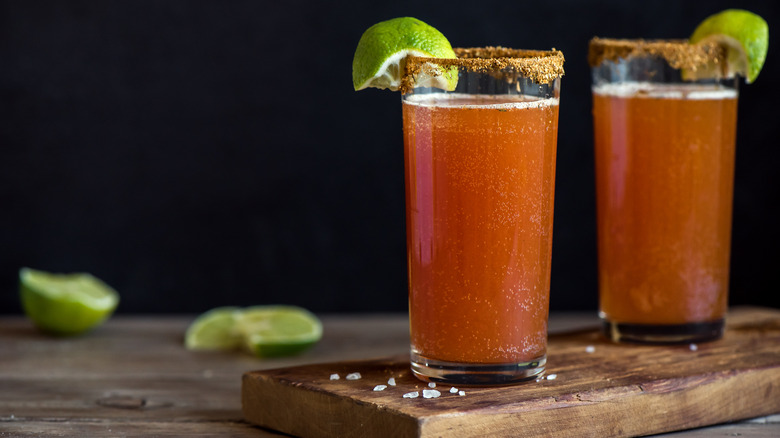 Oksana Mizina/Shutterstock
Rachael Ray's husband takes a classic Michelada or "cerveza preparade," as The Nibble calls it, and ups the flavor by adding a green juice to this cocktail that's made up of beer, lime, hot sauce, and ice. Cusimano likens this drink to a "bloody Mary with beer." However, the cocktail master adds pickle juice to his mix and, in unveiling it to his wife, dubbed it "a pickle me up." According to Ray's website, it's a drink that pairs well with the celebrity cook's Shepherd's pie.
Cusimano describes this cocktail as "pickle-icious" and with July 12 being National Michelada Day, it's the perfect excuse to try Cusimano's version of this drink as the weather heats up. Why pickle juice? Well, it's yum-o, and according to HuffPost, this briny liquid that keeps our pickles delicious is often a go-to cure for the common hangover to restore lost electrolytes. But perhaps the best reason to use pickle juice in your Michelada or any alcoholic drink is because, according to Men's Journal, this green liquid can be a "neutralizing," taking the flame out of the burning taste of some alcohols. This is a result of all that salty goodness in the pickle brine. Yet another reason to try a Michelada with pickle juice! (Of course, if you are going to drink, please remember to drink responsibly.)