The Real Reason More Celebrities Are Opening Restaurants These Days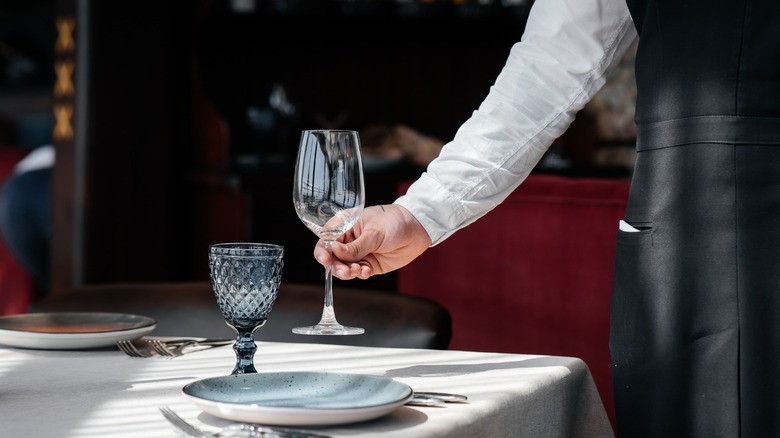 Andrii Medvednikov/Shutterstock
The restaurant industry is a notoriously tricky one to break into. Opening a new eatery is one challenge, while keeping it running is even more difficult, given that most restaurants fail within their first five years (via BinWise). Of course, this hasn't stopped aspiring restaurateurs from chasing their dreams — including celebrities, who are increasingly throwing their hats into the restaurant-running ring. In other cases, they're at least putting their names on the storefront, such as in Nashville, where numerous country music stars own a variety of celebrity restaurants and bars, per Livability.
Celebrities also regularly endorse national brands to help attract business and app downloads, such as when Dunkin' collabed with Charli D'Amelio or McDonald's launched its BTS-inspired meal. But restaurant ownership is a different ball field altogether, incurring far greater risks for the celebrities involved. However, there are also big benefits for famous figures who branch out into the restaurant business.
Celebrities are in it for money, fame, passion, or philanthropy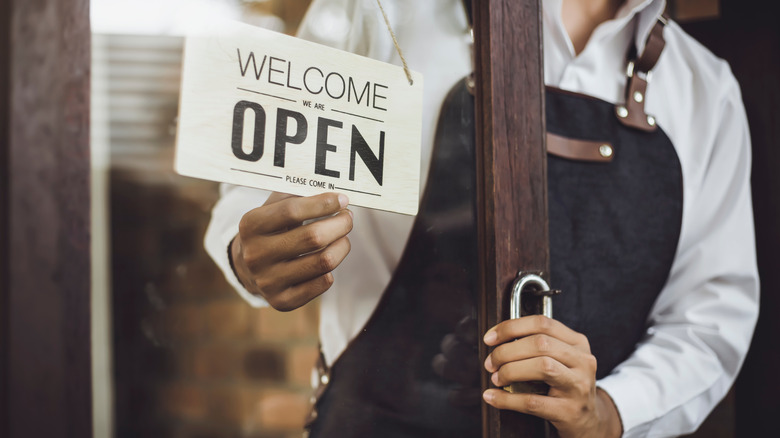 Follow Focus/Shutterstock
Attaching a well known name is a great way for a restaurant to get an initial boom of business, but it's not fail-safe: There are more than a few celebrity restaurants that have totally flopped. However, not all celebrities interact with their restaurants the same way. For example, while Manchester City's football club manager Pep Guardiola has a large stake in the Manchester restaurant Tast, his celebrity is far from the draw to the restaurant; he's not even in much of its marketing (via Vice). This suggests that his involvement in the restaurant is more about earning additional income and fulfilling his enjoyment of fine cuisine than, say, becoming more famous.
For other celebrities, owning restaurants may give them a chance to branch away from their established career path in film, music, sports, or other fields. It can allow them to attach their name to a new brand entirely, like when Robert De Niro partnered with Nobu Matsuhisa to grow the sushi chain Nobu, per Eater. 
Celebrity endorsement doesn't just mean profits for celebrities, however. A famous name can lend prestige and funding to new concepts or save struggling restaurants, such as when rappers Killer Mike and T.I. salvaged the 50-year-old Atlanta's Bankhead Seafood restaurant. Celebrity restaurants are a relatively new trend, but they appear to be here to stay as stars find new ways to make money and explore their interests.