Rocco DiSpirito Says He'd Want This Chopped Judge To Cook Him Dinner - Exclusive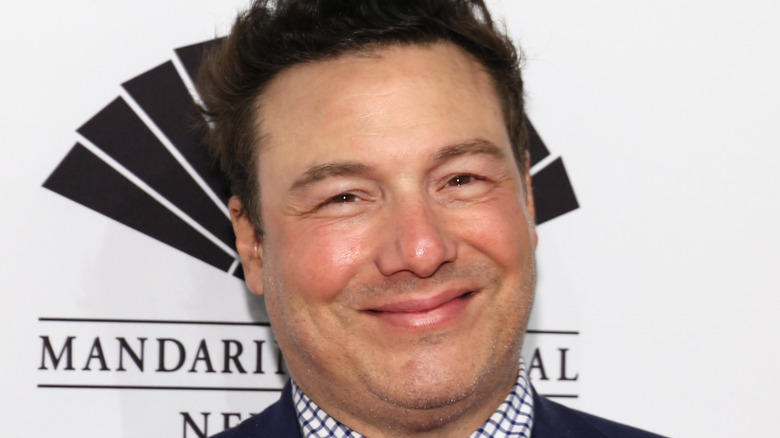 Dia Dipasupil/Getty Images
We may receive a commission on purchases made from links.
Rocco DiSpirito moves through prestigious culinary circles and rubs elbows with many distinguished chefs. Of course, he's an accomplished chef himself, with acclaimed restaurants and numerous cookbooks to his name. These days, he spends a lot of time appearing on food television shows and lending his presence to food events where he gets to hobnob with other members of the culinary elite.
On TV, DiSpirito has appeared with Food Network royalty like Rachael Ray, Guy Fieri, and Alton Brown (via IMDb). He's also been a judge on "Top Chef," and per the Bankless Times, he's part of "Top Chef" stars Tom Colicchio and Spike Mendelsohn's NFT project CHFTY Pizza. He told Mashed that he's looking forward to attending events with chefs like Pino Luongo and Michael Schlow later this summer. 
It's safe to say that the man knows most of America's best chefs. With that in mind, we had to know which chef DiSpirito would pick to cook dinner for him. He revealed the answer in an exclusive interview with Mashed.
Why Maneet Chauhan is Rocco DiSpirito's pick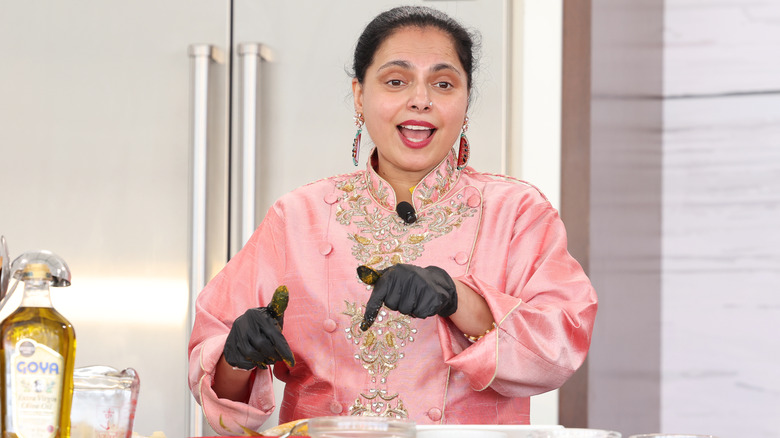 Alexander Tamargo/Getty Images
With Rocco DiSpirito's background, it's no surprise that his selection for a chef to cook him dinner is not only a renowned restaurateur but also a TV star: Maneet Chauhan. Chef Chauhan certainly has an impressive résumé. She's a Culinary Institute of America graduate and has been the chef behind many acclaimed Indian and Indian-fusion restaurants in New York City and Nashville. We also can't forget her career as a tough but fair judge on "Chopped" and her dominating victory on Food Network's "Tournament of Champions" (via Fox).
DiSpirito, who was a judge during Chauhan's winning "Tournament of Champions" run (via IMDb), describes his fellow chef as a master of flavor. "Every time I experience her food, it's delicious. Every single time. Even when she is doing a bag of trail mix, it's delicious."
That's not the only nice thing DiSpirito had to say about Chauhan. He also called her "one of the nicest people I've ever met in our business." It sounds like Maneet Chauhan wouldn't just be a great person to cook dinner for you, but also an exemplary dinner guest.
For more information on upcoming Dan's Chefs of the Hamptons events, visit their website. Rocco DiSpirito's cookbooks are available on Amazon.