How Minnesota's Restaurant Community Is Helping An Injured Top Chef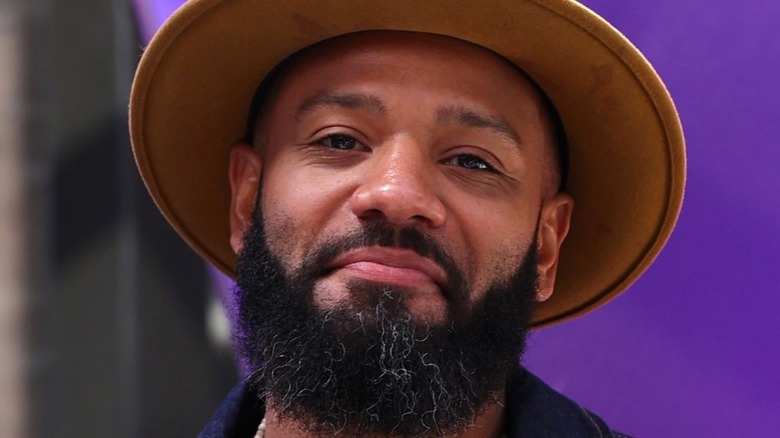 Mat Hayward/Getty Images
If you enjoy watching fast-paced cooking shows, then you've probably seen an episode of Top Chef, a staple on the Bravo network since 2006. Among the many contestants to grace the set with their cooking wizardry, Justin Sutherland, winner of "Iron Chef America," took 6th place in his Season 16 debut in 2019 (via Top Chef Stats).
Since his first appearance on TV, Sutherland has been busy, either with his current restaurants, TV show appearances, or most notably, helping his local community of St. Paul, Minnesota and the surrounding Twin Cities area. During the COVID-19 pandemic, while restaurants were forced to close all over his hometown, including his own "Handsome Hog" and "Pearl and the Thief," Sutherland took to the community to help those in need (per Red Bull).
The newly famous chef partnered with local restaurant owners and workers to make more than 30,000 meals, free of charge, for frontline workers. This led to the creation of The North Stands, which is a non-profit Sutherland co-runs, in addition to appearing on TruTV's "Fast Foodies" and running his gamut of restaurants.
With all of his good-hearted deeds in mind, fans and coworkers were shocked to hear of Sutherland's boating accident over the July 4th holiday weekend. As the young TV personality has taken care of his community, the community is now taking care of their beloved "Top Chef."
How a community is built around one Top Chef contestant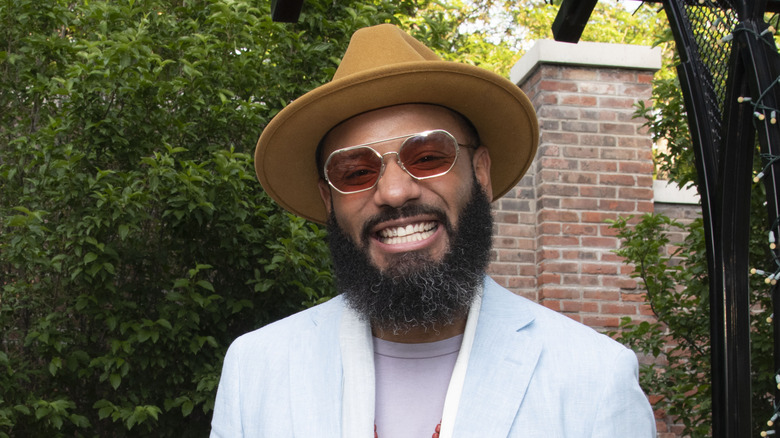 Tom Cooper/Getty Images
With Justin Sutherland hospitalized for severe injuries from a boating accident, friends and fellow Minnesotans are coming together to support the "Iron Chef America" winner through social media, community activism, and the creation of a GoFundMe for his medical expenses. So far, the fundraiser has received more than $175,000 of its $500,000 goal. The fund states that if the goal is reached, the left over money from Sutherland's expenses will go toward community efforts and charities.
Sutherland has a friend in many, as other celebrity chefs have taken to social media to express their support. In addition to chef Andrew Zimmern sharing the fundraiser with his followers, Top Chef co-host Padma Lakshmi tweeted her sympathy, while Sutherland's long-time friend and restaurant owner Brian Ingram said he plans to donate proceeds of his restaurant, "Hope Breakfast Bar," toward covering the chef's medical expenses (per Instagram).
St. Paul Mayor Melvin Carter also held a community meeting to aid the popular chef. When seeing the number of people eager to help, Sutherland's father stated, "It really shows he has touched a lot of people" (via CBS). Now, the community is readily returning the favor.