The One Food Rick Bayless Can't Stand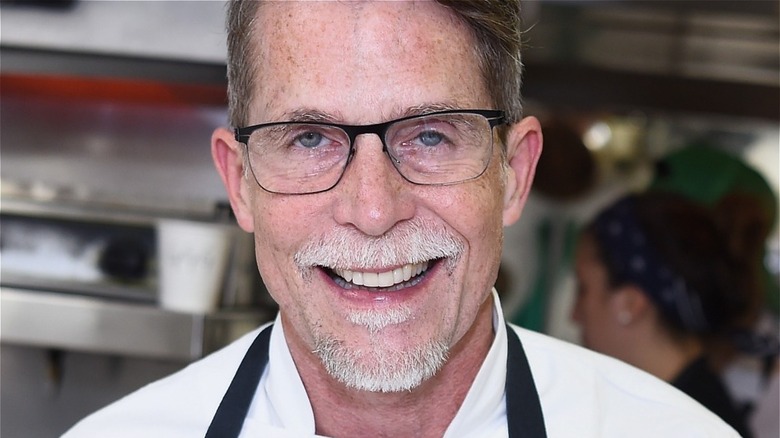 John Lamparski/Getty Images
Many of us have foods that we just can't stand. Whether it's a terrible childhood memory of mom's mushy meatloaf (sorry, mom) or a vegetable that haunts you, these tastes tend to be hard to forget. What might be surprising to find out is that chefs and culinary legends also have certain foods they don't want anything to do with.
Chef Rick Bayless, winner of Bravo's "Top Chef Masters" and owner of the Frontera chain of restaurants, is known for his expertise in cooking authentic Mexican cuisine. In an interview with Mashed, Bayless explains that he grew up helping out in his family's barbecue restaurant. He'd eaten plenty of Tex-Mex-style food during his upbringing in Oklahoma and developed a curiosity for other cultures and their food. His first introduction to other food styles was through international cookbooks he read at the library.
As he notes in his Mashed interview, Bayless went to school in Mexico and spent five years traveling around the country. Even though he has no Mexican heritage, he's been able to bring authentic Mexican recipes and flavors to the United States. In 1987, Bayless and his wife opened Frontera Grill in Chicago. The focus of the restaurant is true Mexican cuisine, with special attention paid to Oaxaca's regional delicacies.
Even with a lifetime of exposure to a variety of foods, Bayless still manages to find one ingredient he just can't stomach.
Rick Bayless can't stand tomato juice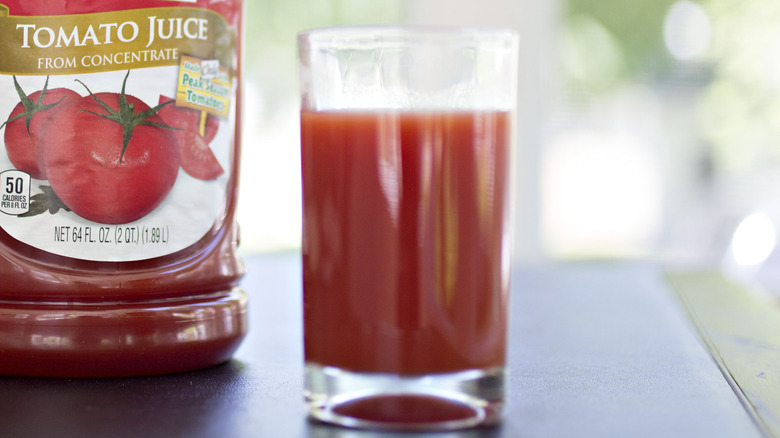 Bloomberg/Getty Images
In an interview with Bespoke Black Book, Rick Bayless is asked if he has a "love/hate relationship" with any particular ingredients. His response? "I know this sounds crazy, but tomato juice makes me gag!!"
Bayless may be a connoisseur of Mexican cuisine, but we doubt we'd ever see him with a michelada. However, just because Bayless doesn't like to drink tomato juice doesn't mean he's opposed to cooking with tomatoes. On his website, he even lists two types of tomatoes as one of his "essential ingredients." Aside from tomatoes, Bayless tells Bespoke Black Book that his favorite ingredient to cook with is any chile he can get his hands on.
In a YouTube video, Bayless reveals one of his "Salsa Essentials" is Chiltomate, which combines tomatoes and chiles for a spicy "Yucatecan" twist on traditional tomato salsa. He blends roasted tomatoes — yes, juice included — plus roasted habaneros until everything is smooth and pureed, then adds chopped cilantro and roasted onion. The salsa is fiery from the chiles with a touch of sweetness from the roasted tomatoes.