Sonic Just Launched A New Way To Mix And Match Menu Items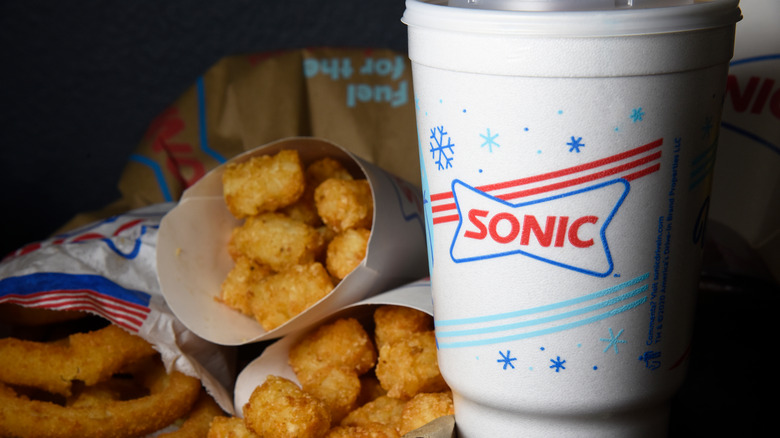 Wild As Light/Shutterstock
Sometimes, Sonic Drive-in just gets it. Rising food prices coupled with 40-year high inflation has really made most households re-examine their grocery budgets. In fact, according to Fox Business, on average, most families are forking over an extra $460 a month in expenses. It's times like these when we really appreciate a good coupon, promotion, or deal to save a few dollars or pennies. And as luck would have it, just as the cost of Burger King's popular $5 Your Way Deal increased by 20% and was renamed the $6 Your Way Deal and Popeyes IDK meal went from $3.99 to $6, as reported by The Street, Sonic is throwing its hat onto the table and offering a meal deal of its own.
Sonic may be that classic fast food drive-in that started as a root beer stand, according to its website, but today, it is known for the variety of burgers, shakes, slushes, and other drinks it offers. The quick service restaurant has been able to retain its nostalgic vibe over the years, and in the wake of these meal deal price increases, it seems like the chain is attempting to do the same with its new way to mix and match menu items and the single bill (sans tax) required to pay for it.
It's a limited time deal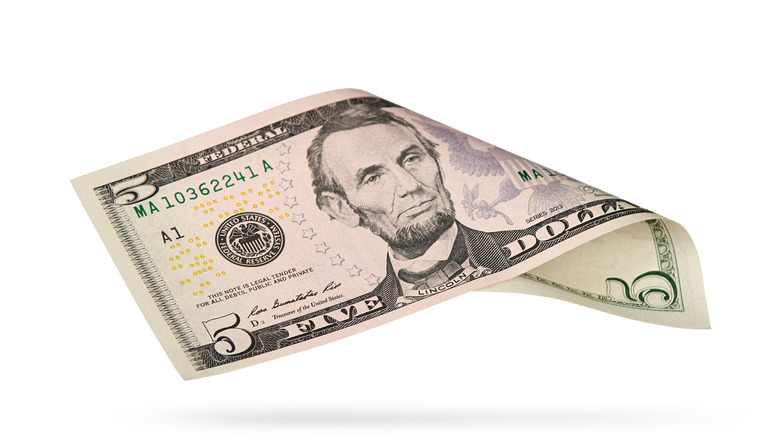 spaxiax/Shutterstock
According to Chew Boom, the fast food chain originally known for its "Service at the Speed of Sound"  has announced a new meal deal promotion. It's called the "2 for $5 Menu" and allows customers to mix and match menu items for the price of an Honest Abe. Of course, it doesn't include everything on Sonic's menu, just three items: the regular Fritos Chili Cheese Wrap, the Quarter Pound Double Cheeseburger, and the small Jumbo Popcorn Chicken. But you can mix and match these three food items six different ways or until you run out of $5 bills, whichever comes first.
However, caveat emptor. Per Sonic's website, if you are using the brand's app, you will not be able to customize any of the menu items on the 2 for $5 menu. Instead, Sonic recommends placing your order at the drive-in if you need or want to make customized changes. This is a limited-time deal and is not available nationwide, so you may want to check with your local Sonic for availability. And if this 2 for $5 menu fits into your Labor Day plans, Store Hours notes Sonic is open on this last holiday weekend that will officially end the summer season.