The Unexpected Way TGI Fridays Is Expanding Its Digital Presence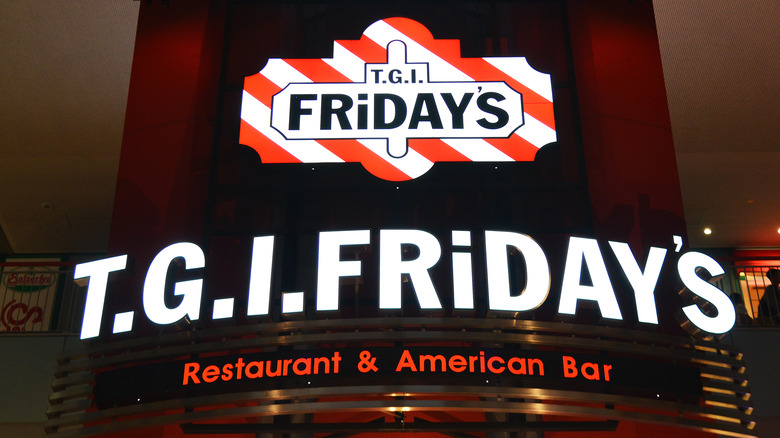 Sarunyu L/Shutterstock
A New York City singles bar turned American fare franchise, TGI Fridays is a family-friendly eatery with a long history. Since its inception in 1965 (per Insider), the restaurant famous for its loaded potato skins has expanded nationwide, gained immense popularity, and suffered from financial hardships. Insider reports that Fridays took its first financial hit in the great recession of 2008 and never quite recovered after closing more than 200 of its stores — until now.
While the COVID-19 pandemic devastated the food industry, it also bred innovation. Because restaurants were strictly limited to take-out orders, the food delivery business was more competitive than ever, forcing some stores to get creative. But thanks to this increased competitiveness, virtual kitchens were born. Also known as ghost kitchens, virtual kitchens cuts costs like real estate and labor to focus on off-premise sales channels (via Restaurant365). And since they aren't dine-in establishments, failing restaurants can disguise themselves as an entirely different company offering items that aren't on their menu.
Take Pasqually's Pizza and Wings for example — the delivery-only eatery offers cheesy pies and spicy drumsticks for a great low price. However, Pasqually's is just Chuck E. Cheese. The children's entertainment center created a virtual kitchen to maintain profits and stay in business during lockdown. Following suit, TGI Fridays has created two virtual kitchens and is poised to open a third.
TGI Fridays is opening a poke bowl virtual kitchen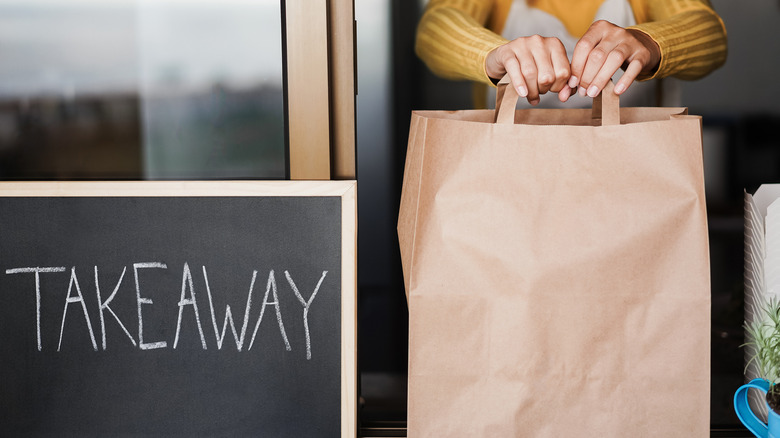 DisobeyArt/Shutterstock
At the heels of its successful trial phase with C3 (Creating Culinary Communities), TGI Fridays is expanding its virtual kitchen presence even further. The tandem's partnership is simple: C3 owns the brands and TGI Fridays operates them from its kitchens (per Nation's Restaurant News). Since working with the food tech platform, Fridays has launched its sushi kitchen, Krispy Rice, along with its Japanese street food kitchen, Kumi. The restaurant's camouflaged kitchens are so popular that C3 credits TGI Friday's for 25% of Krispy Rice's sales — a success rate high enough to launch a third virtual kitchen.
Staying on theme with Asian cuisine, Fridays will continue to partner with C3 by running competitive eater Matt Stonie's brand, Stonie Bowls, which offers poke and teriyaki bowls. All three virtual kitchens are now available in expanded markets across the nation and if you order via C3's Go by Citizens mobile app, you can mix and match items from different brands in one convenient order, according to NRN. Thanks to this new-age partnership and innovation, it looks like TGI Friday's isn't planning to fade away anytime soon.