Starbucks Is Being Sued By NYC For One Key Reason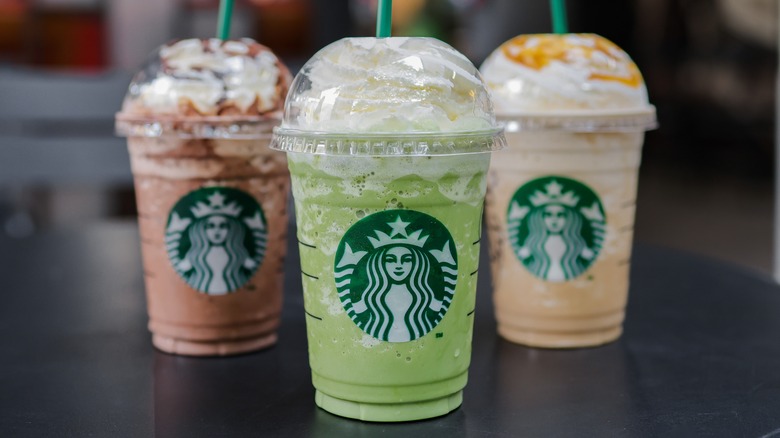 KPPWC/Shutterstock
Starbucks has been in the news frequently as of late for both positive and negative reasons. On one hand, news sites have been covering the launch or relaunch of fan-favorite drinks, like the return date of Starbucks' PSL. On the other hand, the coffee company has increasingly been making headlines for more serious happenings, including a walkout at one of its locations last month after a team member was allegedly fired for being a union leader. This past May, representatives from the National Labor Relations Board accused Starbucks of violating the National Labor Relations Act in more than 200 instances, according to CNBC.
The drama stems from the fact that Starbucks employees throughout the country are making efforts to unionize, while Starbucks is being accused of retaliating against its unionized stores. Some believe this may have been the case surrounding a recent firing at a Starbucks location on Ditmars Boulevard in Queens, the second store in the New York City borough to have unionized this summer (via QNS). Following the termination of the store's head union organizer, Austin Locke, the union said in a statement to Vice that Starbucks has been "firing union leaders across the country, cutting hours, bullying workers, and truly doing everything they can to make life miserable for workers."
NYC sticks up for the little guy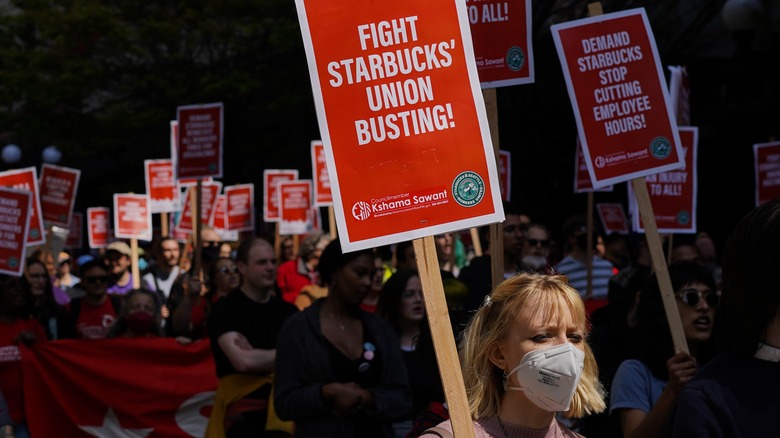 Ananya Mishra Photo/Shutterstock
Locke was fired from his position as a barista not long after the Queens Starbucks staff voted to unionize, reports CNBC. Now, New York City is suing the company for Locke's wrongful termination, as well as for violating local Fair Workweek laws that prevent employers from firing workers without "just cause." 
Starbucks, which told CNBC that it plans to "defend against the alleged violations" of the Fair Workweek laws, maintains that Locke was fired for not filling out a daily COVID symptom report at the beginning of a shift. According to QNS, Locke had been trying fill out the form, but a supervisor physically blocked him from doing so. Starbucks said that Locke made a "false claim of workplace violence" when he reported the physical contact, which it cites as another reason for his firing. One of Locke's co-workers said they "heard the shift supervisor admit to making physical contact with Locke," and the supervisor would not allow Locke to watch the video footage that supposedly implicated him in those accusations.
As Locke notes, he was one of the key coordinators of the store's union efforts. "I think this is a clear incident of retaliation for a successful union effort," he said. "Starbucks has so many instances of illegal firings and harassment for workers who are unionizing and I think this is just another case of that." If the city wins its case against the coffee chain, Locke will get his position back, as well as restitution and back pay.