Ree Drummond's Simple Swap For No-Hassle Ravioli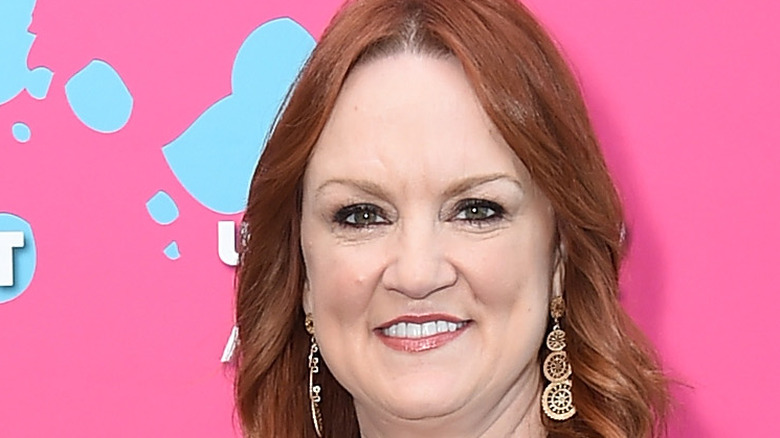 Michael Loccisano/Getty Images
Ree Drummond, aka The Pioneer Woman, is known for serving up homestyle meals that everyone in the family can enjoy. On Drummond's cooking show, she whips up simple recipes using accessible ingredients that most people should be able to find in their local grocery store. Drummond also shares plenty of hacks and tricks for making store-bought food items taste homemade. When it comes to making hollandaise, Drummond suggests using a blender instead of a whisk to cut down on time and sore arms. Drummond also knows a thing or two about food swaps when making a recipe. Several of the Pioneer Woman recipes call for buttermilk, which is not always something people have at home. Instead of heading out to the store, Drummond shares a simple buttermilk substitute, made by combining milk and lemon juice.
One of the staple meals in the Drummond household is pasta. Drummond has tons of pasta recipes on her blog, but one of her simplest is her riff on the TikTok feta pasta, dubbed, "baked goat cheese pasta." When Drummond has a hankering for pasta but wants a carb-friendly version, she swaps out the noodles for zucchini noodles. In her latest rendition of holiday-friendly pasta, Drummond takes leftover pumpkin filling and creates homemade ravioli, sans the pasta.
No noodles required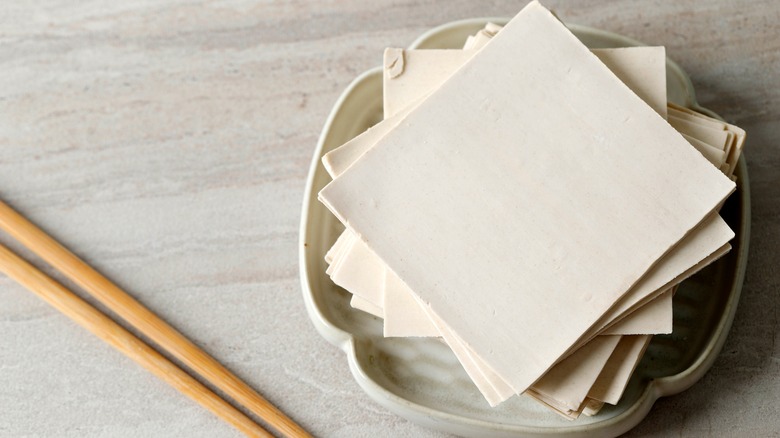 Ika Rahma H/Shutterstock
Ree Drummond uses a unique ingredient in her pumpkin lasagna roll-ups. Instead of traditional lasagna noodles, Drummond stuffs her ravioli filling into store-bought wonton wrappers. On her website, Drummond shares that she loves using store-bought wonton wrappers because it is easier and less time-consuming than making fresh pasta. For her pumpkin ravioli recipe, Drummond uses leftover pumpkin puree along with some herbs and spices to create a savory ravioli. She folds the wonton dough the same way she'd make a ravioli, pinching together the edges to seal in the filling. Wonton wrappers cook very quickly, which means the ravioli only needs to cook for about 2 minutes in boiling water.
Ravioli isn't the only thing Drummond makes with the versatile wonton wrapper. Food Network published her recipe for wonton taco cups. For this recipe, Drummond uses wonton skins pressed into cupcake tins as mini taco shells. She fills each wonton with ground beef and toppings and it makes perfect appetizer-sized tacos. Since these wontons are baked in the oven instead of boiled, the result is a crispy and crunchy shell.