Stanley Tucci Thinks Only One Cocktail Really Matters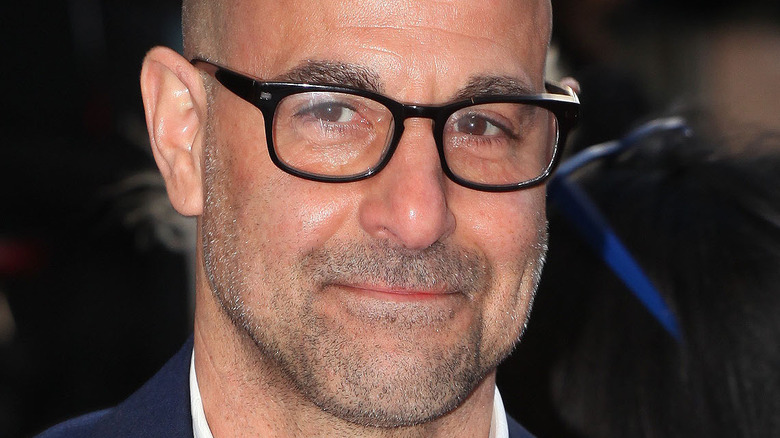 Featureflash Photo Agency/Shutterstock
Stanley Tucci is a beloved, multi-award-winning actor and filmmaker with a decades-long career in the entertainment industry. Some of his most famous roles include Italian restaurant manager Secondo in "Big Night," fashion magazine art director Nigel in 2006's "The Devil Wears Prada," and Master of Ceremonies Caesar Flickerman in "The Hunger Games" series (per IMDb). 
Tucci is also known for his lifelong passion for food and drink. He brought viewers with him to Italy in his travel show "Stanley Tucci: Searching for Italy," and has even published a few bestselling cookbooks, including "The Tucci Cookbook" and "The Tucci Table" (per Publishers Weekly).
The actor shared his love for a variety of foods and libations with Chef Margie Nomura in a TikTok interview. Among the long list are fried eggs, onions, Swiss chard, beans, cheese, coffee, and of course, Italian cuisine in general. While he also claimed there's "no such thing" as a favorite food on "Good Morning America," there is one particular recipe that Tucci simply can't get enough of. Hint: It's an iconic boozy beverage that has become a pop culture phenomenon in and of itself, enjoyed by the likes of James Bond and Ina Garten, the latter of whom once sipped one with Tucci at 9:00 in the morning.
Stanley Tucci says to drink a martini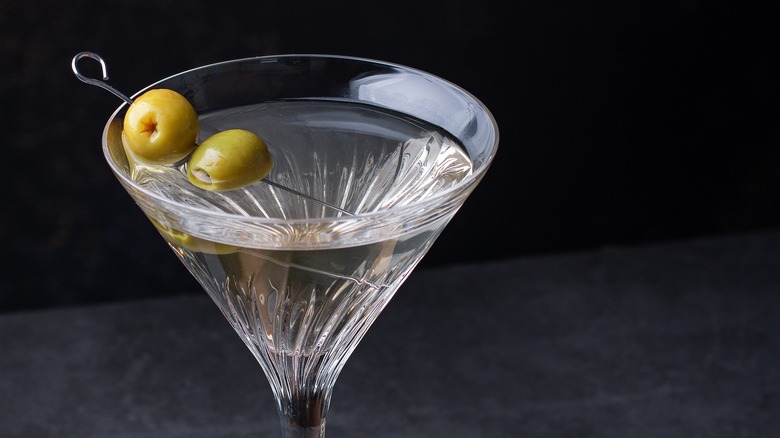 Maria Shipakina/Shutterstock
Stanley Tucci's guilty pleasure? A classic cocktail with a flavor as big as its legacy — the martini. The definitive drink's true source has been debated for generations, with numerous stories swirling around. However, Tucci frankly couldn't care less about where his go-to bracer came from. "Too many people say too many things, and I wish they'd stop," he says, per Bon Appétit, regarding the martini's murky origins. "The only thing that matters is that the martini exists."
The author's go-to martini recipe calls for high-quality vodka or gin, a dash of dry vermouth, and a lemon twist or olives for a simple yet stunning garnish. He also prefers his stirred (five separate times for a total of one minute and 30 seconds, to be precise), not shaken. When a martini is made in Tucci's way, he assures you will "become a new person." And, his description of the martini is nothing short of poetic, as he states "the quintessence of elegance that we all aspire to and believe we acquire when we drink one." Cheers to that!