Heineken's Unveils Ant-Man In Their 0.0 Super Bowl 2023 Ad Tease
If you're preparing to host a Super Bowl watch party, there's a few snacks and drinks that you'll need to stock up on. Last year, Instacart reported that the most popular Super Bowl snack was a simple bag of chips. But for those who want to get fancier, we've found some 2023 Super Bowl menus inspired by the Eagles and the Chiefs. And of course, you'll need some cold and crisp to wash those snacks down. What comes to mind for many: beer.
According to Sestra Systems, Americans spend around $1.3 billion on beer during the two weeks before game day, and on Super Bowl Sunday, people collectively drink 325 million gallons of beer. If you're looking for a beer that'll please a crowd, it's a good bet to purchase your state's favorite beer – but don't neglect non-alcoholic options.
CNBC spoke with Bill Shufelt, CEO of non-alcoholic brewer Athletic Brewing, who explained that 2% of beers in stores are now non-alcoholic. GMI Insights reports that globally, the market for non-alcoholic beer is valued at $22 billion in 2022 (per CNBC). It's likely that you've noticed growing non-alcoholic options at your local bar, but if you haven't, you may catch Heineken promoting its 0.0 beer on Super Bowl Sunday.
Ant-Man sips on alcohol-free beer while working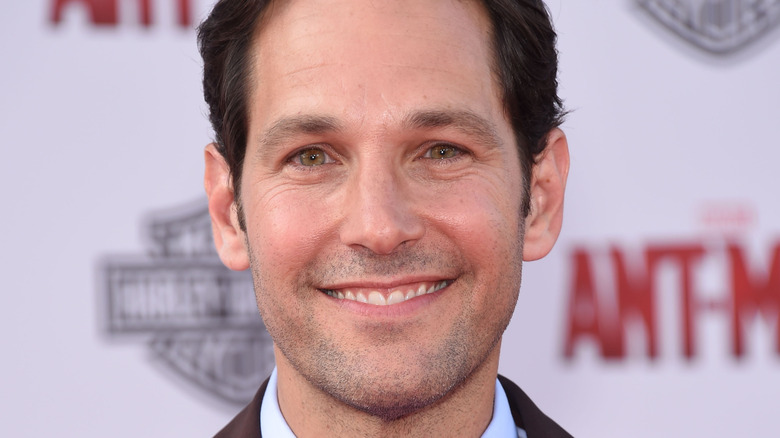 DFree/Shutterstock
Since beer is such a large part of Super Bowl culture, it's no surprise that beer companies take this opportunity to advertise to their consumers. According to CNET, companies like Michelob Ultra, Budweiser, Busch Light, and more will be airing commercials during the Super Bowl. So how will Heineken stand out among the crowd? By bringing in a superhero.
Heineken's teaser ad for the 2023 Super Bowl stars Paul Rudd, who plays Ant-Man in the Marvel movie franchise. Plus, this ad comes right before "Ant-Man and the Wasp: Quantumania" premieres on February 17. The commercial shows Ant-Man sitting in a lab as an ant crawls up to a beer bottle. Ant-Man has a snarky response to the ant judging him for drinking on the job, telling the ant that the beer is alcohol-free before rushing off to save the day. Although most of us wouldn't even think of drinking on the job, it's clear that a superhero's work is anything but ordinary.
You can watch Heineken's ad for 0.0 online or during the Super Bowl. And there will be plenty of other Super Bowl 2023 drink commercials you won't want to miss.