The History Of Taco John's Taco Tuesday Trademark And Everyone Who Has Tried To Fight It
The stunningly simple (and alliterative) beauty of Taco Tuesday is unparalleled. Both unbeatably delightful and amenable to a wide variety of styles and ingredients, tacos ipso facto make the perfect centerpiece for weekday dinner menus across the U.S. Of course, the name of (and concept behind) Taco Tuesday may seem incredibly obvious to 21st century diners. But where and when the phrase originated (and who, if anyone, is entitled to the exclusive usage of it) is less apparent.
Now, as evidenced by the Taco Tuesday drama that roiled the fast-food Mexican world in May 2023 (centered on the phrase's trademarked status), the legally-accepted version of events states the Taco Tuesday concept began at a Taco John's location in Minnesota. Hence, the Cheyenne, Wyoming-founded Mexican chain currently owns the rights to the phrase in most of the U.S. (we'll address the "most of" part momentarily). Yet given Taco Tuesday's status as a beloved institution of modern Americana, it raises the question: should any entity even be allowed to claim legal ownership of Taco Tuesday?
Clearly, we know where Taco John's stands on the Taco Tuesday issue — as do several restaurants (and one of the world's most famous athletes) that were previously halted from using the phrase for promotional purposes. But if you're eager to draw your own conclusions on this Mexican food-centric matter, keep reading, as we discuss the history of Taco John's Taco Tuesday trademark and everyone who has tried to fight it.
Taco John's first opened in Cheyenne, Wyoming in 1969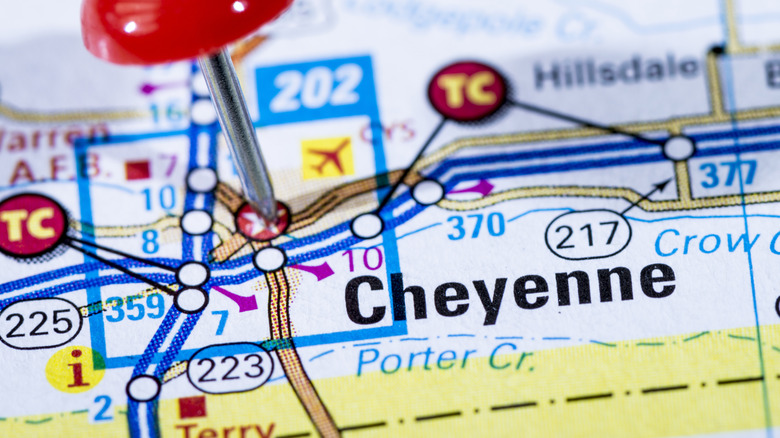 Ilbusca/Getty Images
We may write about (and obsess over) food professionally, but we're hardly omnipotent. In fact, we'd like to apologize to Taco John's (or, rather, this New England-based writer would) for initially asking "who?" upon discovering which fast food Mexican chain owned the legal trademark for Taco Tuesday. Of course, we mean no disrespect, and any unfamiliarity with Taco John's is merely a matter of geography. After all, Taco John's isn't some new kid on the food service block, having opened its first location in Cheyenne, Wyoming in 1969.
Now, the fast-casual chain — perhaps most famous for its Potato Olés prior to the tumultuous Taco Tuesday saga — hasn't exactly flown under the radar as a small-time mom-and-pop establishment during its half-century-plus in business. In fact, Taco John's was one of the largest Mexican chain restaurants in the U.S. as of 2019, earning a respectable $373 million dollars in sales across 387 locations that year.
In other words, even if you hadn't heard of Taco John's before it flexed its Taco Tuesday muscle in May 2023, it's clearly a well-regarded establishment throughout much of the nation — one we're curious to try after all the hullabaloo.
The fast food chain operates hundreds of restaurants in 23 states as of 2023
It doesn't take an expert to conclude the professional reach of Taco John's is severely limited compared to some of the larger Mexican chains. But just because Taco John's can't come close to matching the total number of Taco Bell restaurants across the globe (roughly 7,200 as of May 2023) doesn't mean it's some Podunk operation. In fact, as of May 2023, Taco John's had just under 400 open locations in 23 states across the U.S.
Now, some may believe Taco John's is solely located across the western half of the nation (in states west of the Mississippi River). But the chain's been slowly making its way to all corners of the U.S. since first opening in 1969. This includes an introduction into the northeast area in February 2023, when it opened a restaurant in Lawrence, Massachusetts (the first Taco John's in the Bay State).
Is there any reason to expect Taco John's will stop expanding at this point, or find complacency in its 23 states of existence? We doubt it. So if you haven't yet been able to take advantage of a Taco John's Taco Tuesday deal, be patient — your time will likely come sooner than later.
A Minnesota-based Taco John's owner may have first used 'Taco Tuesday' in the early 1980s
It's nigh impossible to imagine someone inventing the phrase "Taco Tuesday" whole cloth — or, rather, it is more than two decades into the 21st century. Still, as is the case with every ... single ... popular expression in existence, at some point in the past, someone (somewhere) had to coin the alliteratively pleasing phrase before it was used. And (according to Taco John's legend, at least) we have David Olsen to thank for the glory that is Taco Tuesday. The owner of a Minnesota-based Taco John's came up with the now-iconic concept in the early 1980s as a two-for-one deal.
Olsen originally called the promotion "Taco Twosday" in an effort to "drive sales on a slow day," as then-chief marketing officer for Taco John's, Billie Jo Waara, told Priceonomics in 2016. It seems the plan worked like gangbusters for Olsen and his Taco John's restaurant, and within a decade, the entire Taco John's enterprise was committed to Taco Tuesday.
Now, whether or not Olsen actually was the first person to conceive of Taco Tuesday or its name, we can't say (though others might disagree). But that's the story Taco John's is sticking by.
It first trademarked the phrase 'Taco Tuesday' in 1989
By now, it's clear that Taco John's is the rightful owner of the Taco Tuesday trademark in the vast majority of the U.S. But if you believe the restaurant's been pushing the concept of discounted tacos on the second night of the (work and school) week since first opening in 1969, you'd find yourself a shell short of a taco (ba-dum-CHA!). After all, it wasn't until 1989 that Taco John's became the proud (and legal) owner of the double-T'd concept.
Taco Tuesday wasn't a corporate-driven idea from the start, of course, but rather a promotional offer originally conceived by a Taco John's franchise owner in Minnesota during the early 1980s (David Olsen). And though some may doubt the veracity of the Wyoming-based fast food chain's claims regarding Taco Tuesday's origins, in the (blind) eyes of the law? Its claim was sufficient, allowing Taco John's to officially trademark the Taco Tuesday name in 1989.
If there's a specific reason why it took several years before Taco John's decided to make its Taco Tuesday ownership official, we weren't able to find it. But with three-plus decades of hindsight to lean on, we're not entirely sure the "why" makes any real difference.
Taco John's owns the rights to the phrase in 49 U.S. states (excluding New Jersey)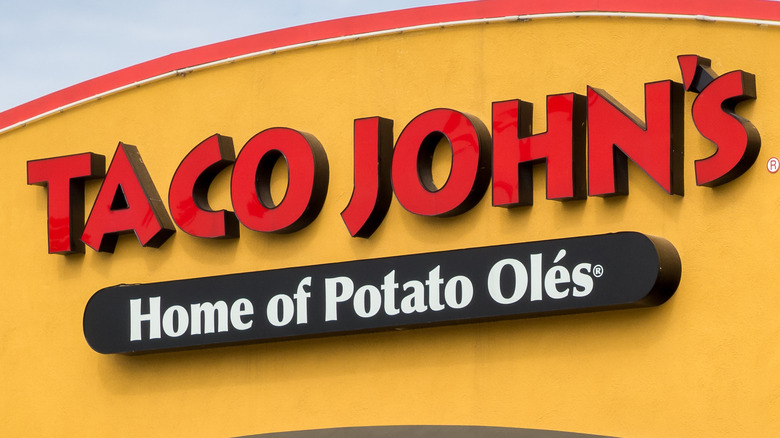 Ken Wolter/Shutterstock
We're not here to pick sides in the Taco Tuesday debate, or to back any entity as the true owner of a restaurant-specific, Tuesday-focused taco special. But we are here to report the facts. And while the debate regarding which business is entitled to ownership of the Taco Tuesday name and concept rages on as of May 2023 (in courtrooms, and in the court of public opinion), there's no question which company is (currently) legally-sanctioned to use the name: Taco John's.
This is no surprise to anyone who's been paying attention to Taco Bell's very public pursuit aimed at revoking Taco Johns' trademark, of course. But while there's a better-than-average chance most folks are aware of the existing authority of Taco John's when it comes to the Taco Tuesday name, few know the Mexican chain doesn't actually own the trademark in all 50 states — it only holds the legal rights in 49 states.
Despite lacking a legal trademark in the state of New Jersey (hold that thought), Taco John's is more than comfortable with its ownership of the Taco Tuesday trademark throughout the remainder of the U.S. We can't say who (or what) will possess the trademark down the line, but for now, it's clear Taco John's retains the rights in (most of) the country.
A Jersey Shore restaurant actually owns 'Taco Tuesday' trademark in the Garden State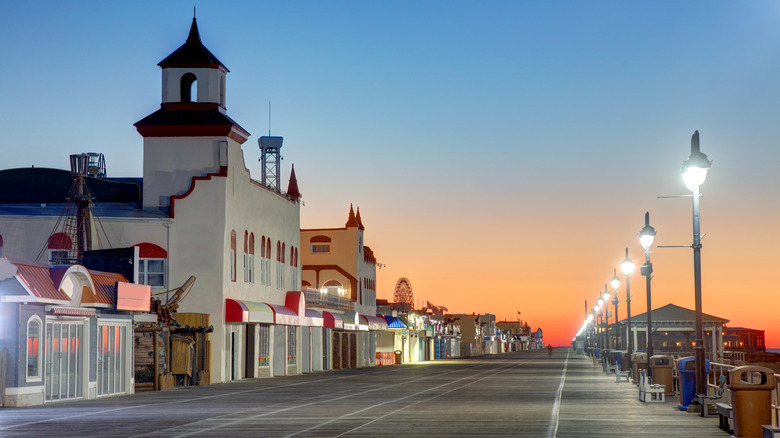 Denistangneyjr/Getty Images
We can't envision a scenario in which Taco John's wouldn't choose to extend its trademark of Taco Tuesday to all 50 states, which begs the question: Why is it only able to call itself the rightful and legally-endowed owner of the Taco Tuesday trademark in 49 of the United States? Well, because Gregory's Restaurant & Tavern — a long-running restaurant located along the Jersey Shore in Somers Point, New Jersey — got there first, trademarking the Taco Tuesday name in New Jersey in 1982.
Gregory's Restaurant didn't simply beat Taco John's to the legal punch in the Garden State, though. In fact, as restaurant owner Gregory Gregory told The Philadelphia Inquirer in 2023, "We are the people that coined the phrase 'Taco Tuesday' long before Taco John's." Since it appears the establishment began using the phrase no later than 1979 — a full decade before any Taco John's trademarks were filed? Well, it's tough to dispute the Jersey Shore mainstay's claim.
Unsurprisingly, Gregory's doesn't seem to harbor any ill will towards Taco John's for using the phrase. But considering the restaurant's been able to retain the rights to Taco Tuesday for more than four decades in New Jersey, it appears there's little reason for it to feel any animosity toward the Mexican chain, either.
One 'Taco Tuesday' tiff in the late 1990s didn't even involve Taco John's
If you're anything like us, you might've presumed any noteworthy legal battles regarding the use of Taco Tuesday (as a promotional tool for restaurants) would involve Taco John's as the plaintiff. Yet Taco John's was nowhere to be found during one particular legal squabble between southern California restaurants in the late-1990s.
Now, given the absolute certainty with which Taco John's has declared itself the owner of the Taco Tuesday trademark in every state (sans New Jersey) since 1989, it's not entirely clear how the Tortilla Flats restaurants were able to take legal action over the phrase in 1997. Yet upon discovering several of its competitors may have been using the Taco Tuesday name at the time, the owners of Tortilla Flats filed a federal lawsuit accusing eight other restaurants of copyright infringement.
Frankly, it's difficult to determine whether Tortilla Flats did, in fact, have any actual legal standing when it chose to assert its Taco Tuesday ownership. But seeing as Tortilla Flats' owners expanded the lawsuit in January 1998, and came to a handful of settlement agreements, as well, it seems the restaurant's gambit likely achieved the final outcome it had hoped for.
An Oklahoma City-based restaurant was forced to stop using the phrase in 2010
Given the staunch legal defense offered by Taco John's in light of Taco Bell's efforts to release Taco Tuesday from the former's trademarked grip in May 2023, it stands to reason the Wyoming-originating chain would have exerted its legal will in other instances, as well. Lo and behold, the Iguana Mexican Grill in Oklahoma City, Oklahoma felt that wrath in 2010, when the restaurant was compelled to change the name of its $1 dollar Taco Tuesday deal after legal threats from Taco John's.
Now, as Taco John's vice president of marketing Renee Middleton told News 9 in 2010, it was operating under the assumption that if it didn't "protect [its] trademark, the government [could] take it away from" the company in the future. And while Taco John's was well within its rights (legally speaking) to force Iguana Mexican Grill's hand, to be perfectly honest? That explanation rings a bit hollow. After all, Taco John's was absent from Oklahoma in 2010 — meaning Iguana Mexican Grill's promotion wouldn't clash with any nearby Taco John's locations.
Not only that, but Taco John's wasn't even planning on expanding into the state at that time. In other words, the company seemingly chose to exert its power just for the sake of it in this instance.
Legal threats halted a Wisconsin restaurant from using Taco Tuesday in 2014
After 2010, it was eminently clear Taco John's meant business when it came to cracking down on any unauthorized use of the Taco Tuesday phrase and concept. But whether by chance or by choice, the fracas between Taco John's and Iguana Mexican Grill wasn't the last time its Taco Tuesday ownership would cause controversy. Case in point: the Old Fashioned Tavern & Restaurant in Madison, Wisconsin, which faced the legal prowess of Taco John's in 2014, and was forced to rename its Taco Tuesday discount as a result.
Now, while some business owners might have greeted such news by punching a wall, the owners of Old Fashioned Tavern initially laughed it off. The restaurant had been using Taco Tuesday for nine years by then (starting in 2005), and, as manager Jennifer DeBolt told The Cap Times in 2014, the Old Fashioned proprietors weren't actually "angry, just perplexed."
Of course, seeing the writing on the wall, the Old Fashioned Tavern took the change in stride. And rather than fighting the inevitable, the restaurant held a contest to pick a replacement for the no-longer-available Taco Tuesdays label, settling on Olé Tuesdays.
Lebron James unsuccessfully attempted to trademark the phrase in 2019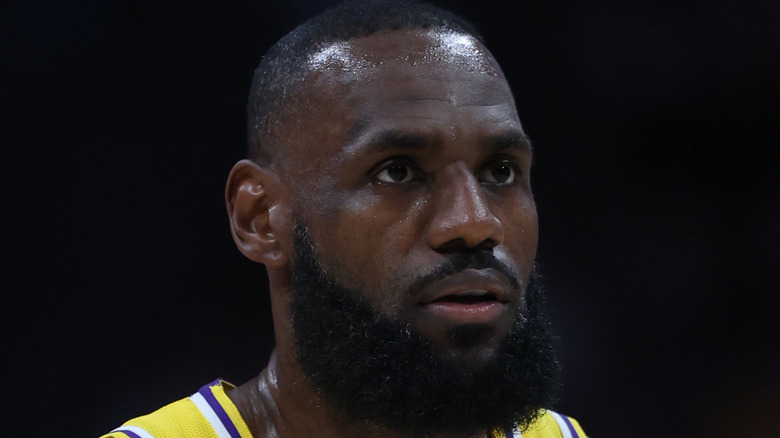 Matthew Stockman/Getty Images
Lebron James has been called countless names throughout his decades in the spotlight, dating back to his high school days at St. Vincent-St. Mary's High School in Akron, Ohio. And while there's a hint of truth in many of those labels both good and bad (mainly good), to say James is the face of Taco Tuesday is utterly laughable. Yet that didn't stop the future NBA Hall-of-Famer from (unsuccessfully) attempting to trademark the phrase for his own financial gain in 2019.
Of course, as eagle-eyed readers may have noticed, the operative term there is "unsuccessfully," as James failed in his crusade for Taco Tuesday ownership. But James' Taco Tuesday trademark rejection didn't seem related to any complaints lodged by Taco John's. Instead, it appears the Patent and Trademark Office simply may have felt an individual person attempting to own Taco Tuesday was a bridge too far.
Would Taco John's have sat idly by if James' request was granted? It's tough to say. But seeing how the basketball legend joined forces with Taco Bell in an attempt to once again free Taco Tuesday from Taco John's in May 2023, it seems the final chapter of this story has yet to be written.
Taco Bell renewed an effort to remove the Taco Tuesday trademark in 2023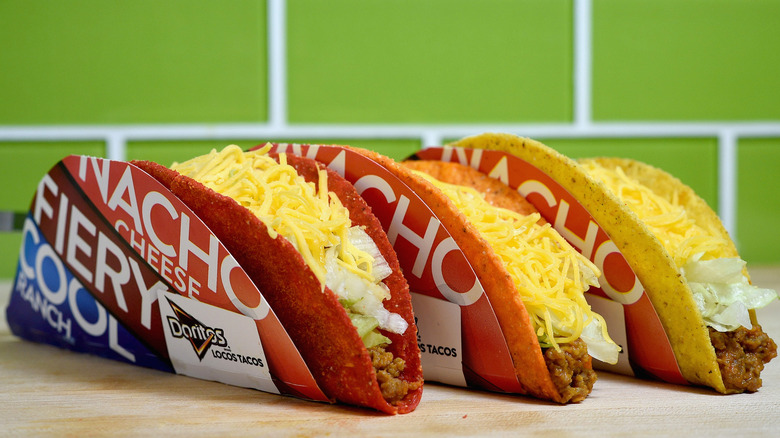 Joshua Blanchard/Getty Images
When we first heard about Taco Bell's (very) public efforts to petition for the removal of Taco Tuesday's legal trademark in May 2023 — which is owned by Taco John's in 49 states, of course (and by Gregory's Restaurant in New Jersey!) — we assumed it was solely for the fast food Mexican conglomerate's benefit. Yet it seems Taco Bell (alongside Lebron James) isn't aiming to shift ownership of the phrase from Taco John's to itself. Rather, Taco Bell's supposed end goal is simply to release any restrictions on the usage of Taco Tuesday by any company, or any individual.
Of course, after nearly four decades under the purview of Taco John's, it's hard to see any path forward for removing its ownership of Taco Tuesday's trademark. And while we have no doubt Taco Bell and Lebron James will refuse to go quietly into the night, the fact remains the duo doesn't have any real legal recourse available to free the phrase "Taco Tuesday."
In other words, unless (or until?) Taco John's decides to remove its ownership of the Taco Tuesday trademark, it's highly unlikely it'll be freely available for professional usage. But we can always enjoy a Taco Tuesday at home — without fear of legal backlash.